NSW launch is the next phase in the firm's initiative to support Australia's nascent legaltech community, the firm says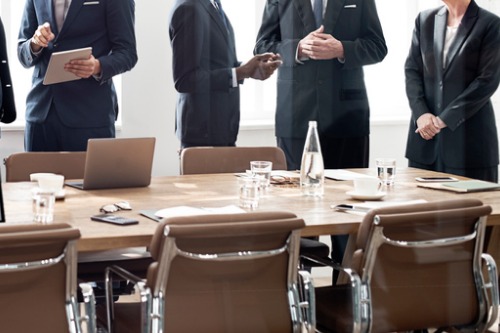 Lander & Rogers and YBF Ventures have expanded their legaltech incubator to Sydney.
Called LawTech Hub, the initiative that launched earlier this year in Melbourne has another home at YBF's newly opened "tech and innovation centre" at 155 Clarence St in Sydney.
The hub supports legaltech start-ups and scale-ups, bringing together innovative legaltech entrepreneurs and the experts at Lander & Rogers and YBF Ventures. Applications for the October 2019 intake for both Melbourne and Sydney are now being accepted.
Lander & Rogers said that the expansion "is the next phase" of the firm's "initiative to support Australia's emerging legaltech community and drive the cultural transformation needed in the legal industry."
"The launch of our Melbourne-based LawTech Hub has been a resounding success. I am delighted that we are expanding to Sydney," said Genevieve Collins, Landers & Rogers chief executive partner. "Through our LawTech Hubs, Lander & Rogers is putting itself at the heart of legaltech innovation. Alongside our partner YBF Ventures, we are excited to be working with the legaltech community and growing a thriving legaltech ecosystem. This is the future of law and it is happening now."
Farley Blackman, YBF Ventures' chief executive, said that championing technology has been one of the hallmarks of his organisation and that expanding the LawTech Hub to Sydney is an important step in the support of legaltech start-ups and scale-ups.
"As with the Melbourne LawTech Hub, key members of the Lander & Rogers and YBF teams will be available to provide advice and mentorship to the first talented intake who will take residence at YBF Sydney," he said.
The LawTech Hub at Melbourne is already benefiting its first intake. Stephen Foley, founder and managing director of TA Law, a current LawTech Hub member, said that the initiative benefits the wider legal community.
"There's some goodness in this LawTech Hub initiative for everybody in the profession. I believe that TA Law and Lander & Rogers are both trying to support the digitisation of legal services in a way that benefits not just them but everybody. Lander & Rogers is not trying to own what we're doing — they're saying we think this is better for the profession as a whole. There's a sense of wanting to work together for a higher good," he said.