The record-setting round includes four partners and seven special counsel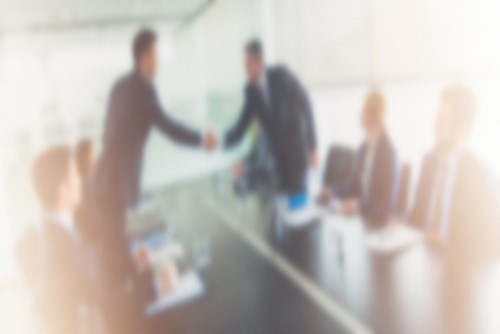 Lander & Rogers has promoted 27 to senior roles, marking the firm's largest promotions round.
The national firm has appointed Jared Smith in the corporate team, Natasha Stojanovich and Ryan Francis in the insurance group, and Christian Mooney in the workplace relations and safety team as partners.
Lander & Rogers has also elevated to special counsel Scott Traeger in the commercial disputes group; Jessica Ryde in the corporate group; Amanda Seguna, Jessica O'Brien, and Julie Shooter in the insurance law and litigation group; and Amie Frydenberg and Emma Purdue in the workplace relations and safety group.
The newly promoted lawyers, who include 16 senior associates, commence in their new roles on 1 July.
"It is exciting to again have the largest intake of senior promotions in the firm's history. This reflects the strong expertise and capability of our people, as well as our firm's commitment to providing exceptional services for our clients," said Genevieve Collins, chief executive partner.
Collins said that the appointments come at a significant time for Lander & Rogers, as the firm celebrates being awarded the Excellence in Employee Health & Wellbeing award at the Australasian Law Awards, prepares for its relocation to its new Melbourne office next year, and advances key initiatives that includes its LawTech Hub partnership with YBF Ventures.
"Our new leaders will play an integral role in building a bright future for our firm, with a key focus on promoting innovation in client and people experience," Collins said. "Each of our promotions reflect exceptional legal talent and a significant contribution to the success of our firm and our clients. A promotion is a wonderful milestone in a career and I look forward to watching our senior appointees thrive into the future with Lander & Rogers."
The firm's new senior associates are:
Compensation law
Corporate
Family and relationship law
Chloe Rattray
Claire Walczak
Lia Anderson
Insurance law and litigation
Laura Gallagher
Kate Mellier
Mark Carey
Real estate and projects
Emma Heraud
Karen Robertson
Olivia Ralph
Workplace relations and safety
Adam Battagello
Emma Lutwyche
Lynden Albiston
Sara Wescott
Lander & Rogers has of 70 partners and nearly 500 staff working across offices in Melbourne, Sydney, and Brisbane.