The deal is backed by a fully underwritten placement and accelerated entitlement offer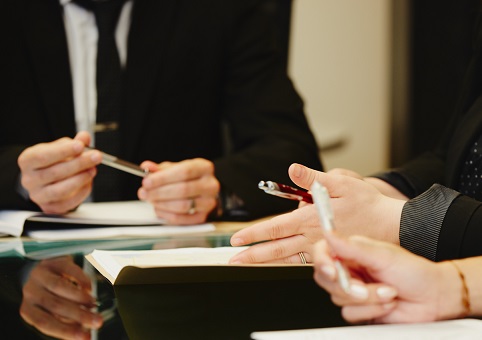 Dealmakers from Lander & Rogers have played a key role in the $100m acquisition of Australia's first fibre-to-the-home (FTTH) operator.
The national firm advised Uniti Group on its acquisition of LBNCo and all its related corporate bodies. Lander & Rogers also advised on the fully underwritten placement and accelerated non-renounceable entitlement offer required to fund the transaction.
LBNCo is a private FTTH company with more than 20 years' experience in the industry in providing high-speed data services to multi-dwelling units and broad-acre residential estates. It serves more than 65,000 premises, with 22,000 more premises contracted to be connected to its FTTH network over the next 18 to 24 months.
Lander & Rogers advised on all aspects of the acquisition, including due diligence of the target entities, negotiation of all transaction documents and inclusion of warranty and indemnity insurance.
The firm was also lead counsel for the capital raising, providing a full suite of ECM services that included liaising with the ASX regarding technical submissions under listing rules, coordinating the due diligence process, drafting the offer materials, negotiating the underwriting agreement and liaising with various advisors as well as the lead manager/underwriter, it said.
The Lander & Rogers team was headed by M&A partner Jackie Solakovski. The team also included special counsel Jessica Ryde; senior associates David Cinque and Karen Robertson; lawyers Joshua Butler, Bridget Shelton, and Girish Rao; and graduate Alison Davey.
The ECM team was headed by partner Simon Davidson and included Faiza Bukhary.
"The acquisition of LBNCo is a transformational milestone for Uniti Group, which will expand its fibre business and provide the platform for earnings growth that will underpin Uniti Group's ambitious growth strategy," Solakovski said. "The acquisition of LBNCo follows our recent work with Uniti Group in its acquisition of Fone Dynamics and Call Dynamics. We are proud to support Uniti Group in its growth strategy."
Vaughan Bowen, Uniti Wireless executive director, praised Lander & Rogers' work on the transactions.
"This transaction was more complicated than most with which we've been involved. Landers supported us in leading the many aspects involved in a substantial capital raising (being particularly challenging, for a newly listed company), combined with leading the due diligence and transaction documentation, with a number of unique commercial and regulatory ingredients," he said. "Jackie Solakovski and her team, together with Simon Davidson and his team, provided us with exemplary counsel and tireless support through all aspects of what was a transformational transaction for Uniti Group."
Uniti was also advised on regulatory matters by Peter Moon of Cooper Mills. Shareholders of LBNCo were advised by K&L Gates.