The firm also showcased a new contracts tool created by its construction practice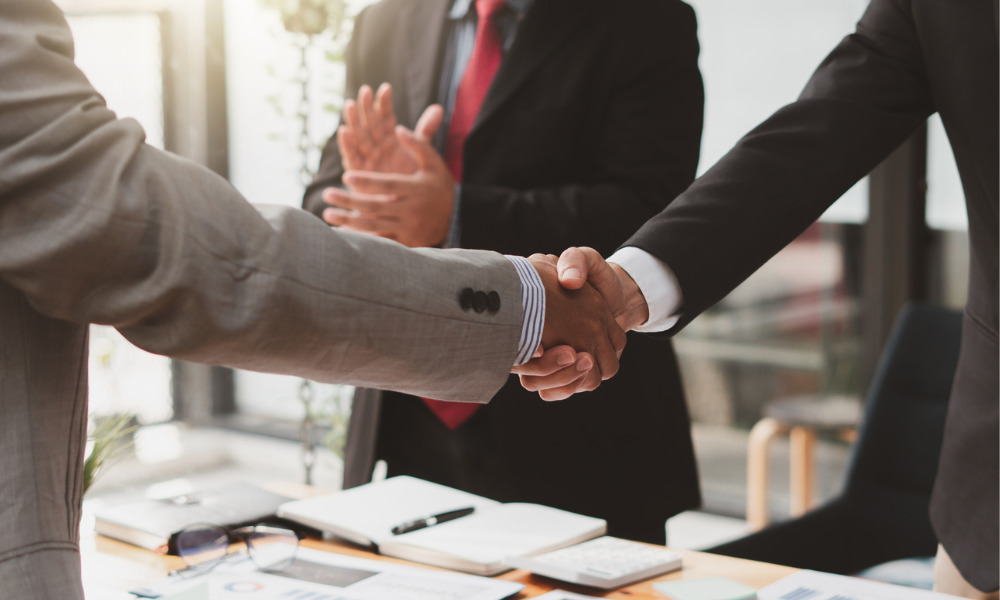 King & Wood Mallesons (KWM) has expanded its partnership significantly by promoting five lawyers to partner as well as bringing in a construction expert and partner from Corrs Chambers Westgarth.
Larissa Buriak, Shirley Cheng, Emily Heffernan, Chris Kok and Peixin Truong step into their new roles on 1 July. Buriak, Cheng and Kok are based in Sydney, while Heffernan works from Melbourne and Truong from Perth.
"The growth and diversification of our partnership is a critical step for the ongoing success of our firm and our ability to support the needs of our clients. I am proud of our new partners, and I know our clients will benefit from their expertise as they navigate complex legal challenges in existing and emerging areas", CEP - Australia Renae Lattey said.
Buriak and Cheng are on the energy, resources and infrastructure team, while Heffernan works on the environment & planning and native title division. Kok is part of the competition practice, and Truong works with banking and finance.
"The firm's newest partners practice in areas aligned with market growth opportunities and the areas most critical to our clients. In particular, three of the six promotions will be actively involved in driving the firm's energy transition practice which is a constantly evolving and exciting space", KWM said.
Developments in KWM's construction practice
Earlier this month, Jane Hider also commenced with the firm after making the jump from Corrs. She focuses on matters involving major projects and procurement, real estate development and transport and energy infrastructure.
According to Simone Menz, practice leader of the projects and real estate team, Hider will help KWM's construction team to realise transformational opportunities in areas like major infrastructure and urban regeneration projects, as well as the energy transition and renewables sector.
The firm's construction practice also recently unveiled a contracts creation tool it developed and designed. The DIY Contracts tool generates project-specific design and construct contracts via an online procedure in under an hour.
The tool is targeted to project managers and in-house teams.
"We understand that creating customer construction contracts for each project can be time-consuming and using an unamended standard form contract could expose your company to risk. DIY Contracts provides the expertise of KWM's best construction lawyers, so that users can focus on delivering their important projects and removes the administrative burden of amending construction contracts", partner and DIY Contracts co-creator Shannon Etwell said.
Co-creator and partner Amy Munro added that the tool "has been designed to specifically respond to market needs, minimise risk for companies and help clients solve their day-to-day contract challenges".