Lawyers from MinterEllison, Holding Redlich, Gilchrist Connell, HHG Legal Group and Piper Alderman made the cut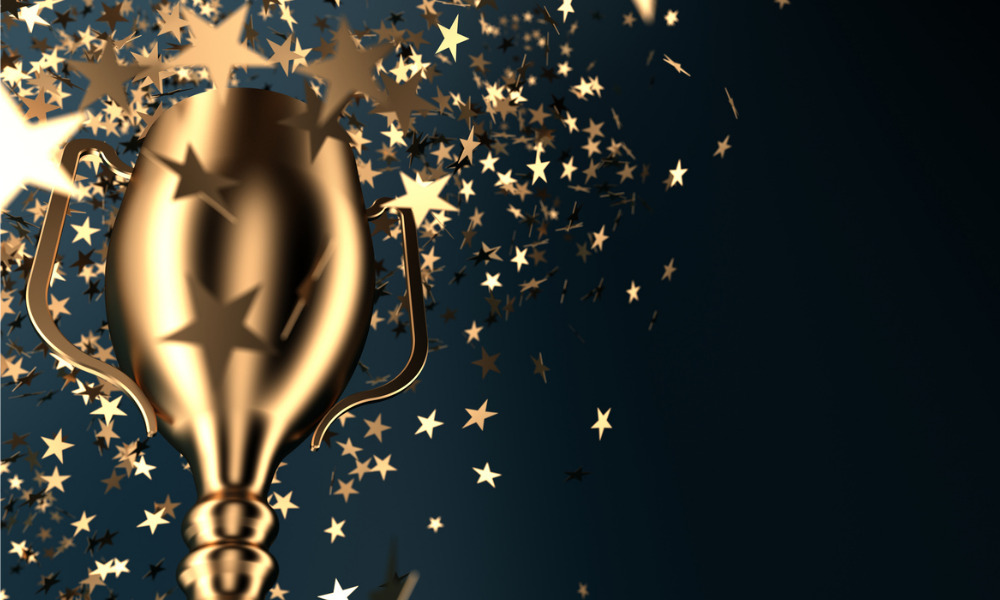 Lawyers from several leading firms have been included in the Best Lawyers in Australia list for 2023.
MinterEllison, Holding Redlich, Gilchrist Connell and HHG Legal Group were among the firms whose lawyers made the cut for the directory's 15th edition.
A total of 223 MinterEllison lawyers were named Best Lawyers, with the following 12 being designated as Lawyers of the Year:
Adrian Varrasso – tax, Melbourne
Amanda Story – corporate/governance, Canberra
Christina Graves – privacy and data security, Canberra
Edward Campbell – real property, Canberra
Darren Sumich – banking and finance, Brisbane
Deanna McMaster – occupational health and safety, Brisbane
Julie Whitehead – water, Brisbane
Kathryn Finlayson – competition, Brisbane
John Prevost – retirement villages and senior living, Perth
Kathy Reid – employee benefits, Perth
Matthew Knox – regulatory, Perth
Meanwhile, Sudharshan Senathiraja (ECM, Melbourne), Keith Tan (M&A, Melbourne) and Teresa Pang (real property, Sydney) were honoured in the new category Ones to Watch. The firm was also regarded as Law Firm of the Year in the areas of construction/infrastructure and labour and employment law.
At Holding Redlich, 35 lawyers were listed as Best Lawyers, with partner Andrew Hynd being recognised as a Lawyer of the Year in the field of IT. GC Lyn Nicholson (Sydney) made her debut on the list for her expertise in privacy, data and security law.
Partners Darren Anderson and Kyle Siebel were recognised in multiple categories – Anderson was named a Best Lawyer in both real property law and leasing law, while Siebel was listed under ADR, construction/infrastructure and litigation law.
HHG executive chairman Simon Creek was also recognised as a Lawyer of the Year in Perth for his work in family law.
Meanwhile, Gilchrist Connell celebrated having 32 Best Lawyers on its roster, including 28 principals, special counsel and consultants as well as four senior associates. Notably, Adelaide-based principal John Homburg was named a Lawyer of the Year under the health and aged care law field, while Riccardo Hawke (insurance; personal injury litigation), Arthur Hambas (labour and employment), Kate Kellendonk (insurance) and Tiarn Pauletto (insurance) were considered Ones to Watch.
The other Best Lawyers on the Gilchrist Connell team are listed as follows:
Adelaide
Melissa Eaton – insurance; personal injury litigation
Fiona Errington – insurance; personal injury litigation
Kevin Gilchrist – insurance; personal injury litigation
Samantha Hocking – construction/infrastructure; insurance
Jamie Ling – insurance; personal injury litigation
Joe Parisi – insurance; occupational health and safety; personal injury litigation
Alison Townend – insurance; litigation; personal injury litigation
Richard Wood – construction/infrastructure; insurance law; legal malpractice litigation; personal injury litigation
Brisbane
Mark Curran – employee benefits; labour and employment
David Flint – personal injury litigation
Brett Solomon – ADR; insurance; professional malpractice litigation
Melbourne
Jonathan Cutler – insurance; personal injury litigation
Philip Duffy – labour and employment
Jason Newman – insurance
Nicole Norris – insurance
Joel Zyngier – labour and employment; occupational health and safety
Perth
James Duffy – insurance
Justine Siavelis – insurance; professional malpractice litigation
Deborah Templeman – insurance; legal malpractice litigation; professional malpractice litigation
John-Paul Wilson – insurance
Sydney
Stephen Connell – insurance; personal injury litigation; professional malpractice litigation
Katherine Czoch – insurance
John Edmond – litigation
Alex Haslam – insurance; professional malpractice litigation
Paul Kozub – insurance
Dan Robinson – insurance
Helen Tieu – insurance
A total of 52 lawyers from Piper Alderman were also named Best Lawyers, while 14 were recognised as Ones to Watch:
Adelaide
Tony Abbott – Alternative Dispute Resolution, Litigation, Trade Law
Shannon Adams – Banking and Finance Law, Corporate/Governance Practice
Donna Benge - Wealth Management / Succession Planning Practice
Tony Britten-Jones - Real Property Law, Leasing Law
Sarah Clarke – Corporate Law
James Dickson - Commercial Law, Corporate Law, Mergers and Acquisitions Law
Jonathan Dodd - Hospitality and Tourism Law
Greg English - Commercial Law
Will Fennell – Tax Law
Mark Gordon - Banking and Finance Law, Commercial Law, Corporate Law
Tom Griffith - Alternative Dispute Resolution
Rod Jones - Wealth Management / Succession Planning Practice
Martin Lovell – Commercial Law, Construction / Infrastructure Law, Project Finance & Development Practice, Structured Finance Law
Erin McCarthy – Education Law, Human Rights Law, Labour and Employment Law, Occupational Health and Safety Law
Tim O'Callaghan - Intellectual Property Law
Adam Rinaldi - Real Property Law, Leasing Law
Simon Venus - Agriculture and Rural Affairs, Commercial Law, Corporate Law, Mergers and Acquisitions Law
Kathryn Walker – Construction/Infrastructure Law
Simon Ward - Defamation and Media Law, Litigation
Ashley Watson - Mining Law, Planning & Environmental Law, Native Title Law, Commercial Law, Oil and Gas Law
Brisbane
Mark Askin – Leasing Law
Emma Baker - Insurance Law, Legal Malpractice Litigation
Nick Burkett – Ethics and Professional Responsibility Practice, Insurance Law, Legal Malpractice Litigation, Professional Malpractice Litigation
Warren Denny – Leasing Law, Real Property Law
Peter Dwyer - Commercial Law
Andrew Rankin – Commercial Law, Competition Law, Corporate Law, Corporate/Governance Practice, Mergers and Acquisitions
Karyn Reardon – Construction / Infrastructure Law
Greg Whyte – Insurance Law, Litigation
Melbourne
Megan Calder - Construction/Infrastructure Law
Tim Clark – Education Law, Privacy and Data Security Law
Michael Coker – Corporate/Governance Practice, Mergers and Acquisitions Law
Geoff Emmett - Construction/Infrastructure Law
Louise Gehrig - Insolvency and Reorganization Law
Sebastian Greene - Corporate Law
Joanne Hardwick – Alternative Dispute Resolution, Insolvency and Reorganization Law, Litigation
Chris Hartigan – Education Law, Employee Benefits Law, Labour and Employment Law
Tim Lange - Labour and Employment Law
Michael Lhuede – Insolvency and Reorganization Law
James Macdonald – Commercial Law, Corporate / Governance Practice, Mergers and Acquisitions Law, Venture Capital Law
Hugh Scales – Corporate Law
Louise Thompson – Alternative Dispute Resolution, Insolvency and Reorganization Law
Sydney
Richard Abbott – Leasing Law, Real Property Law
Andrea Beatty – Financial Institutions, Privacy and Data Security Law, Regulatory Practice
Lis Boyce – Life Sciences Practice
Tim Capelin - Health and Aged Care Law, Labour and Employment Law
Anne Freeman – Alternative Dispute Resolution
Gordon Grieve - Energy Law
Wally McDonald - Corporate Law, Government Practice, Mergers & Acquisitions
Simon Morris – Alternative Dispute Resolution, Litigation
Ben Motro – Human Rights Law
Joe Murphy – Labour and Employment Law
Mark Williamson - Corporate Law, Equity Capital Markets Law, Mergers & Acquisitions, Private Equity Law, Venture Capital Law