Iain Rennie urges the members of the profession to not just be part of an industry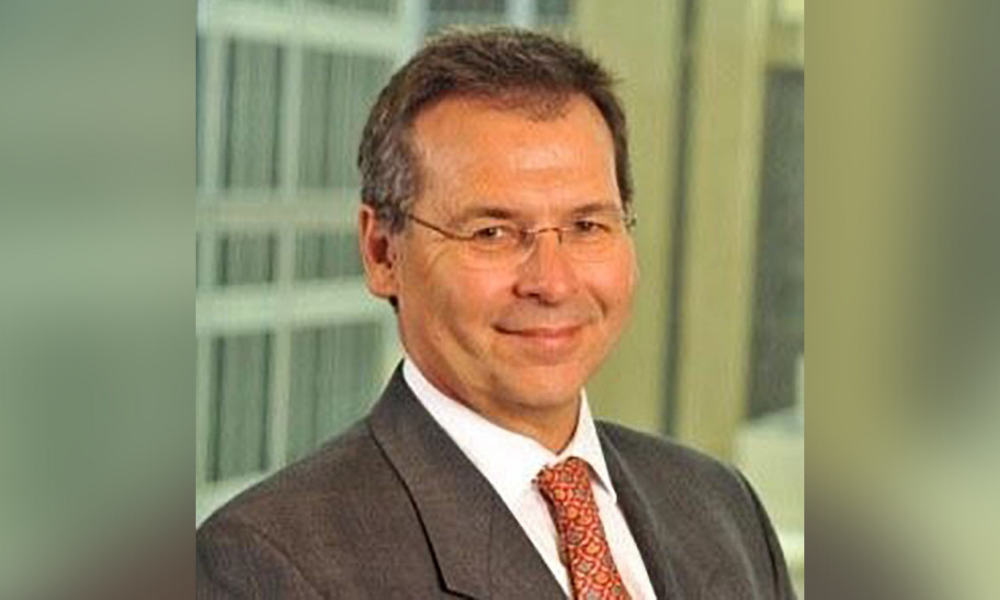 The human dimension of law is a significant factor that keeps Iain Rennie in the legal profession, and it's an aspect that he encourages members of the legal profession to not stray from. Particularly in the wake of the COVID-19 pandemic, people have needed each other, and he praises how the legal industry has responded.
Rennie, who recently joined commercial law firm Cowell Clarke as a director and Sydney office head, is passionate about maintaining the root of law as an honourable profession, and not just an "industry." This is a responsibility that he says isn't just for practitioners to uphold, but even clients and the public have a role to play.
In this interview, Rennie talks what's it been like taking his team to Cowell Clarke, the challenging environment of election years and what he respects about Peter Garrett.
What made you choose a career in law, and what's your favourite part of the job?
I was attracted to the law because it gave a particular frame of reference and required a structured way of thinking. For an outsider to the profession these were compelling life skills.
What I found in practice was something quite different from what I had read and been taught. The human dimension was broad and there were endless problems to solve. What keeps me in the profession remains the people and problem solving.
What is going on at the organisation? Are there any new programs and initiatives that you're particularly interested in?
My team is moving across to Cowell Clarke, and for each of my colleagues that has involved a very significant personal and professional decision. For each of us it is the change we have each chosen. So there is a significant number of new initiatives and programs – with more to come. Watch this space as things get going!
What tech-related initiatives adopted by the organisation, if any, are you most excited about?
Our new environment is very attached to exploring an array of client-based solutions, many of which have a substantial tech component, creating client access, autonomy and participation. This approach and commitment to diverse solutions is one of many reasons we feel attracted to Cowell Clarke and its outlook.
What's the biggest lesson you learned in the past year and what advice can you give fellow lawyers about it?
Each client's, lawyer's and firm's experience of COVID-19 is unique. From my perspective, an important lesson from recent times is to remember the fundamentals of being in a profession and being a professional. Sometimes I fear that we stray away from the law's roots as an honourable profession and become members of a 'law' industry, where the duties we have all undertaken to willingly honour get obscured.
My experience of the last few years was the pleasant and appropriate focus on making sure that all in our profession (and our clients) are respected and looked after. We are all humans, and during COVID-19 we all needed each other to get through. I was proud of how so many in the law responded.
What should the profession focus more on?
I am heartened that your question asks what the "profession" should focus on, not what the law should do. Accordingly, I think it is critical for all of the profession's stakeholders (including the clients and the public) that the professional practice of law remains an honourable profession and not an industry. The former has a long history of integrity, self-regulation and prudent rules of how to practice – this is good for all stakeholders. I am fearful that these fundamentals do not have a necessary place in an industry – in which case we all lose.
What are the challenges you expect in your practice, and in the business of law in general, going forward? What challenges are particularly pressing in the country's legal industry?
On a personal level my challenges are pretty clear – my colleagues and I have embarked on a very big change, so we will be very focused on the tasks at hand.
Otherwise, for the profession, I think election years are frequently disruptive and challenging for all stakeholders (regulators and governments included). On top of COVID-19, I can only advise on the merits of patience and making sure that your clients understand the operational challenges that we all face.
What are you looking forward to the most in the coming year?
So many things that it is improper to list them all. In a nutshell, getting integrated into Cowell Clarke and building momentum for a new offering for our clients.
If you were given an opportunity to spend a day with anyone (living or dead), who would it be and why?
The answer to this would vary from hour to hour and day to day. At the moment the answer is Peter Garrett – a very smart man with boundless energy, and the courage to be unique.