Here are the latest updates from Australia's courts and legal bodies as the coronavirus pandemic continues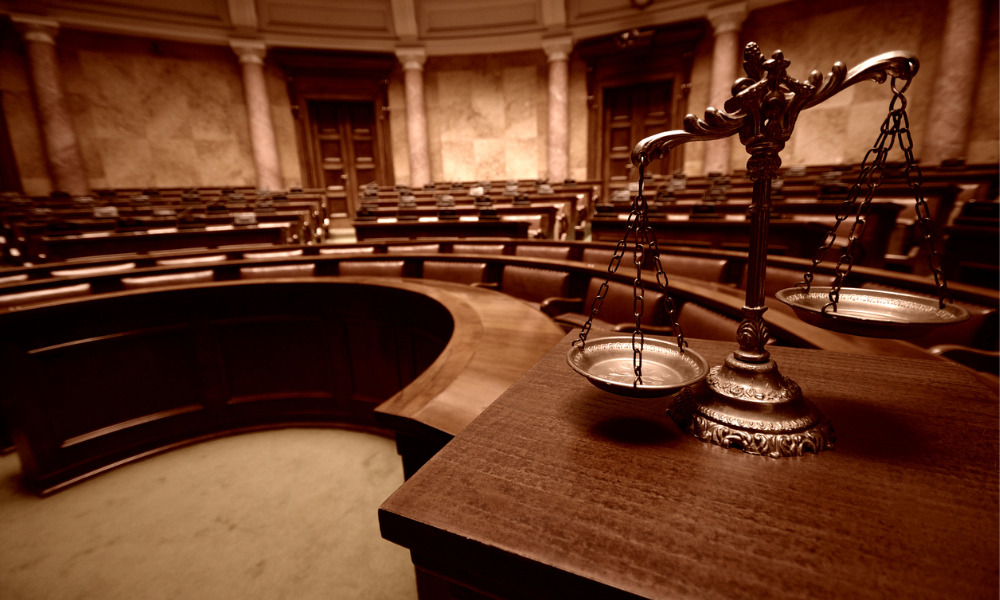 The court has temporarily accepted unsworn affidavits with the understanding that they will eventually be affirmed once circumstances allow. Documents may also be signed electronically. The docket system remains in place, and a triage system will be implemented for newly filed judge matters, with the National Operations Registrar evaluating a case for allocation to a judge's docket.
Face-to-face registry services will only be allowed in urgent cases following an initial phone assessment. Otherwise, the registry will only be available remotely. As much as possible, documents should be submitted through electronic means or facsimile, as registry staff is limiting contact with hard copies.
Family Court of Australia and Federal Circuit Court
The registry will no longer be accepting any hard copies – all documents must be e-filed or emailed.
Given registry staff's lack of access to an EFTPOS terminal under remote working conditions, they may defer the fee payment for scanned forms or documents emailed to the courts unless they are able to enter court premises.
Unless they are wider than 2cm, annexures referenced in affidavits to the Family Court must be attached to the documents emailed to the registry. If impossible, the documents must be provided via USB to the registry. Affidavits signed without a qualified witness will also be accepted except in the case of a divorce application, with the understanding that the deponent may be required by the judicial officer to affirm the document via audio-visual link (AVL), phone or an in-person appearance at a later date.
Practitioners may only request to view subpoena material in critically urgent circumstances by emailing the related registry.
Fair Work Commission
Operations are still ongoing from 9am–5pm in all states and territories.
The majority of staff is presently working from home, with hearings and conferences taking place via phone or AVL as long as resources allow. In-person hearings will be rescheduled, and cases will be decided on the papers if possible.
In collaboration with other courts and tribunals, the commission is also developing an online hub for justice institutions to share ideas, resource and solutions to current issues.
Victoria
County Court
While the registry remains open, effective 31 March, face-to-face registry services are only available in urgent circumstances following an initial assessment by phone.
Documents may be e-signed, and unsworn affidavits may be accepted with the understanding that an affirmed document will be filed as soon as practicable. Deputy registrars will only witness and certify documents in urgent circumstances.
Subpoenaed material may only be viewed in urgent cases between 9:30am and 11am.
Queensland
Supreme and District Courts
Court users should assume that hearings in the trial division will be held via phone or AVL; concerns with the use of remote technology should be raised to the court.
With respect to Corporate Registrars applications, parties should only proceed with in-person appearances for urgent matters that cannot be practicably handled remotely.
Land Court
Proceedings will be conducted via phone or AVL, and matters decided on the papers where possible. Parties and practitioners are to file documents via post or email.
Magistrates Court
Effective 30 March, no physical appearances will be permitted except in specific cases, and appearances will be made through phone or AVL.
Currently listed civil and criminal matters will be adjourned on the papers.
Coroner's Court
Offices remain open, but all inquest hearings before 30 June are suspended.
Drug and Alcohol Court
Referrals to the court have been suspended until further notice, and court dates are to be adjusted as per the Chief Magistrate. Participants must still comply with Treatment Order conditions.
Western Australia
Supreme Court
Civil hearings requiring evidence from a witness will proceed only at the approval of the chief justice depending on the importance of the matter. Other hearings should be conducted by phone or AVL.
Trials listed until the end of June are under review.
Magistrates Court
The court is still open to the public, and court listings operating as normal. However, hard copies will not be handled, and documents must be filed electronically.
In relation to civil hearings, physical attendance is suspended, and they must be conducted via phone or AVL.
South Australia
Supreme Court
Effective 30 March, all mediations for the Supreme Court Masters are postponed for reschedule in June.
The Courts Administration Authority will only receive payments via debit or credit card beginning 6 April.
District Court
New jury trials will now be suspended until 1 July. Matters listed prior to this date will be vacated and rescheduled. This situation will be reviewed and an update made by 4 May.
Cases listed for trial by judge alone before 1 July will continue as listed. Arrangements for appearances by AVL will be made where possible.
Masters are testing a web system for contentious directions hearings, while non-contentious hearings will be conducted via email.
Magistrates' Court
There will be new registry rosters effective 6 April until the end of July to reduce listings and to allow for the quarantine of some magistrates. Measures are being implemented to facilitate remote proceedings, and trials will be vacated if there is compelling reason.
Circuit listings are taking place through AVL with a hub court.
Tasmania
Supreme Court
Video conferences are being conducted to limit court attendance.
Magistrates' Court
Physical attendance is not mandatory as long as parties can be contacted by phone, with appearances taking place via teleconferencing or AVL unless otherwise ordered by a magistrate. Documents should be filed via email.
Matters currently being adjourned will be rescheduled to after 1 July unless a magistrate decides otherwise.
Australian Capital Territory
Supreme Court
No new referrals will be accepted to the Drug and Alcohol Sentencing List due to limitations on service provision; current participants will continue to be served by the court and contracted service providers in line with current health advice.
For probate matters, all documents with the exception of original wills should be lodged via email. Original wills will be received via post or dropbox.
Magistrates' Court
The court reduced activity effective 30 March, but remains operational. The registry will no longer be accepting documents over the counter—they must be filed via e-Lodgment, post, email or, if urgent, via dropbox in a clearly marked envelope in the ACT Law Courts building.
Final hearings and other matters listed for commencement before 1 July are vacated, and the parties involved will be advised of a new schedule in due course. Preliminary conferences for protection orders up to and including 10 April are vacated as well. Certain lists will continue through phone or AVL appearances.
Northern Territory
Supreme Court
The public-facing counters of the Civil Registry and the Sheriff's Office are closed effective 1 April, and services will be provided via phone and email.