Here are the latest updates from Australia's courts and legal bodies as the coronavirus pandemic continues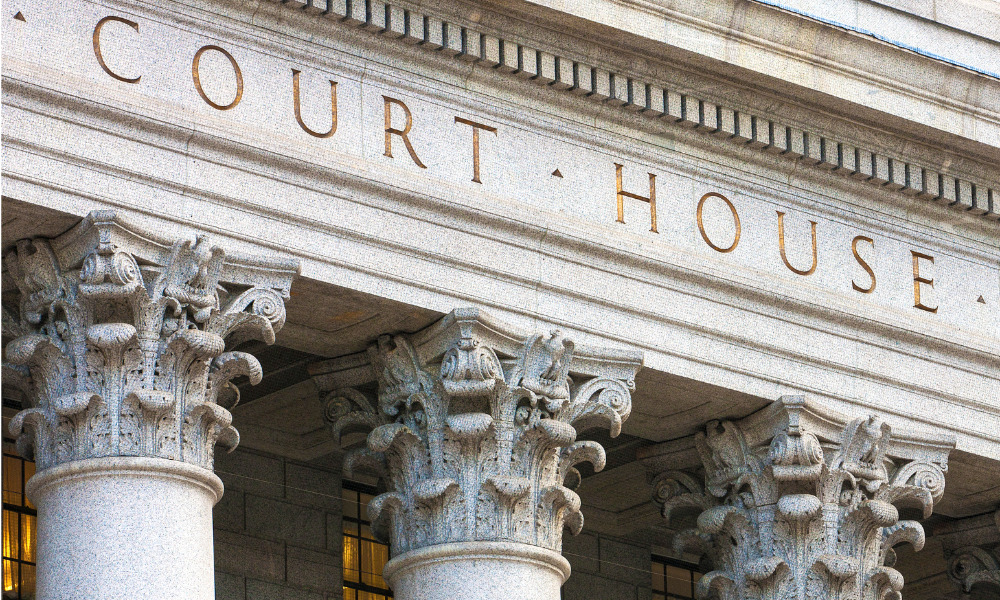 Family Court of Australia
Mediations will continue electronically via video or telephone
In the meantime, the Family Court encourages parents and carers to seek practical solutions and agree on parental arrangements in writing for the best interests of their children.
Federal Circuit Court
Only urgent matters will addressed in person pursuant to face-to-face protocols
Remote work will resume for family consultants via telephone or electronic platforms. Registries are open until 4pm to field telephone appointments, the e-filing of documents and the listing of urgent cases.
Fair Work Commission
Applications in hard copy will no longer be accepted
The Fair Work Commission has closed its counters, encouraging applicants to either fax or e-mail forms or use their online lodgment portal. Staff conciliation or mediation cases will be handled by conference call or on the papers; hearings may also be postponed until further notice.
New South Wales
Supreme Court
Until further notice, the court will be operating digitally, and no personal appearances are admitted except in special circumstances. While current jury trials will continue, new trials are suspended.
Court of Appeal
A new procedure has been implemented for practitioners, who may no longer provide hard copies of authorities. Rather, they are to send soft copies to the Presidents' Researcher via email, with any secondary material available via PDF.
District Court
From Monday 30 March onwards, practitioners will be expected to appear via the audio visual link (AVL) virtual courtroom system. Current jury trials will continue in accordance with prescribed social distancing practices.
Local Court
The chief magistrate declared that hearings listed from 23 March to 1 May have been suspended until after June, during which time the situation will be reassessed. Urgent applications are to be made via email or in writing, with proceedings happening via AVL.
Children's Court
Hearings listed between 24 March and 1 May are vacated, to be listed for call-over and a new schedule after 1 May. Cases under the crime and care jurisdictions may be heard via either telephone or AVL.
Land and Environment Court
The Court will review listings from 30 March to 30 June to determine whether they can be handled via Online Court or teleconferencing. Documents are to be filed through Online Registry, DX, post or courier. Hard copies are to be dropped into a box in the Registry office's public foyer.
Victoria
Supreme Court
New jury trials were suspended from 16 March onwards.
Court of Appeal
The Court of Appeal will conduct hearings via AVL starting 23 March (for civil cases) and 24 March (for criminal cases), with only judges and staff in the courtroom.
Magistrates' Court
Magistrates' Court venues are still open, but non-urgent cases have been adjourned.
County Court
New jury trials are unlikely to take place until the last quarter of the year, with all court divisions conducting hearings remotely.
Children's Court
All Children's Court Venues are open and operational, but entry is restricted. Practitioners are encouraged to appear via telephone or AVL.
Queensland
Supreme and District Courts
All Queensland courts are open, but social distancing measures are being observed. As of 16 March, new jury trials have been suspended until further notice, and documents may be filed via a drop box beginning 23 March. Motions are being made to transition to telephone or AVL.
Western Australia
Supreme Court and Court of Appeal
The Supreme Court is open to the public, but the Registry is closed and all new jury trials are suspended. The Court of Appeal is closed and all in-person appeal hearings suspended; they may resume via telephone or video conferencing.
Family Court
The Court is open to the public, and at present, all hearings and conferences will be listed as usual, though this is subject to review. However, from 23 March onwards, front counter services at the Registry office are suspended – the situation will be reevaluated prior to 1 May.
District Court
The Court remains open to the public, and all trials and hearing are still listed as normal. However, arrangements are being made for a transition to hearings via telephone or AVL. New jury trials will not commence subject to a review before 1 May.
Magistrates Court
The Court is still open to the public, with court listings operating as usual.
Children's Court
All trials listed between 24 March and 29 May are adjourned to a call-over in July. Court users may only enter the premises as necessary, and telephone/video attendance is recommended. Registry services remain on normal operation.
Coroner's Court
The Court is open to the public, but a number of inquest hearings may be suspended temporarily by the State Coroner. In-person registry and counselling services have been stopped as well.
South Australia
Supreme Court
Jury trials will be held as practicable based on public health recommendations, and all hearing dates are being maintained.
District Court
New jury trials will not be conducted prior to 1 May, though trials by judge alone and a number of other hearings will proceed as normal, with arrangements being made for AVL appearances. The public is encouraged to not attend if necessary.
Magistrates' Court
Court proceedings will continue with the implementation of social distancing measures.
Youth Court
Trials will proceed as normal, although witnesses may choose to appear via telephone or AVL.
Tasmania
Supreme Court
The Court is open subject to health guidelines, but the Chief Justice announced that no new jury trials would commence until 21 July at the earliest.
Magistrates' Court
The Court will continue to operate with some limitations, and the public will be subject to sanitation and social distancing measures.
Australian Capital Territory
Supreme Court
Civil enforcement matters will not be processed until further notice, but jury trials and civil hearings will proceed according to recommended health guidelines. The Registry will not accept over-the-counter documents except in rare cases, and e-filing is recommended.
Magistrates' Court
The Court is open, but remote appearances are encouraged. Nonessential final hearings are on hold until the first week of April.
Northern Territory
Supreme Court
New jury trials have been suspended until 5 June, though current trials will continue. In such cases, AVL appearances are encouraged.
Local Court
All circuit court services are suspended immediately, with a plan to resume 1 May. Courts in Darwin, Katherine, Tennant Creek and Alice Springs will operate as normal subject to some procedural changes. Some matters will be settled electronically and via telephone or AVL.
Children's Court
Appearances via telephone and AVL are advised for youths and responsible adults, and those on the premises are subject to sanitation and social distancing guidelines.