The comments come as PEXA's entry into the market ruffles some feathers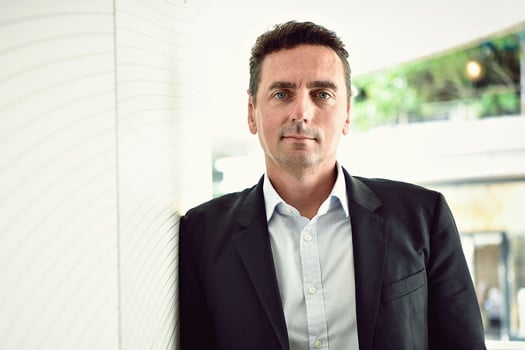 InfoTrack is not concerned that Property Exchange Australia (PEXA) has entered the title-search market, saying that competition ultimately benefits clients.
"There are already ten reputable providers of title searches in Australia, all of whom have been challenging one another for years and ensuring the market is already extremely competitive," said John Ahern, InfoTrack chief executive.
The comments come as the introduction of PEXA Plus has ruffled some feathers.
Ahern also pointed out that InfoTrack is now a service-based business with an integrated platform of more than 30 practice-management systems, including a title-search service. The company, which started out as a title-search provider 18 years ago, has heavily invested in understanding client workflow and building a tailored platform for lawyers and conveyancers, he said.
"Our unique value is our legaltech capability, over 4,500 products offered on the one platform, our industry expertise, incredible team of staff and excellent customer service," Ahern said. "These days we are an integrated service and workflow provider and not a title-search provider. We worked out a long time ago that clients don't like to rekey data, misplace searches and that integration to the law firms' and conveyancers' billing systems is essential."
InfoTrack, despite strong competition, will continue its focus on delivering value to their 8,800 clients, he said.
"The exchange of land is a complicated issue and requires conveyancers in the process to make it more efficient. We rely on our clients to tell us what they need so we innovate and build new services to better support them. Over the past 12 months, we have on-boarded an additional 1,000 law firms and conveyancers, which highlights that firms see value in our competitive offerings," he said.
John Ahern
This year, InfoTrack executives went to 42 locations across the country as part of the company's Connect18 series of roadshows.
"We wanted to meet with our clients face-to-face to ask how they were feeling about the e-settlement mandate and how we could help them with their transition to e-conveyancing. Many of our rural clients said we were the first technology service provider to visit them in person. The type of practitioner insights we received you just can't get via an online community," Ahern said.
InfoTrack found through the roadshows that security is a real concern across Queensland, Victoria, and New South Wales, with clients sharing extensive stories of settlement and deposit funds going missing. One client showed a tampered Australian Securities and Investments Commission extract that had a director that did not exist. Another showed fake text messages attempting to compromise bank details.
Clients also want increased competition when it comes to e-settlement, which InfoTrack has entered via Sympli, a joint project it has with market operator ASX. Sympli recently lodged its first electronic document.
InfoTrack also said that when it spoke to clients in Victoria, there were dealing with the e-settlement mandate that has already been applied in the state. In New South Wales, clients are "starting to feel the pain" of the upcoming mandate, it said, while in Queensland, the mandate is still too far away for concern.
"In all three major states, the introduction of a competitive (electronic lodgment network operator) is a real relief for the industry that wants choice along with a service provider that understands the industries requirements," InfoTrack said.