The M&A experts confirm roles in three deals in three different sectors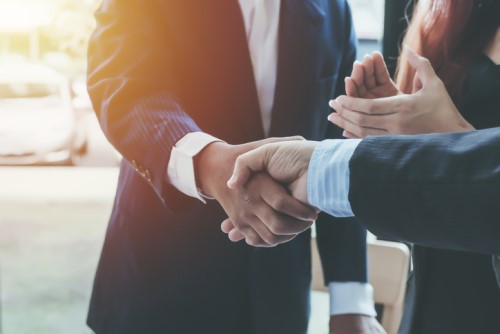 Clarendon Lawyers has confirmed its role in M&A deals in the transport, lab-testing, and elemental-analysis sectors.
The firm advised the shareholders of the Sita Group on the sale of Sita Buslines and Sita Coaches to rapidly expanding Transit Systems, which has entered Melbourne with the deal. Financial details of the acquisition were not disclosed, but the deal includes a 10-year contract with Public Transport Victoria that was renewed last year and is valued at about $330m.
Managing director Tony Symons and senior associate David Bryant headed the Clarendons team on the Sita Group deal. They were supported by lawyer Stephen Dyason and graduate Jordy Finch.
Symons said that the firm is delighted to assist the Sita family, longstanding clients of the firm, on the successful sale of their business.
"This transaction is a great result for the family and a testament to their hard work over many years in building such an outstanding business," he said.
Grant Thornton also advised the Sita family. Talbot Sayer was the law firm of choice for Transit Systems.
Clarendons also advised a wholly owned subsidiary of Eurofins Scientific on its $12.5m acquisition of Chemical Analysis from iX Biopharma. Eurofins adds the Australian network of testing laboratories to its more than 800 laboratories in 47 countries around the world.
Symons and senior associate Brendan Sheehan headed the Clarendons team on the Eurofins deal. They were assisted by graduate lawyer Ferguson Ryder.
"It has been a pleasure to have advised Eurofins on the acquisition of another laboratory business to further expand its footprint in Australia. Eurofins is the world leader in food, environment and pharmaceutical products testing and in agroscience CRO services, and we are delighted to have advised them on a number of their recent acquisitions in Australia. Chemical Analysis has earned a reputation for being a premium laboratory in terms of quality, technology, technical expertise and delivery and this acquisition will further enhance Eurofins' presence in pharmaceutical testing services in Australia," Symons said.
Clarendons also acted on a deal in the elemental-analysis sector, advising Applied Spectra on a transaction with Australian Scientific Instruments (ASI).
US-headquartered Applied Spectra had acquired the rights to manufacture and sell a range of excimer laser ablation and helium thermochronology instruments. The range includes RESOlution, Alphachron, and RESOchron instruments.
Clarendons director Alex bean headed the firm's team on the Applied Spectra deal. He was assisted by lawyer Ayesaha Singh.
"It was great to be given the opportunity to assist Applied Spectra with an acquisition that is a natural extension of Applied Spectra's current business and will enable it to further expand its product offering to customers. Applied Spectra has earned a reputation for being a market leader in the development, manufacturing and commercialisation of laser ablation based analytical instruments, and this acquisition will further enhance Applied Spectra's presence in this industry," Bean said.