The independent firm welcomes a new managing partner after 16 years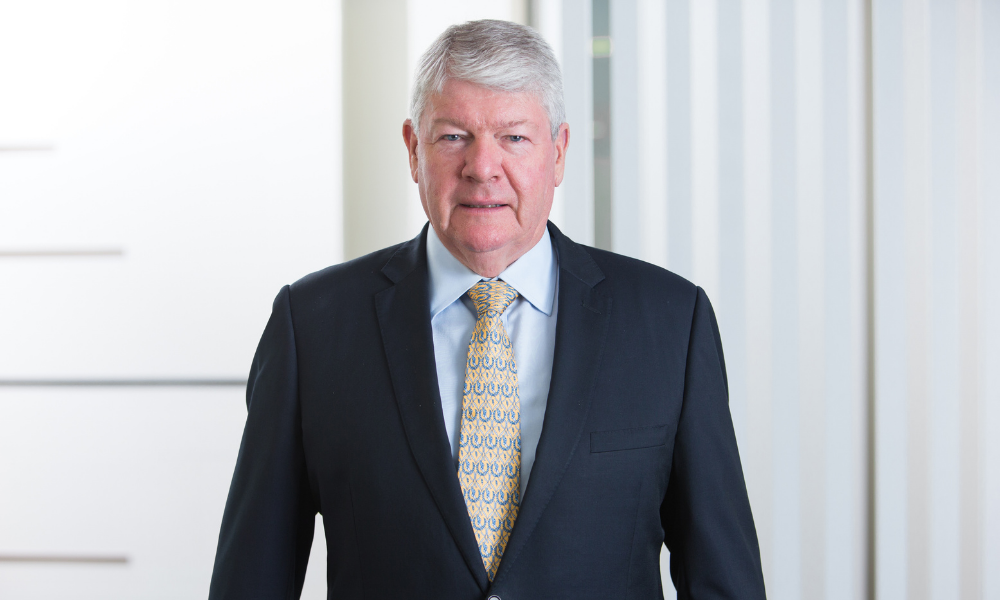 Chris Ward has stepped down as managing partner of Cooper Grace Ward Lawyers after 16 years in the role. A founding partner of the firm, Ward completed his fourth and final term in December 2021.
Chris Ward will remain as a partner in the firm, continuing to support new managing partner Charles Sweeney on a range of operational requirements, as well as driving the firm's strategic alliances through ADVOC, a Chambers Band 1 international law firm network of 90+ firms around the world.
Reflecting on his move, Ward said it has been an honour to end 2021 as managing partner after such a significant time in the role.
"I've had the privilege and opportunity to lead the firm for 16 years, and in that time, I feel I've accomplished a great deal with my team, and I look forward to continuing on in a different capacity," Ward said.
16 years of progress
Ward has led the firm since his election in 2005, and in that time, he has seen a global financial crisis, slowed Australian economy and rebounds, exponential firm growth and a pandemic.
"My 16-year term as managing partner has been quite the ride, but I can safely say that it's been my relationships with the firm's people, clients, suppliers and even our competitors, that have carried me through the good times and the more challenging ones."
One challenge in particular has been the pandemic. Ward saw first-hand the huge surge in clients who were impacted by the outbreak.
"We immediately noticed an increase in client requests for advice on risk issues associated with COVID-19, including employment and workplace health and safety advice, coupled with advice on the impacts on supply contracts and retail leases," he said.
Despite the ongoing pandemic, the firm heads into 2022 in a strong position with a commitment to client service and dedication to its team members.
"At the end of the day, I'm incredibly grateful to our clients and my wonderful team whose contribution and many achievements have made CGW what it is today," he said.
Maintaining independence
Cooper Grace Ward has been an independent firm for four decades and its strategy going forward is to maintain that independence.
"Throughout my time as managing partner and our 41 years of operation, it's been important for the firm to keep an eye on the trends and continuously assess whether being independent is right for us, and in strategic planning discussions, our partners and team have reinforced the desire to remain independent, as it differentiates us in the market and gives us greater control of our destiny," Ward said.
A future in safe hands
The firm has now welcomed new managing partner Charles Sweeney to take the helm of the Queensland-based commercial law firm.
Sweeney joined Cooper Grace Ward in 2004 and has been a member of the firm's leadership team since 2010, also leading the firm's corporate and commercial group for the past four years.
A specialist in corporate advisory, intellectual property and technology matters, Sweeney also has significant experience acting in non-executive director roles, including for ASX-listed companies.
Ward said he was delighted to have Sweeney stepping into the role.
"Charles was elected as our deputy managing partner last year, and has transitioned seamlessly into managing the firm," Ward said. "He has the unique ability to handle the day-to-day operations without taking his eyes off the strategic direction of the business."
The firm will continue to invest heavily in knowledge, training and technology to better support clients and team members, as well as to underpin ongoing organic growth.
Chris Ward will remain as a partner in the firm on a continuing basis and will remain as the current president of ADVOC Asia and chair of ADVOC Global, giving the firm access to international clients and connections.
This article was provided by Cooper Grace Ward
Cooper Grace Ward is a leading Australian law firm servicing clients with a local, national and international presence. The firm has a first-class reputation for high professional standards, outstanding client service and excellence across practice areas including corporate and commercial, property, litigation, insurance, tax, workplace relations and family law. With more than 20 partners and 200 team members, Cooper Grace Ward offers clients the expertise, experience and resources necessary to achieve excellent outcomes.