Next Tuesday's budget is expected to see the government announce wide ranging funding cuts – but does that mean lawyers will be seeing less work too?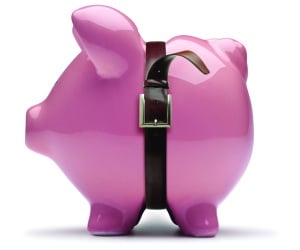 Canberra-based firms relying on government work will eagerly be looking for signs in next Tuesday's federal budget that the post-election slowdown is coming to an end.
Firms in the capital have been suffering from a longer-than-usual election 'hangover' period, in which the Abbott government has been spending a long time determining its programs since it came to power last September.
"It has been slow across the market for more or less a whole year," said Paul McGinness, managing partner of Minter Ellison's Canberra office.
Firms are expecting work to pick up, as is typical in government post-election cycles, and professional services firms will be looking for clues about exactly when this will occur in the federal budget.
Joe Hockey's first budget is expected to give firms clarity about which projects the government will decide to pursue, and hence which areas will result in an increase in outsourced legal work.
The budget will be of keen interest to both in-house and external lawyers.
"Everyone will be poring all over the budget looking for where the opportunities might be," Simonetta Astolfi, partner-in-charge of
Maddocks
' Canberra office, told
Australasian Lawyer
.
Lawyers will be focussed on any news about current programs or procurement processes being pushed back or delayed, and on news about new major projects and the delivery of Commonwealth services.
The budget is also expected to bring lawyers work in the form of fresh scoping studies and appropriations.
Infrastructure and employment law work related to all the public-service personnel cuts are predicted to be other areas of "big opportunity," according to Astolfi.
Limited opportunities have also created a high level of competition between firms. Astolfi describes it as a "dog-eat-dog" situation.
Legal services expenditure report 2012-2013
External government spending on legal services
In the last financial year, the Federal Government spent $714m on legal services, a decrease of $7.5m (1.0%) from the previous financial year.
In 2012–13, Commonwealth agencies reported total external legal services expenditure of $350m, a decrease of $20.5m (5.5%) from 2011–12.
A total of 183 legal services providers were identified as providing legal services to the Commonwealth, the top 10 of which received 89% of the total: