The personal injury firm also recorded considerable growth in revenue and headcount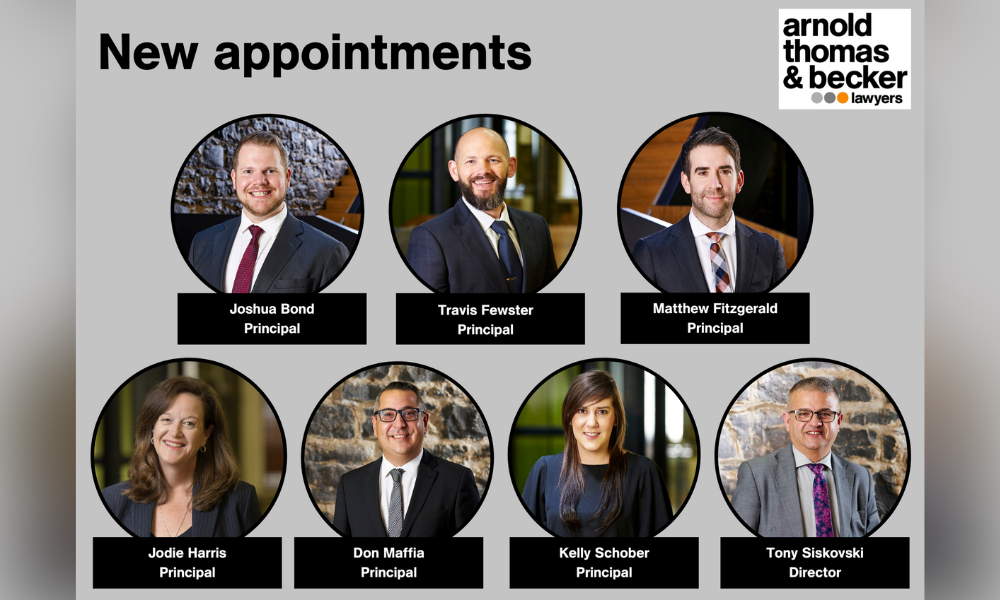 Personal injury firm Arnold Thomas & Becker (ATB) has bolstered its leadership team with seven new principals/directors.
According to managing director Lee Flanagan, Joshua Bond, Travis Fewster, Matthew Fitzgerald, Jodie Harris, Don Maffia, Kelly Schober and Tony Siskovski were appointed to the role as a result of their standout contributions to the firm.
"The expansion of our leadership team comes at a time where we have also seen positive growth across the firm in terms of revenue, staff numbers and new clients. These are outstanding results, particularly given the ongoing disruptions caused by the COVID pandemic, and are a reflection of the hard work, expertise and dedication of all of our people," Flanagan said.
ATB logged a 27% uptick in revenue over the past 12 months – a landmark figure for the firm.
"It's been a rewarding 12 months, and we are excited to celebrate our success with the appointment of new partners. We predicted strong double-digit growth for this year and have more than achieved that," Flanagan explained. "Over the past two years, we have also increased our staff by more than 35% and created new roles across the organisation."
He added that the firm's growth has been sustained with help from initiatives like record bonuses, promotions and pay increases.
"We have also extended our flexible working policy, introduced new learning and development initiatives and we continue to offer our staff three 'Wellness Days', which give our people more time to focus on their wellbeing," Flanagan said.