Firm helps raise $4.2bn as consortium funds $9.3bn deal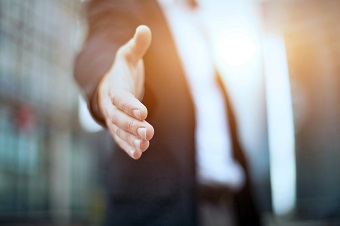 Allen & Overy (A&O) has confirmed that it has played a key role in the billion-dollar acquisition of a majority stake in the WestConnex motorway.
The Magic Circle firm was the Australian and US counsel to Macquarie, Morgan Stanley, and UBS, which acted as joint lead managers of Transurban's $4.2bn entitlement offer. The consortium also raised $600m via a private placement to members of the Sydney Transport Partners consortium.
Transurban led the consortium, which recently successfully bid $9.3bn to acquire 51% of the WestConnex project from the New South Wales government. Proceeds of the entitlement offer, the third-largest secondary raising in Australian corporate history and largest ASX M&A fundraising, will be used to fund Transurban's equity contribution to the consortium and for general corporate purposes.
A&O said that the offer was structured as a pro-rata accelerated institutional with tradeable retail entitlement offer (PAITREO), which features the speed of a capital raising while alleviating concerns around differential treatment between institutional and retail shareholders. With a PAITREO offer, retail shareholders can immediately sell entitlements on the ASX after the institutional offer is completed.
The Sydney-based A&O team used its equity capital markets expertise and tapped the firm's ability to deliver cross-border legal services, it said.
Partner Tony Sparks led the Australian ECM work with senior associate Harsha Kumar, who's fresh from a three-year stint A&O's London office. The US ECM work was led by partner Mark Leemen and counsel Cécile Baume.
The firm was also the Australian and US counsel to Macquarie, Morgan Stanley, and UBS as lead arrangers of Transurban's $1.9bn capital raising in December 2017 to fund the West Gate Tunnel Project in Melbourne. Partner Peter McDonald and counsel Stefanie Benson also advised the joint lead managers on competition law compliance with respect to the underwriting arrangements, A&O said.
"We value our long association with Transurban, with which we've now worked to raise over $10bn of capital across both equity and debt. This was a particularly important deal for both Transurban and the market, given its size and the increasing complexity of the Australian ECM landscape," Leemen said.
King & Wood Mallesons earlier confirmed that it acted for the Sydney Transport Partners consortium. Chicago-based Sidley Austin was the consortium's US counsel.