eDiscovery in the cloud for A&O... eDiscovery in the cloud for A&O...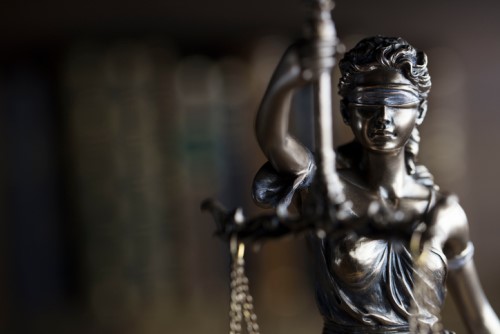 If the UK and EU fail to reach a deal on the terms of Brexit the cost to the UK legal sector could be substantial.
The Law Society of England & Wales is warning that the sector could lose £3 billion (AU$5.27 billion) in turnover by 2025 according to forecasts using alternative Brexit scenarios developed in collaboration with Thomson Reuters.
The society's president Christine Blacklaws says that revenues have held up in 2017-18 due to Brexit-related work, demand from UK businesses, and international clients taking advantage of the weaker UK pound.
"However, Brexit is likely to have a significant negative effect on the legal sector in the medium and longer term. This is largely due to the knock-on impact of Brexit on the wider economy as demand for legal services relies on the success of other sectors of the UK economy," she says.
The society is forecasting 2.2% growth for the legal sector in 2019-2025 under a 'soft Brexit but 1.5% under a harder option similar to Canada's free-trade agreement.
"If the UK had to fall back on WTO rules – a 'no deal' scenario – growth would only be 1.1% per year on average over this period," warns Blacklaws.
The cost to UK legal sector jobs would also be significant with 4,000-5,000 fewer under a Canada-style deal than a soft Brexit, rising to 8,000-10,000 under WTO rules.
eDiscovery in the cloud for A&O
Allen & Overy is implementing a cloud-based eDiscovery system to boost the capabilities of its Advanced Delivery offering.
Adopting RelativityOne will enable the firm to run eDiscovery from a global platform with clients accessing insights sooner.
"The future of litigation lies in technology and how we harness it in conjunction with legal expertise to meet the clients' litigation challenges - striking the optimal balance between cost, risk and quality," Scott Robson, A&O's head of eDiscovery. "A&O's eDiscovery business is taking the first step in meeting this challenge by rolling out our combined legal and technology methodology - offering RelativityOne - to our clients across the globe".
Allen & Gledhill launches consultancy arm
Leading Singapore law firm Allen & Gledhill has launched a consultancy arm focused on regulatory compliance.
"Our objective is to provide our clients with a single address for their regulatory and risk management needs. Legal advice has to be delivered as much as possible as a practicable solution, and this is where Allen & Gledhill Regulatory & Compliance will provide seamless advice and solutions," said Christina Ong, Co-Chairman and Senior Partner of Allen & Gledhill.
Allen & Gledhill Regulatory & Compliance is headed by Lawrence Low, who has more than 20 years of experience in regulatory matters in private practice, and in in-house legal and compliance positions.
Prior to establishing AGRC, Low had been a managing director in a leading US investment bank's Office of Regulatory where he was involved in public policy advocacy and engaging with lawmakers and regulators across the Asia Pacific region.