New partners are among 20 senior promotions announced by the firm in Australia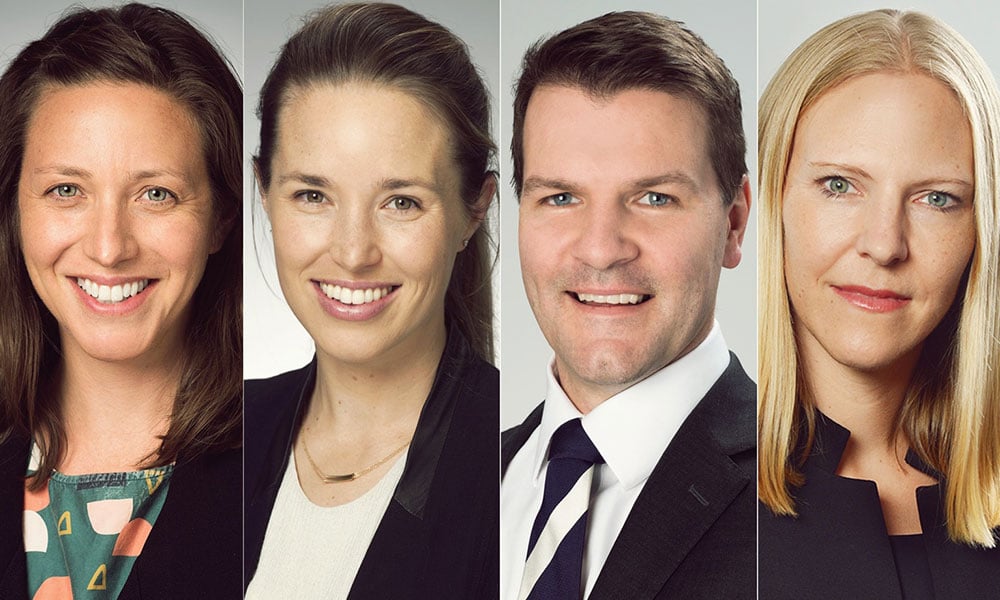 K&L Gates has promoted 20 of its lawyers in Australia to senior positions, with three of its four new partners being women who work part-time.
Also included in the promotions round, which takes effect on 1 March, are two special counsel and 14 senior associates.
Nick Nichola, K&L Gates' managing partner in Australia, said that all of the newly elevated lawyers thoroughly deserve the promotion. He said they are all highly skilled lawyers who demonstrate outstanding legal skills, client service and leadership capabilities, qualities he said are essential in the development of the next generation of leaders of the firm.
"This year 75% of our partner promotions in Australia are women who work part-time, reflecting our belief that achieving gender balance in partner roles is only possible when there is a commitment to progressing talent regardless of individual work arrangements," Nichola said.
K&L Gates has promoted Emma Dawes and Hannah Jankiewicz of the commercial litigation practice in Melbourne to partner. Dawes specialises in medical defence claims, professional indemnity, and general liability and insurance coverage matters, while Jankiewicz is known for her work on general and public liability, personal injury, and medical malpractice claims.
The firm has also elevated Clive Cachia and Alex Smith in Sydney to the partnership. Cachia is an expert in corporate and securities matters, including M&A, joint ventures and operating agreements, and investment arrangements, while Smith specialises in restructuring and insolvency.
The promotions were announced on the same day K&L Gates was revealed as among the companies recognised by the Workplace Gender Equality Agency as an employer of choice for gender equality in Australia. This is the eighth consecutive year K&L Gates has been selected by the body for the distinction.
"It is fitting that we announce our promotions on the same day that WGEA confirms our citation as an employer of choice for gender equality in Australia, which I believe demonstrates that our policies are successfully delivering on our commitment to achieve gender equality at all levels in our firm including leadership," Nichola said.
The newly promoted Australian lawyers at K&L Gates are:
Partner
Clive Cachia
Emma Dawes
Hannah Jankiewicz
Alex Smith
Special Counsel
Lea Fua
Lewis Seelenmeyer
Senior Associate
Meg Aitken
Timothy Appleby
Samantha Doyle
Angus Groves
Rachel Lawlor
Sam Rappensberg
Caroline Rubira
Thomas Trotman
Molly Greenfeld
Mitchell Collins
Catherine Crawford
Stephanie Francis
Julia Kingston
Brian Santos