The firm also promoted one senior associate and two associates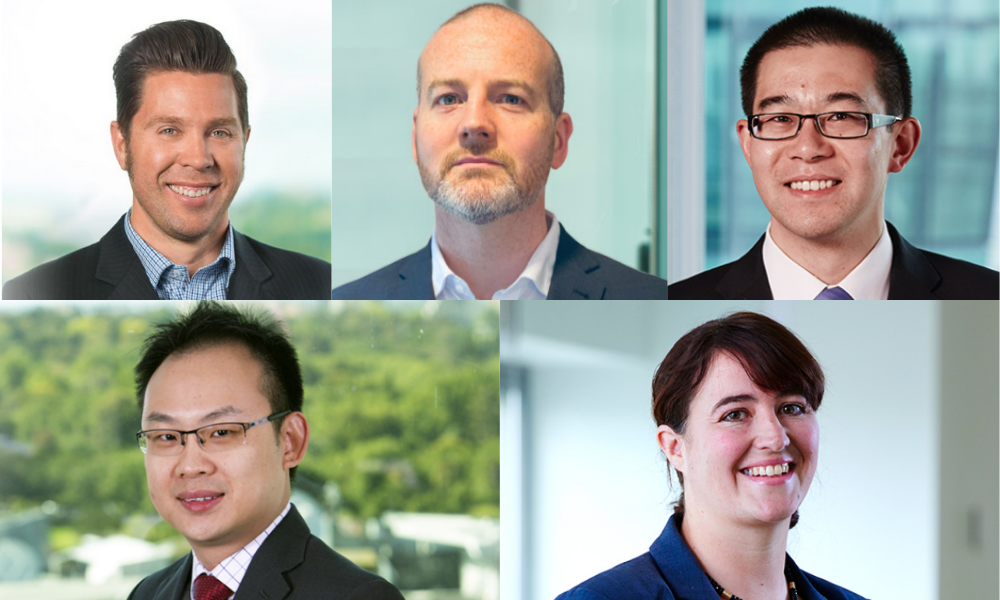 Five lawyers have ascended to the position of principal at Griffith Hack.
According to the firm's parent company, IPH Limited, two chemlife specialists and three EICT specialists made the cut.
Dr. Malcolm Lyons was promoted from special counsel. The chemlife specialist focuses on biotechnology, and is a patent attorney in both Australia and New Zealand.
He has handled matters through the IP life cycle, including invention disclosure analysis, drafting through prosecution and post-grant enforcement strategy. He is an expert in pharmaceutical patent term extension matters, and his clients include universities, teaching hospitals, research institutes, start-up companies and large corporations.
Dr. Toby Thompson has tackled global patent strategy, portfolio management and patent drafting and prosecution concerns. He also conducts freedom to operate searches and provides input on infringement and patent invalidity.
He has significant experience of opposition practice before the patent offices in Australia, New Zealand and Europe, Griffith Hack said on its website. He is a technical expert in chemical and biological inventions.
Previously a senior associate, Dr. Malcolm Peh was involved the litigation case of smartphone giants Samsung and Apple. He has advised both individual inventors and large multi-national corporations.
He has taken on work related to telecommunication protocols, database systems, web technologies, data security, gaming products and business method inventions.
Dr. Jing Fung Tan applies his expertise in engineering and chemistry to matters related to inventions at the border of traditional engineering and chemical technologies. He has drafted and prosecuted local and international patent applications, as well as offered infringement and novelty opinions.
He has reviewed and supervised the patent portfolio of several local and multinational companies.
Georgina Higinbotham served as a US patent agent in the past, and her global experience has been an asset to Griffith Hack for more than a decade. Her area of focus lies in mechanical systems and devices, particularly devices for the medical and pharmaceutical delivery industry, chemical and physical processing plants, manufacturing, and mining and building technologies, the firm said.
"The growth of our people reflects the continued growth of our network. I am delighted to see so many attorneys who have been with our member firms for many years, continue to rise, even in the face of a global pandemic," IPH Limited managing director and CEO Dr. Andrew Blattman said. "The breadth and depth of promotions across the member firms highlights the collective strength of talent across the group and I am thrilled to see so many talented people further their career in the intellectual property sector."
The firm also promoted Stephanie Tham (EICT) to senior associate, while Dr. Sophie Rankenburg (EICT) and Bridget Renehan (law and trademarks) were elevated to associate.
Related stories