In part two of NZ Lawyer's comprehensive report into the lives of lawyers in Christchurch, we ask the big players how much earthquake-related insurance work actually remains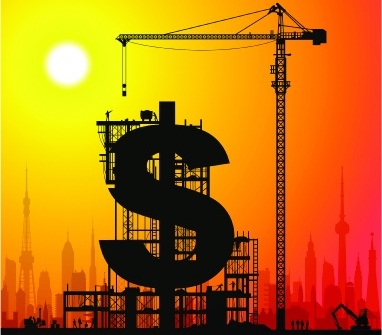 When asked about the past year, Christchurch's lawyers all seem to use the same two words to describe the city's legal market: busy and buoyant.
For many firms 2013 was a record-breaking year that saw strong performances across all practice areas, and so far 2014 has been even bigger.
With the rebuild now well and truly underway, demand for legal services is high.
"I think the real challenge for us as law firms is to keep up with that growth in a way that provides the kind of quality service you want to keep providing," says
Wynn Williams
executive chairman Jared Ormsby. "The intensity of the work and the need for quick results I think remains something that is constantly in the minds of all lawyers practising here. The volume of work is another factor; everyone is working pretty intensely."
Whereas before the earthquake lawyers worked in a familiar and established regulatory environment, Christchurch is now far more fluid, with new regulations regularly introduced.
"It's a very dynamic legal environment," says
Anderson Lloyd
partner
Jen Crawford
. "It's something of a moving feast in Christchurch, and that's by necessity because it's a significant recovery effort."
Firms interviewed by
NZ Lawyer
were divided on the question of how much earthquake-related insurance work remains. Some believed that the majority of matters had been resolved or that work levels would begin to decline in the next year, while others predicted there would be at least three more years of significant insurance workflows.
Regardless of the amount of work left to be done, most lawyers agreed that the remaining matters were the more complex ones.
"
Chapman Tripp
has undertaken the external legal work for EQC for the claims coming out of the Canterbury earthquakes," says partner Andrew Woods. "The majority of those claims are now settled. I think that the public underestimates how complicated many of the issues are," he says, explaining that many of the remaining claims involve situations of damage in buildings with multiple ownership and complex land issues.
More than three years on from the earthquakes, lawyers have observed that in many situations insurers are looking to finalise outstanding claims.
"We're seeing the insurance companies keener to reach settlements than they were initially. Precedents have been set and insurance companies want to remove significant unquantified contingent liabilities from their balance sheets," says Woods.
Another trend over the last 12 months is an increasing number of insurers settling domestic claims by insisting that insureds assign not only their house but also their land EQC claims, observes
Buddle Findlay
senior associate Susan Rowe.
"People are reluctant to sign the deeds of assignment," she says. "I think the insurers are now doing it because people are getting a package from their insurer which includes a sum of money for strengthening foundations, but they're actually taking that and then selling the property 'as is, where is'.
"I see a tension between the insurer trying to close their books and the influence of the reinsurer trying to make sure that no one is getting a windfall benefit."
Given the length of time that many insurance disputes have been active for, there has also been a transition from negotiation to litigation in insurance matters.
"People are reaching the end of their tether with negotiated settlements. Some of the larger- scale disputes that we are acting on are still in train with the insurers, so there's still an awful lot of work out there," Rowe says.
Although earthquake-related insurance work has been a significant source of work for Christchurch lawyers, it isn't the only thing keeping insurance specialists busy. "There may be a perception that we're all beavering away just on earthquake claims, and there was a huge influx of work after 2011, some of which still remains, but the underlying insurance work that a firm would usually have is still present," says Rowe.
With a large number of insurance claims settled and the sites of many damaged buildings cleared, organisations have turned their attention to re- building. "A lot of commercial building projects are now starting to get underway, whereas last year we hadn't noticed that as much," says Ormsby. "I think the rebuild got off to a little bit of a slow start, but now there's a lot of commercial buildings going up."
Chapman Tripp partner Brian Clayton agrees. "People wanted to get their insurance money before they start rebuilding, so that took a long time, and then people had to get consents in place for their buildings, and that took a long time as well."
For
Duncan Cotterill
chief executive
Terry McLaughlin
, the slow start to construction is not all bad news.
"The recovery post the earthquake has taken longer than a lot of people would have thought … but I think the longer, slower level of activity is not a bad thing from a business point of view because otherwise I think that we would run into some issues around resources."
This article appeared in
New Zealand Lawyer's
latest magazine edition 6.3. Subscribe for more articles and detailed legal features.

Like us on Facebook and never miss an update!