She was named one of NZ Lawyer's Rising Stars in 2020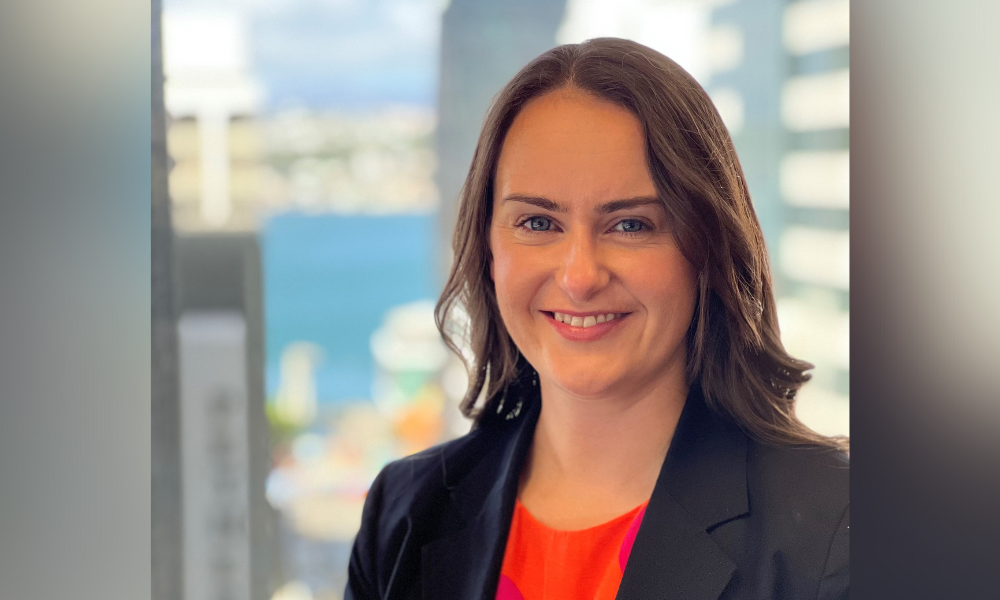 Dentons Kensington Swan has elevated Renee Butler to partner, joining Greg Cain, Charlotte Parkhill and James Warren in the national employment team, effective January 01.
Butler joined Dentons Kensington Swan as a law graduate in 2013, specialising in complex employment issues and workplace investigations in the Wellington office. She has appeared as legal counsel in the Employment Relations Authority, the Employment Court and the District Court.
"In her time with us, Renee has built a reputation as an exceptional lawyer and adviser, with a style that puts clients at ease – often in their most difficult situations," said Hayden Wilson, chair and partner of Dentons Kensington Swan. "Renee's promotion reflects the high regard in which she is held as a lawyer, and the reputation of our employment practice – we are extremely excited to watch both Renee and the practice continue to grow."
From 2019 to 2021, Butler chaired the New Zealand Association of Immigration Professionals (NZAIP). She was on the Immigration Industry Steering Group from 2020 to 2021, which was established in response to the COVID-19 pandemic. Both NZAIP and the Steering Group regularly engage with Immigration New Zealand, the Ministry of Business, Innovation and Employment and the Minister of Immigration.
In addition, she leads the workplace immigration team for the firm, having assisted former refugees to reunite with family members and those impacted by the Christchurch shootings in 2019.
Through her work, she has been recognised as one of NZ Lawyer's 2020 Rising Stars.
"I have to say that becoming a partner in a global law firm is not the career path I expected," Butler said. "As a young mother, it is often difficult to see how it is possible to balance being a Partner with family commitments. However, I know that many of our clients are or have managed that balance. Those joint experiences provide a connection which helps us to provide insightful and pragmatic advice. I am stoked to be joining the partnership and working alongside Greg, Charlotte and James."
The promotion is still subject to Law Society requirements.