These moves come at a time of "real growth" for the firm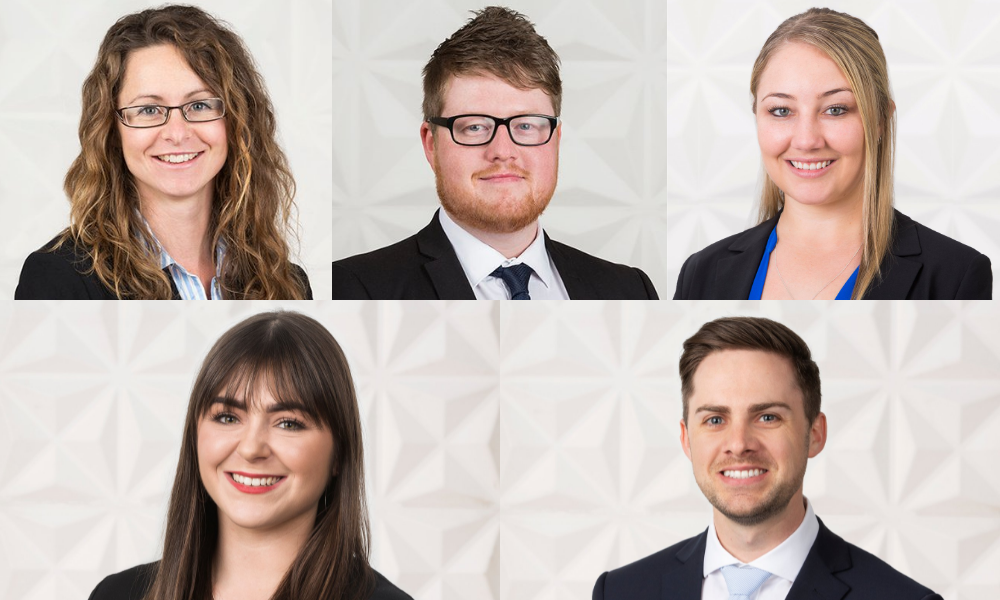 Saunders Robinson Brown (SRB) has elevated four lawyers and a senior registered legal executive in its latest promotion round.
Litigator Vanessa Baakman ascends to the role of senior associate, while the property team's Callan Wilson rises to associate. Emma Morgan takes up the title of associate – senior registered legal executive. Lily Cain and Cameron Melville also join the firm's roster of senior solicitors.
The promotions come at what SRB describes as "at an exciting time for the firm which is experiencing a period of real growth." The move benefits the firm's offerings in several practice areas.
Baakman focuses on employment and family law. Wilson and Morgan concentrate on the sale and purchase of properties and associated issues, as well as general land law issues.
Cain has experience with family-related matters such as contracting out agreements, separation agreements and parenting arrangements. Melville advises on issues involving trust administration, estate planning, wills and powers of attorney.
"All the promotions are well deserved, these team members all strive to deliver upon the firm's values – particularly getting the best results for great clients," managing partner Jonathan Gillard said.
SRB also announced its investment in young legal talent with the establishment of two annual scholarship prizes in partnership with the University of Canterbury's law department.
The firm launched the Saunders Robinson Brown Early Legal Scholarship Prize and the Saunders Robinson Brown Trusts Prize. The prizes consist of financial awards.
"We are thrilled to be launching these prizes to recognise the up-and-coming legal talent at the University of Canterbury Faculty of Law," Gillard said. "The prizes will be awarded to students who have excelled academically and we're proud to support young people who live our own firm values with regard to commitment and setting excellence as a standard."
The Saunders Robinson Brown Early Legal Scholarship Prize honours the top student performer in the LAWS 203 Contract, LAWS 205 Land and LAWS 206 Public Law courses, while the Saunders Robinson Brown Trusts Prize recognises the top scorer in the LAWS 301 Equity course's trusts assessment.
Awardees will be named at a prize-giving ceremony hosted by SRB. The firm's staff has also been invited to be guest lecturers for the LAWS 301 Equity course next year.
"The faculty is delighted with and very grateful for the ongoing support Saunders Robinson Brown is providing to our student body," said Lynne Taylor, the University of Canterbury's acting head of school, faculty of law.