Nick Strettell also believes that lawyers need to focus on being down to earth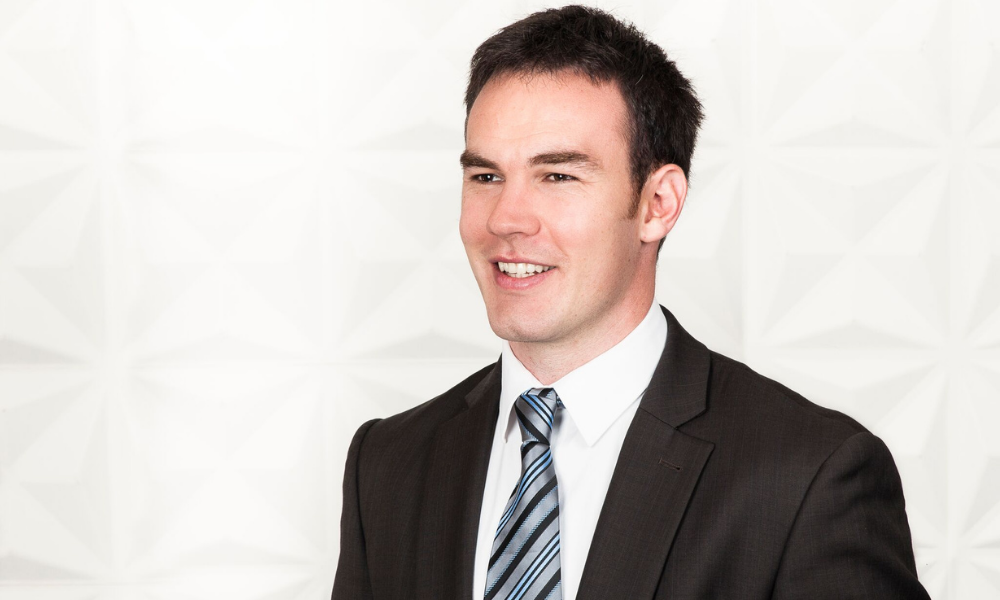 For Nick Strettell, possessing a law degree doesn't make a person "any better or special that any other person." The company law specialist, who practises with the commercial team at Saunders Robinson Brown (SRB), didn't even know at first whether he wanted to become a lawyer despite graduating with a law degree.
After an unsuccessful run in heat pump sales, Strettell joined SRB in 2011, and discovered the joys of a career in law. Nonetheless, becoming a father recently has also served as a reminder to him of the importance of work/life balance.
In this interview, Strettell talks his desire to see senior lawyers coach juniors on stress management, working on Hagley Oval's fundraising and development and maintaining a client-first attitude.
What made you choose a career in law, and what's your favourite part of the job?
If I'm completely honest, at the time I chose law at university because I didn't know what else I wanted to do. Both my dad and sister were in the profession so it seemed like a logical choice!
Even after I finished university I still didn't know if I wanted to become a lawyer – I actually took a job selling heat pumps after finishing university and was terrible at it, so I decided I may as well complete my profs. I was lucky enough to get an opportunity at Saunders Robinson Brown just after the February 2011 earthquake.
I soon found out that practicing law was not like I had expected, and I enjoyed the job immensely from the outset. My favourite part of the job is getting to interact and collaborate with great people (both staff and clients) and getting great results for good clients.
What is the most memorable case you've taken on/been involved in?
Having an opportunity to assist Lee Robinson and the Canterbury Cricket Trust with advice on the fundraising and development of Hagley Oval was a real highlight, and seeing what that venue has become is fantastic.
What is going on at the firm? Are there any new programs and initiatives that you're particularly interested in?
The recent appointment of Jonathan Gillard as managing partner is very exciting for the firm, and he will build on the amazing work undertaken by Anna Fox and Geoff Saunders as previous managing partners. We have just announced a raft of promotions within the firm across all practice groups, and it has been great to see these people develop over the years and see them rewarded.
What has been your proudest accomplishment in the last year or so, and what advice can you give fellow lawyers in relation to it?
Becoming a dad. This certainly reiterated that life is about balance, and you have to prioritise different areas of your life at different times.
You can always feel when one area is a little out of kilter, and that area will need more attention until it is brought back up to speed. Family, work, health (physical and mental), financial, friends; these all need an appropriate amount of effort at different times otherwise they will lag behind.
What should the profession and law firms focus more on?
Being down to earth and relatable. Having a law degree doesn't make you any better or special that any other person, and we are nothing without clients to serve, so a client-first attitude makes sense.
What are the challenges you expect in your practice, and in the business of law in general, going forward? What challenges are particularly pressing in the country's legal industry?
With technology being the way it is, client expectations of receiving high-quality advice in a short time frame have never been greater. This is one of the hardest parts of being a lawyer; dealing with multiple deadlines/timeframes while making sure you have actually got the advice correct.
Flowing on from this, mental health and burnout is going to continue to be a challenge for the profession. The Practising Well initiative by NZLS is a good start, but it would be great to see senior practitioners who are adept at managing stress produce their own articles and seminars on their tips/techniques for managing stress so younger staff can benefit.
What are you looking forward to the most in the coming year?
Seeing our firm continue to grow and develop, fatherhood with a toddler, and the Warriors hopefully winning a few more games!