The promotions were made across the firm's branches in Auckland and Christchurch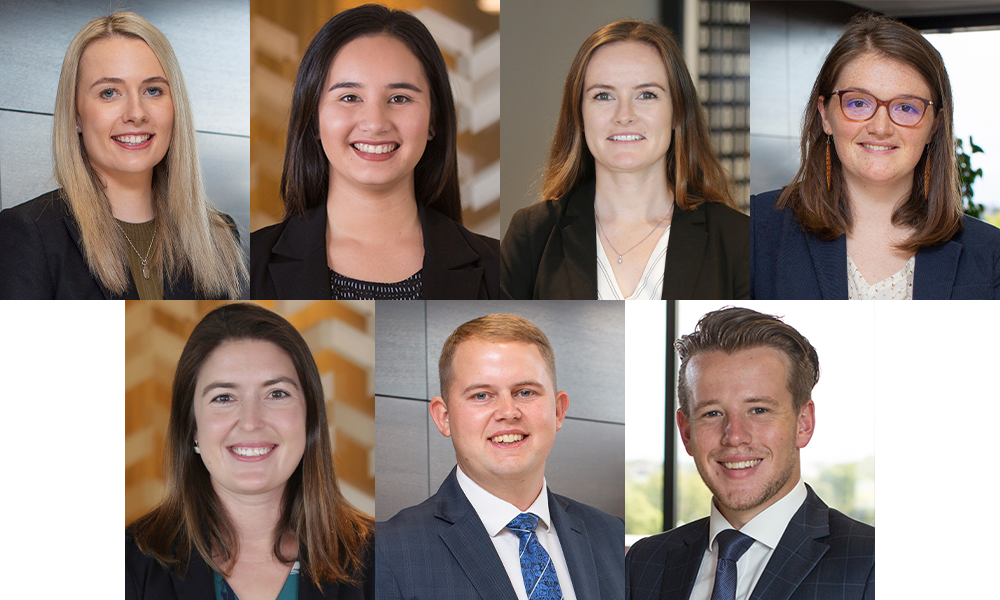 Seven solicitors have risen to the associate position at Wynn Williams.
The promotions bolster several of the firm's practice areas, including insurance, employment and dispute resolution.
"Supporting our people to progress is at the very heart of our firm values. I congratulate all of our new associates and look forward to continuing to support them in achieving their goals," national managing partner Philip Maw said.
The new associates are Kathryn Evans, Emily Ferguson, Sarah Harris, Katja Heesterman, Rosie Judd, Matt Rhodes and Jack Stringer.
Evans practises with the dispute resolution team, focusing on employment relations. She has advised on restructuring, disciplinary processes, restraint of trade and negotiated exits.
She is knowledgeable on health and safety matters and employer obligations under the Health and Safety at Work Act 2015. She has also tackled general civil litigation matters such as debt recovery.
Also part of the dispute resolution group since late last year, Ferguson concentrates on insurance-related civil and commercial litigation and has a special interest in maritime law. She has assisted clients on matters involving material damage cover and subrogated recoveries, and has also defended professional indemnity claims.
A member of Wynn Williams' insurance team, Harris concentrates on professional indemnity, particularly matters related to real estate agents and solicitors, property claims and subrogated recoveries. She has also handled statutory and general liability claims, and was once seconded as a claims examiner to an insurance company.
Heesterman is part of the dispute resolution group, and concentrates on employment issues. She has guided employers in relation to obligations and compliance under the Holidays Act 2003.
She has reviewed and drafted agreements, and has helped with disciplinary processes and restructures. She has filed and responded to personal grievances and health and safety matters.
Judd practises with Wynn Williams' dispute resolution team, working on employment matters. She also has experience with public law litigation.
Rhodes has advised on all aspects of civil litigation, especially commercial litigation, insolvency and contentious trusts and estate disputes. He focuses on sports law, working with athletes and sporting organisations and serving as a panel lawyer for the Sports Tribunal.
Stringer works with the dispute resolution group, concentrating on civil and commercial litigation involving contract, companies, trusts, insolvency, and claims in negligence. He has acted for clients before the High Court, District Court and several tribunals.
The new associates operated from the firm's Auckland and Christchurch offices.