Richard Hern highlights the intersection between history and insurance law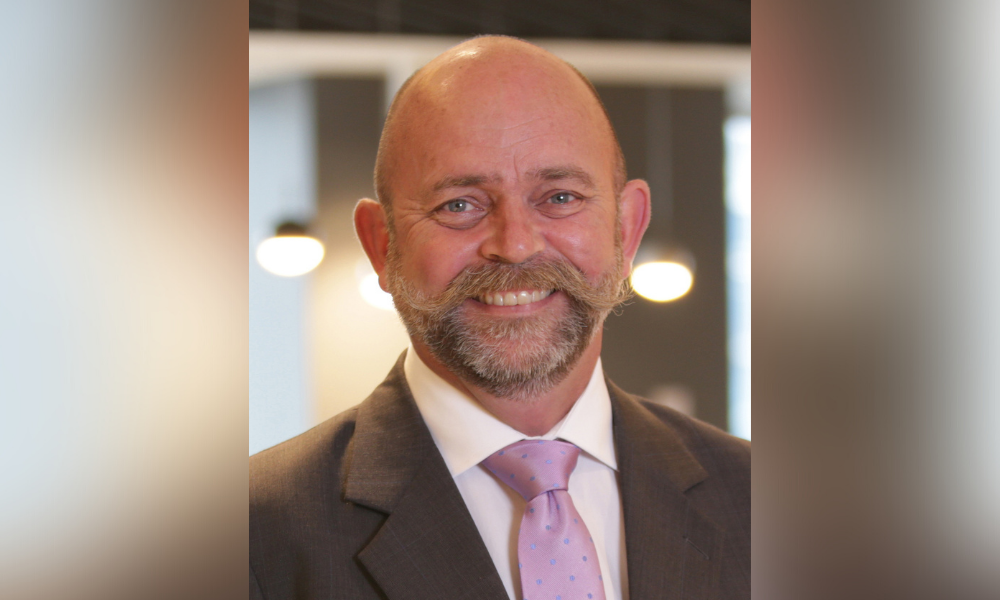 For Richard Hern, insurance law has provided a unique opportunity to combine a legal career with his passion for history.
From the first documented insurance fraud case, which Hern describes as the genesis of the anti-slavery movement in Britain, to a case involving an elderly client who worked as a code breaker in the Second World War, Hern has been inspired by the intersection between historical events and the law.
As a consultant at Wynn Williams, Hern takes a rational and compassionate approach to his work. He believes that, although people make mistakes, an adversarial approach is not always the most effective means of addressing consequences.
In this interview, Hern explains the importance of accommodating flexible working arrangements, adapting to innovative legal technology and paying greater attention to the need for diversity in the profession.
What made you choose a career in law, and what's your favourite part of the job?
I am a lawyer by trade but a historian by passion. If it were a perfect world, I would probably be a historian. But I came of age in the 1980s when programs like L.A. Law and Rumpole of the Bailey were on. It seemed to me that my passion for history could probably be tempered with making a reasonable income by going into law.
There are aspects of law where I get to use many of the things that I like about history, particularly in the kind of litigation I'm involved in. Insurance is the lubricant by which commerce operates. It's had an enormous impact on the way western civilisation and the commercial world have evolved. An excellent example is the first recorded insurance fraud case, which involved a shipment of slaves from Africa to the Caribbean. That case was appalling, and it was an insurance case. It was the genesis of the anti-slavery movement in Britain. So it's these unexpected corners of the law that allow me to indulge both my interests.
What is the most memorable case you've taken on/been involved in?
There is one case, in particular, that I dealt with 20 years ago. It was a professional indemnity case involving a solicitor who went above and beyond what was required for an elderly client who had lived an amazing life. The client had worked at Bletchley Park during the Second World War as a code breaker – she was a concert pianist who was caught in Poland but had managed to escape. In the 1950s, she inherited a great deal of money from a distant relative who had made a fortune in the Klondike Gold Rush.
The client and her husband emigrated to New Zealand in the early 1960s, and in the 1980s, a long-lost niece that the client was unaware of came on the scene. It would be fair to say that the niece attempted to manipulate the client in order to be the sole inheritor of her estate. It degenerated to the point where it was almost elder abuse, and, at one point, the elderly lady was kidnapped and taken to Australia.
The solicitor tracked her down, travelled to Australia and effectively rescued her. It's a very long story, but one where we ultimately vindicated the solicitor completely. It's one that stuck in my mind when it comes to a general practitioner going above and beyond the call of duty to help a client and then finding themselves in an awful situation. I have a huge amount of respect for what the lawyer did – he saved the client from a pretty awful situation.
What's going on at the firm? Are there any new programs and initiatives that you're particularly interested in?
The zero-carbon footprint has recently been introduced, and it's heartening to see that there has been so much buy-in by everyone with regards to creating a zero-carbon footprint. There is also a much greater emphasis on diversity. By diversity, I mean ensuring that, as far as we can, our firm reflects the society we're living in. I find that very encouraging, particularly in Auckland, which is such a multicultural city.
What tech-related initiatives adopted by the firm, if any, are you most excited about?
I think there's an effort to really try to accommodate people working remotely and recognise that moving forward, far more people will probably be working in more flexible arrangements than has been in the past. It's always been there, but the current pandemic has made it virtually a necessity.
The reality is that you don't need to be in the office five days a week, 9 to 5.
What's the biggest lesson you learned in the past year, and what advice can you give fellow lawyers about it?
From a professional indemnity perspective, there has been a significant increase in the number of claims. I think that will continue because of the uncertainty created by COVID-19 and the fact that we're in uncharted territory. In my view, the most important thing is measured and rational compassion. By that, I mean realising that most people are trying to do the best they can, and sometimes people make mistakes. It's important that they face the consequences but that they're dealt with in the most effective and painless fashion possible. That does not necessarily mean that an adversarial approach is taken.
What should the profession and law firms focus more on?
I think the reality is that there is probably not enough cognisance of the impact of AI and things like Blockchain. I think AI and Blockchain are still in their early stages, but are going to be massive game-changers. We don't know how they will pan out yet, but I think there's a recognition, particularly by some of the more tech-savvy firms, that these things are going to change the landscape. I think there's a presumption that something like Blockchain will only affect transactional work, but there are AI programs that can be used in litigation. That technology will improve exponentially. I think there is a real need to adapt to using that technology.
What are the challenges you expect in your practice, and in the business of law in general, going forward? What challenges are particularly pressing in the country's legal industry?
I think the first challenge is AI. The second is that we need greater attention paid to diversity, recognised right through the profession. Business now is quite cosmopolitan and so international, and it's really important to engage and rejoice in that. When you have people from different backgrounds sitting around the boardroom table, you get completely different perspectives. It's critical to have the nimbleness to deal with that.
What are you looking forward to the most in the coming year?
Probably Christmas! I would also say getting back into the office more easily. And hopefully, when the pandemic is under control, we can start thinking about travelling internationally again. Two years ago, I visited Wyoming, Montana, Colorado and Arizona. My wife and I, are both very keen horse people, and we fell in love with the West and its culture. We are very keen to get back to that part of the world.