The new partners stepped into their roles earlier this month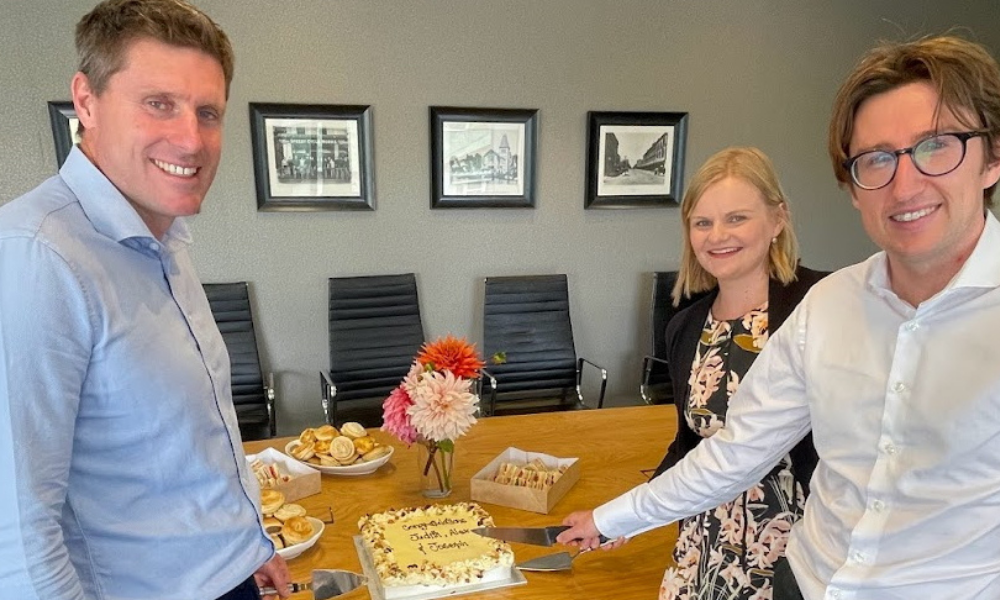 Parry Field Lawyers has promoted senior associates Judith Bullin, Joseph Morris and Alex Summerlee to the partnership.
The elevation of Bullin, a mother of two, in particular highlights the firm's support of working parents.
"The partners have continued to invest in me despite being on maternity leave several times. As I've returned to work and had to juggle being a mother and having a career, they've cared for me and my family," Bullin explained. "I feel a huge sense of responsibility to our clients and our teams and hope, along with the other partners, that I can steward and lead this firm and its people well."
She specialises in leasing, property purchase, building contracts, asset structuring, conveyancing and due diligence investigations, particularly in relation to subdivisions and developments. She began her tenure with Parry Field in 2014.
Meanwhile, Morris leads the firm's Hokitika branch, advising on matters involving commercial property and conveyancing, farm sales and purchases, succession planning and asset protection. His practice also includes civil litigation, family law and dispute resolution.
Summerlee focuses on civil litigation and dispute resolution. He concentrates on disputes involving insurance, construction, insolvency, commercial leases, trusts and estates, and family law.
He has acted for clients in arbitrations and has appeared in tribunals and all levels of court in New Zealand.
"How this firm is carried does not just affect our staff and clients; that in turn also impacts each of our families and each of our communities – as new partners we will now have a part in ensuring that Parry Field continues to deliver excellent legal representation, and continues to play its part in our community," Summerlee said.
The new partners stepped into their roles on 1 April.