Jason Zwi believes that there are "real retention problems" in the NZ legal market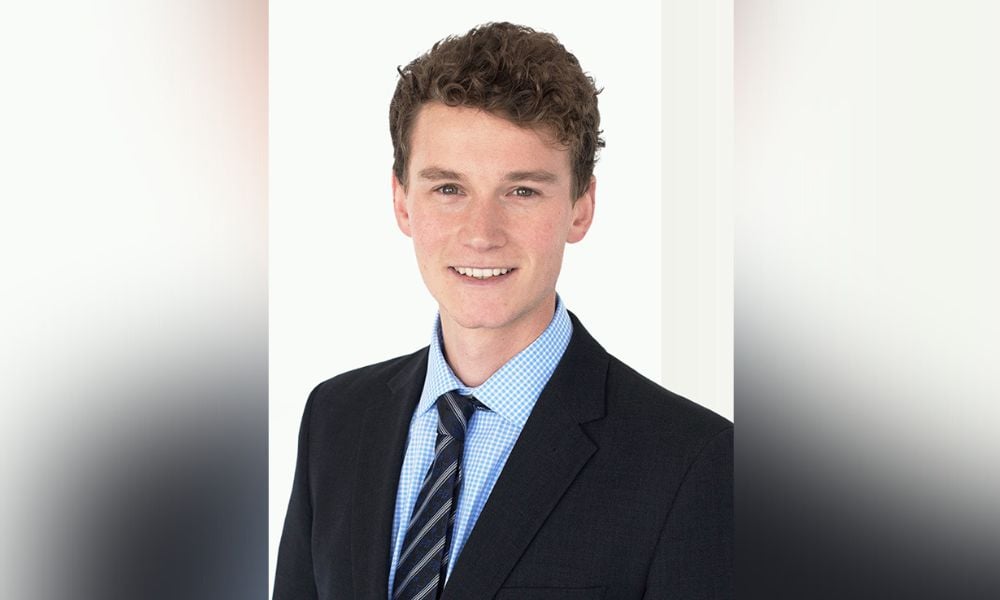 For litigation specialist Jason Zwi, the New Zealand legal market's shortage of solicitors is becoming a significant issue for the profession, and thus, firms need to take note of what it is young lawyers want from a legal career in the country.
Zwi, who was recently listed among NZ Lawyer's Rising Stars for 2022, believes that what young solicitors want is good treatment, fair pay and work that keeps their interest. Moreover, they want to see that senior lawyers are human too.
In this interview, the Morrison Mallett senior associate talks having benefited from effective mentorship in his career, the perks of working with a boutique firm, and how a creative settlement can end up being better than a court decision.
What made you choose a career in law, and what's your favourite part of the job?
My favourite part of the job is constantly learning. Whether it's new developments in the law, getting to know a client and their business, or briefing expert witnesses for trial, there are consistent opportunities to learn more. This naturally means there is a decent amount of variety day to day, which is something we shouldn't take for granted compared to some other careers.
I studied and then worked in law because I wanted to learn more about the machinery underpinning our society. It always appealed that this is a career that values, and requires, looking at issues from different angles.
What is going on at the organisation? Are there any new programs and initiatives that you're particularly interested in?
Morrison Mallett is a boutique firm, and our small size allows us to be adaptive without necessarily requiring formal programmes and initiatives. Our systems are entirely cloud based, so transitioning between home and the office has been seamless. I think we did really well throughout the various lockdowns over the last few years, but I'm excited to start seeing everyone in person more regularly as we emerge from the pandemic.
What tech-related initiatives adopted by the organisation, if any, are you most excited about?
I've been surprised and impressed at how well the courts operated using VMR during the various shutdowns. We have an excellent set-up in one of our meeting rooms that allows senior and junior counsel to appear together. We have recently used this for hearings in the Court of Appeal in Wellington and High Court in Christchurch – much more convenient and carbon-friendly than flying down from Auckland.
Although there is no substitute to appearing in person for some hearings, I'm excited at the enthusiasm with which the profession has taken up remote appearances and remote work.
What has been your proudest accomplishment in the last year or so?
My proudest recent achievement was working with an opposing counsel to devise a creative settlement solution that was better for both parties (who were extremely entrenched) than what the court could have awarded either of them.
In the last year, I also had the opportunity to cross-examine an expert accountant for a day and a half during a complex commercial arbitration – and the evidence of that expert was ultimately rejected. It was a real challenge, but I was fortunate to have had the time to thoroughly prepare.
Or what's the biggest lesson you learned in the past year and what advice can you give fellow lawyers about it?
Working through the pandemic has really emphasised to me the importance of picking up the phone and speaking to other lawyers. We are lucky to work in a profession where the vast majority of our colleagues are approachable, constructive and friendly.
What should the profession focus more on?
It seems every other issue of the Capital Letter is about the labour shortage of solicitors! There appear to be real retention problems keeping young solicitors both in private practice and in the country.
Obviously competing with overseas remuneration is challenging in the New Zealand legal market, but perhaps private practice could learn from other industries regarding things like work culture and flexibility. I cannot speak for everyone, but my impression is that the priority for young lawyers is to be treated well, paid fairly and do interesting work. They also want to be able to look up to their supervising partners and see not only competent lawyers, but well-balanced and interesting human beings.
I have been very lucky to have had excellent role models and mentorship throughout my career, but this does not seem to happen for everybody.
What are the challenges you expect in your practice, and in the business of law in general, going forward? What challenges are particularly pressing in the country's legal industry?
Access to justice and the cost of litigation generally is a real challenge for the legal industry. It concerns me when I hear of good claims not pursued (or bad claims not vigorously defended against) solely due to funding issues.
What are you looking forward to the most in the coming year?
A (hopeful) return to normality! I really enjoy the fact that so much of the Auckland profession is clustered on and around Shortland Street. I miss the chance encounters with colleagues in the street and the social aspects of the profession.