Jump to winners | Jump to methodology
Celebrating talent and commitment
When 2021 came around, there was anticipation that the world might finally be returning to normal. Vaccines were being rolled out, and New Zealand seemed to be in a strong position to overcome the pandemic altogether as restrictions were largely loosened.
However, as the year went on, the COVID-19 Delta variant surfaced, driving the country back under lockdown. Court protocols shifted once more to accommodate the coronavirus resurgence, and law firms reinstated remote operations.
"Living with COVID-19 over the last two years, and fluctuating in and out of various lockdowns, has required us to all constantly change our approaches"
Tom Pasley, special counsel, Fee Langstone
Vaccination also became a controversial legal issue as the government began imposing mandates on workforces in late 2021. Some cases reached the High Court and the Supreme Court; more challenges are expected in 2022, particularly with the onset of the Omicron variant and the accelerated rollout of vaccination to various age groups.
Both private practitioners and in-house lawyers had to step up to deal with the novel concerns being faced by clients and by their organisations. It was a time for young lawyers to show what they could do.
Dealing with lockdown limits
"Living with COVID-19 over the last two years, and fluctuating in and out of various lockdowns, has required us to all constantly change our approaches to how we live and do things, and the legal industry is no different," says Rising Star Tom Pasley, a special counsel at Fee Langstone.
With many lawyers spending much of 2021 operating from home, setting clear boundaries between work and personal life continued to be a challenge.
"Both my wife and I are lawyers, and when we were both having to work from home, half of our dining table was a remote workstation for around four months," Pasley explains. "I think a lot of lawyers found that after a long period working from home, the work-life balance equation felt heavily skewed towards work."
He adds that the remote setup made it difficult for young lawyers to be mentored. Nonetheless, he has high hopes for 2022.
"We don't know what is to come with COVID-19, but with high vaccination rates and the experience gained over the last two years, the outlook is good. I am hoping we are able to have more in-person dealings," Pasley says.
For Rising Star Tina Liu, a senior associate at Tompkins Wake, the main challenges she faced also centred on lockdown limitations, namely, the "new ways of communicating with clients, working together as a firm remotely and helping build new protections for clients to ensure business continuity".
"The pandemic has really brought to the fore the importance of being pragmatic. These challenges are very likely to continue this year with the disruptions expected from Omicron but the legal industry has the benefit of about two years of experience dealing with these challenges," Liu explains.
She points out that that the legal industry has been "pretty agile" for the most part.
"[The industry] can adapt fairly quickly to change. The shift to operating remotely when the pandemic first hit New Zealand was fairly smooth, allowing for continuity of services regardless of what the 'COVID-19 situation' is in New Zealand," Liu says. "The legal industry has also benefited from the fact that the New Zealand economy and our local and offshore clients have remained resilient and active throughout the pandemic."
"Challenges are very likely to continue this year with the disruptions expected from Omicron, but the legal industry has the benefit of about two years of experience"
Tina Liu, senior associate, Tompkins Wake

Facilitating in-house legal evolution
In-house legal teams have also innovated quickly to maintain their connections with both internal and external stakeholders "despite being in a state of constant flux over the past three years," says Rising Star Nicolette Luke, associate general counsel at Cigna Life Insurance New Zealand.
"Managing expectations with internal and external stakeholders has become more important, and the lack of face-to-face contact has reinforced the increased relevance of communicating effectively and transparently to ensure our advice and approach remains well aligned with the business' strategic priorities," she explains.
"The increased use of digital tools has made a significant difference to the legal industry in this area – technological advances, such as Zoom/WebEx meetings, virtual conferences and facilitating virtual legal clinics/training sessions have provided us with new ways to ensure we are still able to form meaningful interpersonal connections with clients and suppliers within the legal industry and beyond."
The in-house legal space has been significantly changed by the onset of the pandemic, and the roles of in-house lawyers have continued to evolve throughout the past year.
"With the COVID-19 pandemic continuing to act as a catalyst for change across the business, lawyers have been able to provide support by demonstrating their value as problem solvers and strategic advisors – reinforcing the idea that the role of a modern in-house lawyer has shifted from being a strict legal adviser to being a strategic business partner," Serko Limited legal counsel and Rising Star Shelley Herbert says.
Speaking from her experience working in the technology and corporate travel sectors, Herbert described the past year as "a year of rapid change and growth which saw the business adopt new ways of working that required broad support from the in-house legal team, spanning both legal and commercial considerations on a global scale".
"The reality of continuing to deal with the ongoing COVID-19 pandemic also meant that the business needed contractual flexibility as it adapted to its customers' needs and an appropriate tolerance of risk to enable an agile response to new market demands," Herbert said. "These factors brought with them the challenge to provide advice and pragmatic solutions at pace that focused on meeting commercial objectives while appropriately managing uncertainty and balancing risk."
She expects these novel ways of working to stick around with in-house lawyers playing increasingly valuable roles in helping an organisation to meet its objectives and weather change.
"The tight talent market that we saw in 2021 will likely continue and there will be a continued need for in-house lawyers to work strategically"
Shelley Herbert, legal counsel, Serko Limited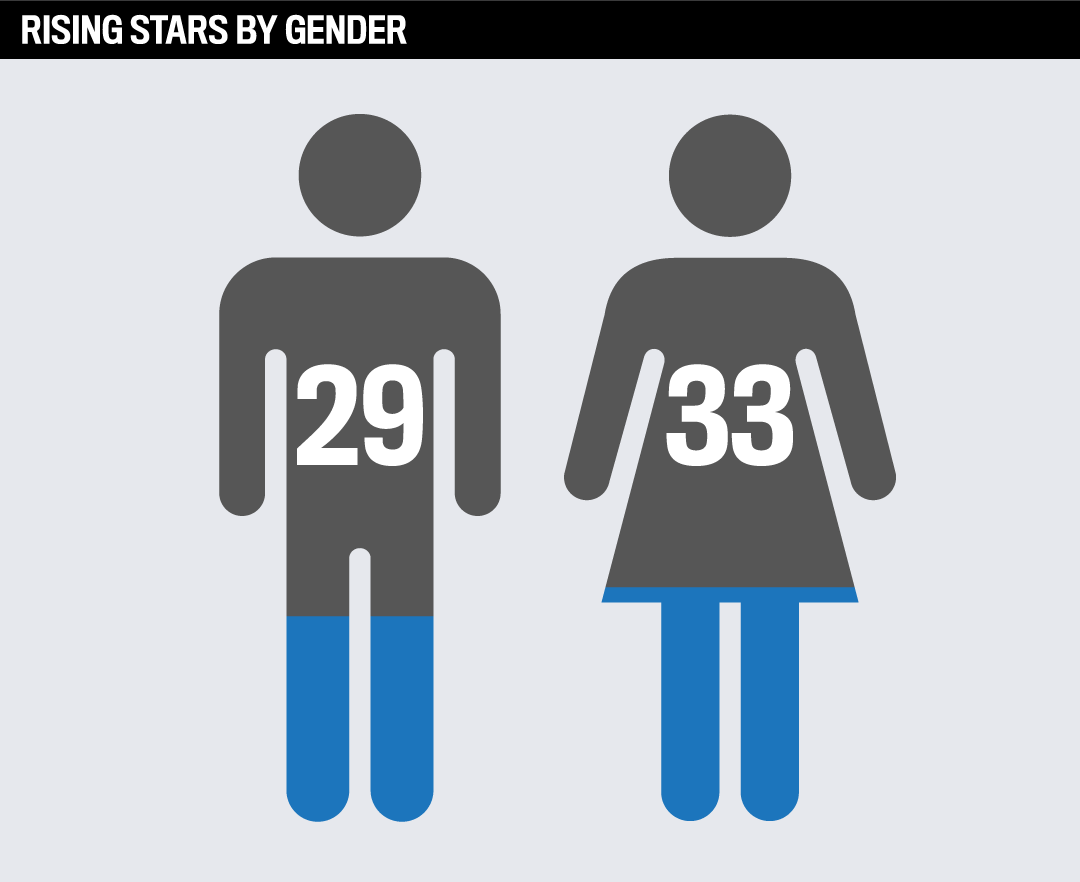 On to a strong year
Herbert continues to expect significant developments in the in-house legal space in 2022.
"[This year] is looking positive for the in-house legal market as increased demand is set to continue. This means that the tight talent market that we saw in 2021 will likely continue and there will be a continued need for in-house lawyers to work strategically with broad knowledge capable of being applied pragmatically," she says.
Herbert highlights the current digital transformation happening at Serko, which has involved automating a number of template agreements. Data protection and ESG will also become a crucial area of focus for in-house lawyers, she adds.
"I expect 2022 will bring an inevitable and important focus on data protection as global laws continue to increase compliance standards and businesses increase their investment and sophistication within this area, as well as a growing focus on embracing ESG considerations, and the need for in-house legal teams to contribute to strategic business initiatives as a broader commercial function that drives value for the business," she explains.
Meanwhile, the strength of the commercial sector in recent years has given Liu confidence in the future of this sector, even as she anticipates new challenges in the form of "new disruptive technology" or changing practices that are "potentially related to the influx of new people, practices and products that have been on hold for, or developed during, the last few years".
The pandemic is not over yet, but it has not dampened the progress of young legal talent in New Zealand. In fact, many have used the circumstances to push themselves to even greater heights.
Alana Lathrope


Wotton + Kearney

Alastair Holland
Duncan Cotterill
Alex Bond
Bell Gully
Alysha Hinton


Duncan Cotterill

Andrew Kirk
Simpson Grierson
Beatrix H Woodhouse


John Miller Law

Brooke White


Calder Stewart

Charles Henley


Wotton + Kearney

Charlotte Moll


Warren and Mahoney

Chris Harker


Mayne Wetherell

Courtney Dick


Biztech Lawyers

Edward Eisdell-Moore
DLA Piper
Elizabeth Ogle
Webb Henderson
Emma Biggs


Spark New Zealand

Emma Manohar


DLA Piper

Fiona Dalziel


Tompkins Wake

Gabby Smith


Bell Gully

Georgia Angus


Morris Legal

Hamish McQueen


Gilbert Walker

Hilary Anderson


Cooney Lees Morgan

Isaac Manase
Russell McVeagh
Jason Zwi


Morrison Mallett

Jemimah Giblett


Sharesies

Jordan Levesque


Westpac Bank New Zealand

Joy Wang
Dentons Kensington Swan
Julia Leenoh
K3 Legal
Julie Ding


K3 Legal

Kate Wills


Wotton + Kearney

Kieron Creagh


EY Law

Lauren Rapley


Russell McVeagh

Matthew Consedine


Russell McVeagh

Megan Roberts


Webb Henderson

Meredith Karlsen


Wotton + Kearney

Morgan Brady


Tompkins Wake

Nathan Watt


OceanaGold

Nick Frith
MinterEllisonRuddWatts
Peter Fernando


Duncan Cotterill

Philip Ascroft
Chapman Tripp
Raymond Scott


Simpson Grierson

Samuel Moore


Wolfe Street Chambers

Sivan Nathan


Perpetual Guardian Group

Shelley Herbert


Serko

Stephanie de Groot


MinterEllisonRuddWatts

Stephen Drysdale


ZURU

Sujeong (Susan) Hur


GMP Pharmaceuticals

Tina Liu


Tompkins Wake

Thomas Huthwaite
AJ Park
Wade Pearson


Gallaway Cook Allan

Wi Pere Mita


Laidlaw Consultants

Zac Kedgley-Foot


Bell Gully

Zoe Brentnall


Gilbert Walker
Nominees needed to be 35 or under as of 31 January. They had to have committed to a career in the legal profession and shown a clear passion for the industry. The NZ Lawyer team also required nominees to cite their current position, responsibilities and key achievement over the past 12 months.
The team considered recommendations from managers and senior industry professionals in the review process conducted after the nominations period. After considering all aspects of the many submissions received, 62 emerged as the brightest young stars of the batch.