The deal formally commenced in April following the launch of Fonterra's strategy to 2030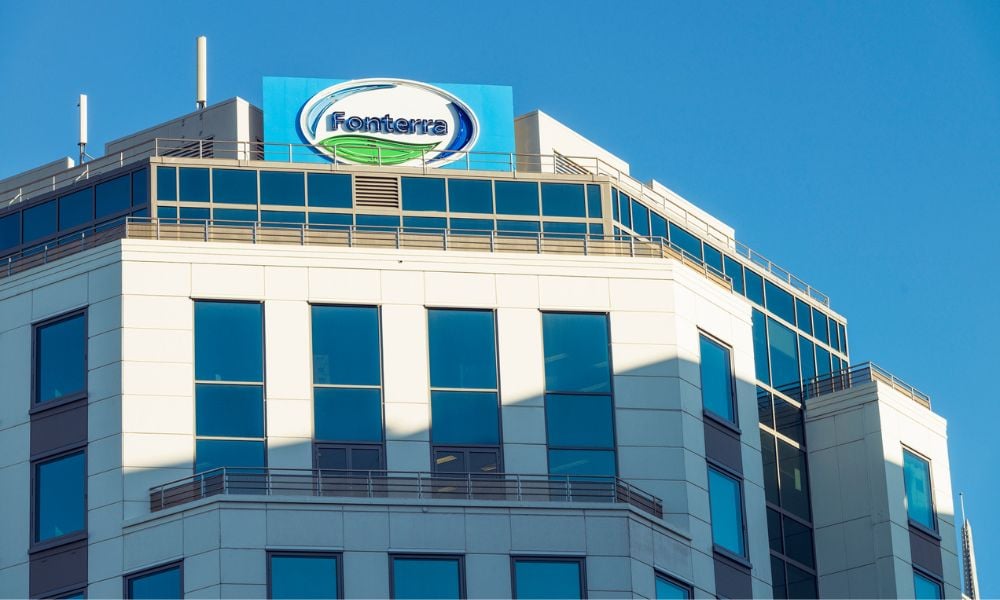 MinterEllisonRuddWatts has advised New Zealand dairy exporter Fonterra on the sale of its Chilean dairy brand Soprole to Peru-based firm Gloria Foods for $1.055bn.
Fonterra CEO Miles Hurrell confirmed that the deal formally commenced in April following the launch of the company's strategy to 2030, a key pillar of which is to focus on New Zealand milk.
"Soprole is a very good business but does not rely on New Zealand milk or expertise. We are now at the end of the divestment process and have agreed to sell Soprole to Gloria Foods," Fonterra CEO Hurrell said. "Fonterra has a long history in Chile and is pleased to have reached agreement with Gloria Foods, which also has a proud dairy history in South America."
The divestment comprises the sale of shares in a Fonterra owned holding company. According to Fonterra, all the proceeds it will receive at completion from the sale of shares will be subject to relevant adjustments, including capital gains tax, working capital and net debt adjustments at closing, foreign exchange hedging costs, and other transaction related costs.
"Fonterra is delighted to pass on the Soprole business to a committed new owner with a strong regional focus on growth," Hurrell said. "Soprole's success over many years and its market-leading position across a number of dairy categories in Chile has been built on the dedicated focus of Soprole's management team and staff and the support of its supplying farmers."
The deal is still subject to several conditions, including regulatory approvals and a public tender offer process in Chile for the outstanding shares in Soprole not already owned by Fonterra. Satisfaction of the conditions is expected to take approximately six months.
Partner Isaac Stewart led the MinterEllisonRuddWatts deal team on the transaction. He was assisted by partners Christopher Young and Andrew Ryan and senior associates Tayla Johnston and Phillip Chrisp.
"This is a significant deal for Fonterra, and we are delighted to assist the company in implementing this strategic initiative," Stewart said. "It was fantastic to work alongside Fonterra's global legal team and the rest of the deal team, who all worked tirelessly in delivering this excellent outcome."