Bede Maher talks collaborative environments and the impact of Overseas Investment Act changes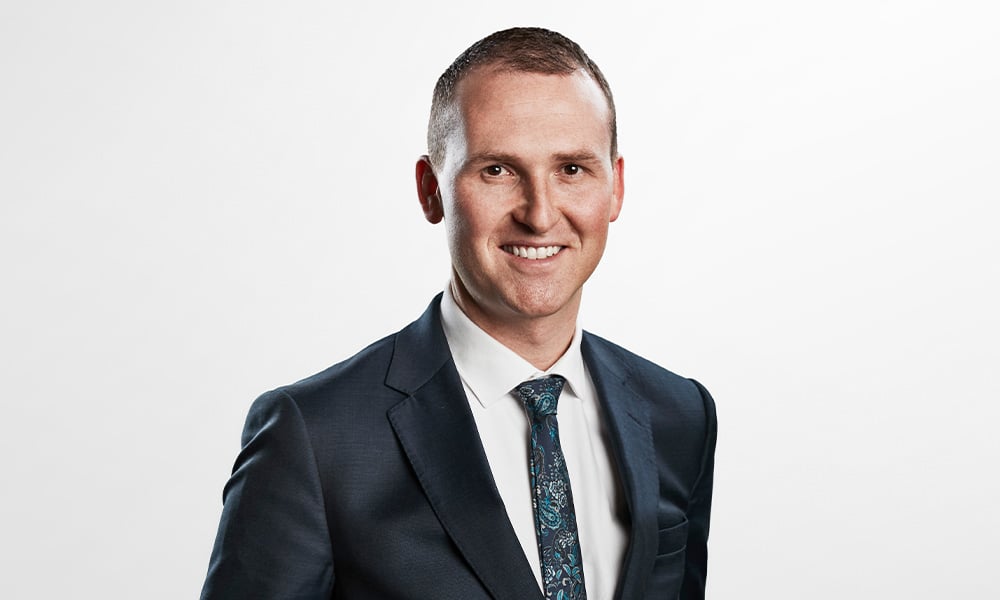 Making partner is an achievement that has been a long time coming for Bede Maher, the corporate advisory star who first joined Anderson Lloyd in 2014.
"It is incredibly exciting to have achieved this milestone, having worked towards it for a number of years now," he says. "I am excited to be a part of influencing the culture and direction of our firm (and the wider legal industry) at a time when there are a number of challenges ahead."
Over the course of his career, Maher has advised a wide range of domestic and international clients on significant equity investments and M&A transactions.
"There has been a large amount of activity in the M&A space in the last 18 months. We have assisted our clients with transactions in a range of different sectors including forestry, food, energy and farming," he shares.
Maher also advises clients on applications for consent under the Overseas Investment Act 2005 – a piece of legislation that is presently spicing up his practice.
"We have been providing a lot of advice in relation to the Overseas Investment Act recently. This is in part due to the significant legislative change in this area over the last couple of years but also because New Zealand remains an attractive target for offshore investors," he explains.
Outside of the interesting transactions he gets to be a part of, the collaborative culture at Anderson Lloyd keeps Maher excited to work.
"I feel very fortunate to be welcomed into partnership that is genuinely collaborative. Working with smart people and being part of a great culture makes it easy to come to work," he says.
In his seven years with Anderson Lloyd, Maher has seen many changes at the firm, including a rebrand, the launch of the firm's Auckland office and a greater focus on diversity.
"We are now at 26 partners, so there has been significant growth from the 18 partners when I started," he shares. "42% of our partners are female and now over 25% of our partners are under 40 – this will no doubt result in real change as time goes on."
The firm has also accelerated its adoption of tech, and its move towards embracing flexibility has kicked into high gear with the onset of the COVID-19 pandemic.
"We have adopted a new practice management system, and we have been exploring the opportunities (and challenges) that are presented by automation in our industry," Maher explains.
The pandemic initially posed a problem for the firm as it had just transitioned to a bigger space in Auckland, and "the timing couldn't have felt worse," he shares. However, "the workflow has been strong and (thanks to New Zealand's continued fortune) we have grown into the new space."
With more of his colleagues working from home, the dynamic in the workplace has obviously changed, he says. However, being together in-person remains important.
"On the whole, we find that most of us enjoy being in the office and having that face-to-face interaction," Maher explains.
As a father of soon-to-be-three, Maher is looking forward to embracing "the autonomy and increased responsibility as I continue to grow my practice over the coming years."
He expects many of the challenges being faced by the New Zealand legal profession, including workforce digitalisation and reshaping, disruption from online providers, access to skilled lawyers and the entrance of global firms into the markets, to continue, but he sees Anderson Lloyd as being up to the task.
"The firm is well placed. We invest in the future and focus on the things that will make us sustainable (especially our culture)," Maher says.