Charlotte Houghton talks how taking parental leave doesn't have to come at the cost of one's career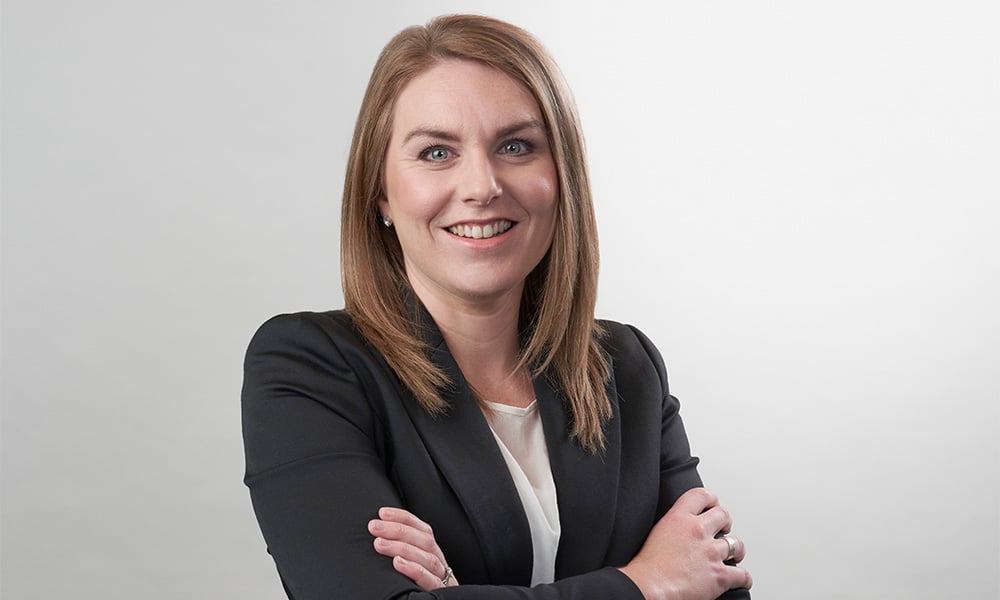 Anderson Lloyd has recently expanded its leadership with the addition of Charlotte Houghton as a partner following a year of parental leave for the litigator.
This marks the second time Houghton has been promoted shortly after returning from parental leave – in 2018, the firm announced her elevation from associate to senior associate on the day she returned to the office following the birth of her first child.
"I'd like to think that being promoted off the back of parental leave twice says a bit about me as a person and as a practitioner, but I know that it says a lot about the firm that I am a part of and our culture – and I'm really proud to be a part of it," Houghton says.
Houghton works four days a week. Her part-time partnership arrangement following her election to the role in March is not a novel one – something she says highlights Anderson Lloyd's support of lawyers who are raising families.
"It definitely wasn't difficult to settle on such an arrangement – I don't recall even having to raise it, it was just assumed that I would continue working four day a week as I had been before I went on parental leave the second time," Houghton explains. "Anderson Lloyd has always been very supportive of lawyers who are parents and I am not the first or only example of lawyers being promoted to senior positions while on parental leave."
Stepping into a leadership role following a long break from the office was a challenge, but Houghton credited her fellow partners for lending their support. And where some lawyers struggled with isolation during the COVID-19 lockdowns, Houghton found herself forging deeper connections with her team and with the firm as a whole due to Anderson Lloyd's preparedness for flexible working and agility.
"I got to Zoom into meetings and be a part of discussions that I may otherwise have missed being on parental leave," she shares. "I think that the key to the success of part-time arrangements is for everyone party to the arrangement to be flexible – both employees and employers."
As a litigator, Houghton focuses on personal and corporate insolvency, debt recovery, and security enforcement. She also handles disputes between directors, shareholders and trustees, as well as construction disputes.
She has also appeared before the Supreme Court in what she says is her "absolute career highlight to date" – a landmark insolvency case involving the section 296 defence to voidable transactions under the Companies Act 1993 (Allied Concrete Limited v Meltzer [2015] NZSC 7).
"Witnessing lawyers advocating at that level is incredible to watch and be a part of, and having an impact on the development of the law was amazing, especially in the insolvency space –which is one of the main focuses of my practice," Houghton says.
One of her favourite things about specialising in litigation aside from the strong client relationships is the ability to become an expert in a variety of industries, she shares.
"When you are working on a large case which spans months and years, you often get to dive down into the detail of industries other than the law – for example, in my time I have learnt a lot about farming, mining, construction and so many other things that I wouldn't otherwise know about," Houghton says.
Houghton's success in her field while also being able to enjoy time to raise her children highlights the progress being made in the perception of women's ability to balance a family with a burgeoning career, particularly in the law. Thus, she encourages up-and-coming female lawyers to not be afraid to take their full parental leave entitlements.
"When I was starting off in the law, I assumed from what I was observing that when I had children, it would have a negative impact on my career in the sense that it would at least stall or slow my progression to partnership," she explains. "But the reality, for me, is that I don't think it has impacted my career at all."