The firm also promotes five lawyers to senior associates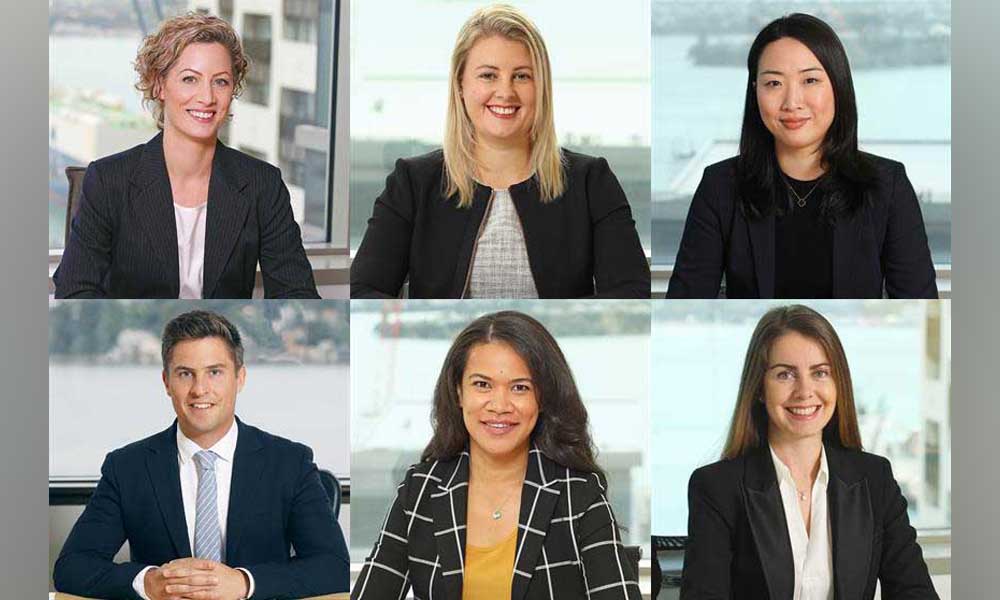 Financial services expert Katie Dow has been elevated to the position of special counsel at Bell Gully.
Dow focuses on managed funds and financial services law. She has helped clients navigate the implications of the Financial Markets Conduct Act for managed investment schemes, and has provided advice on matters involving compliance with financial adviser law.
She has also assisted insurers on regulatory requirements and policy documentation issues, and has handled corporate transactions involving the financial services sector. Moreover, she has completed secondments with three leading managed funds businesses.
Dow has been ranked as a rising star in the field of investment funds by The Legal 500 Asia Pacific 2021.
"Katie has an outstanding track record advising on managed funds products, superannuation schemes and financial services law, including in relation to financial advice. She is a senior and well-respected adviser to the industry and we are delighted that Katie has the opportunity to further the firm's reputation in the financial services space," Bell Gully managing partner Haydn Wong said.
The firm also promoted senior solicitors Jasmine Cunard, Jan Chen, Mathew Brown, Toa Vulangi and Sarah McFetridge to senior associates.
Cunard concentrates on corporate law. She has advised on a variety of corporate advisory and commercial contracting concerns, as well as on mergers and acquisitions, takeovers, capital raisings and joint venture arrangements.
"As part of our corporate team, Jasmine has acted on many of the firm's most recent significant transactions. This includes Apax Partners LLP on its $2.56bn takeover of Trade Me – the largest takeover undertaken to date in New Zealand via scheme of arrangement," Wong said.
Chen has extensive experience in handling cases involving real estate and consents under the Overseas Investment Act 2005. She works with Bell Gully's real estate and projects team.
She has assisted clients with applications for sensitive land and/or significant business assets and retrospective consents. Her fluency in Mandarin and Cantonese has helped her to build a base of clients from Asia.
"Jan works closely with Andrew Petersen, the firm's real estate and projects department leader and chair, on the full range of property matters including acquisitions and disposals and leasing. She has particularly strong track record in relation to applications for consent under the Overseas Investment Act for offshore acquirers of land interests," Wong said.
Another newly minted senior associate from the firm's real estate and projects team, Brown has worked on matters at all stages of development and construction projects. He has structured, negotiated and drafted complex development agreements and construction contracts.
"Mathew Brown has successfully advised a number of the firm's key clients on their important construction, property and leasing matters. This has included Crown Infrastructure Partners, Wellington City Council, Tauranga City Council and Precinct Properties," Wong said.
Described by Bell Gully as "a key part" of the firm's private client group, Vulangi has advised on various commercial and family matters, as well as on tax issues by leveraging her status as a Chartered Accountant. She has guided clients on immigration, property and real estate and overseas investment regulations. She has also acted in Inland Revenue Department disputes.
She champions the development, success, and retention of female lawyers as a member of the Women at Bell Gully committee.
McFetridge's practice focuses on employment law. She has advised on contentious and non-contentious matters, and has handled cross border issues, executive remuneration arrangements, employment agreements and independent contractor agreements, among others.
She was based in London for five years, where she worked with Slaughter and May and Reed Smith.