The new special counsel work across the employment, property, finance and corporate law spaces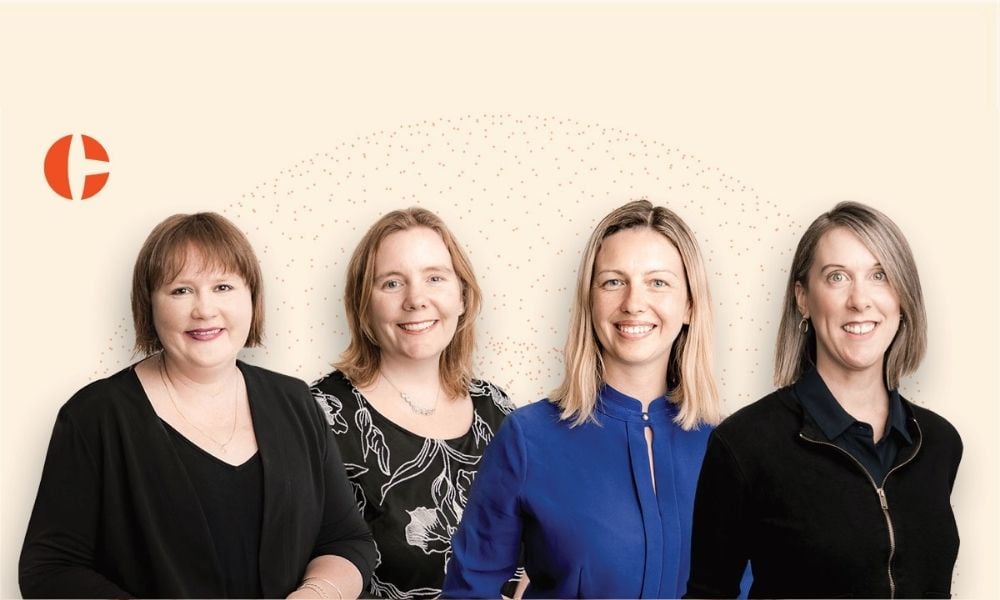 Chapman Tripp has boosted its special counsel ranks with four promotions.
Senior associates Emma Dale, Vonda Engels, Greer Fredricson and Andrea Shepherd ascend to their new positions on 1 December. All four operate from the firm's Auckland office.
"Becoming a special counsel is no mean feat. The quality, importance and prominence of the work that each of our four candidates demonstrate has proven them as a leading lawyer in their respective fields," CEP Pip England said.
Dale is an expert in matters involving KiwiSaver, UK pensions and managed funds. She is part of Chapman Tripp's financial services team, and has been with the firm for over 16 years.
She has advised on issues related to privacy, insurance, financial advice and AML/CFT. She has also been seconded to three major financial services firms.
"I look forward to strengthening the Chapman Tripp financial services team's leading position in the New Zealand market and engaging with clients across my speciality areas. This promotion also demonstrates the firm's support for my other focus of being the mother to a young and neurodiverse family," Dale told NZ Lawyer.
Engels has advised on various contentious and non-contentious employment matters, as well as health and safety concerns. She has launched independent investigations into cultural concerns and misconduct allegations on behalf of employers.
After her initial stint with Chapman Tripp in 2013, she spent three years working with Gibson, Dunn & Crutcher LLP in the UK before returning to New Zealand and to Chapman Tripp in 2018.
"I am excited about building the strength and experience in our growing employment law team and continuing to work for clients in an area of the law that I am very passionate about," Engels told NZ Lawyer. "I also hope this sets an example for my young daughter that working hard is worth it, and that whilst it is a fine balancing act right now, it is possible to work hard, be a closely involved mum and still maintain a hint of humour in the current environment!"
Fredricson focuses on corporate and commercial law, particularly complex fund structuring and the use of limited partnerships. She has guided clients on private equity, venture capital and impact investment funds.
She works with Te Waka Ture, Chapman Tripp's Māori business group, and has collaborated with charities. This year, she was named the firm's community director.
"It is an honour to be recognised as a specialist at the forefront of the dynamic venture capital, private equity and impact investment fund sector. With the continued focus on responsible investment, and the growth of impact investment, my role helping clients in the sector is incredibly fulfilling," Fredricson told NZ Lawyer. "This also dovetails into my role as community director, where I'm excited to be continuing to drive the firm's broader community strategy and activities."
Shepherd concentrates on property law, advising on developments, acquisitions, disposals, leasing and property-related insolvency matters like mortgagee and receivership sales. She is a homegrown star at Chapman Tripp, having started with the firm as a summer clerk in 2004 and remaining until 2012.
She logged a seven-year stint in London with Slaughter and May before re-joining Chapman Tripp last year. She has tackled different types of properties, including industrial, retail, offices and farms.
"I feel very honoured to be promoted to Special Counsel at Chapman Tripp. I'm really looking forward to continuing to work for great clients on exciting projects and for the opportunity to continue mentoring some of our junior lawyers," Shepherd told NZ Lawyer.
England praised the newly promoted lawyers, and said that the firm would "continue to support the growth of their long-term and successful careers here at Chapman Tripp."