The legal doctrine has long protected police from civil liability for rights violations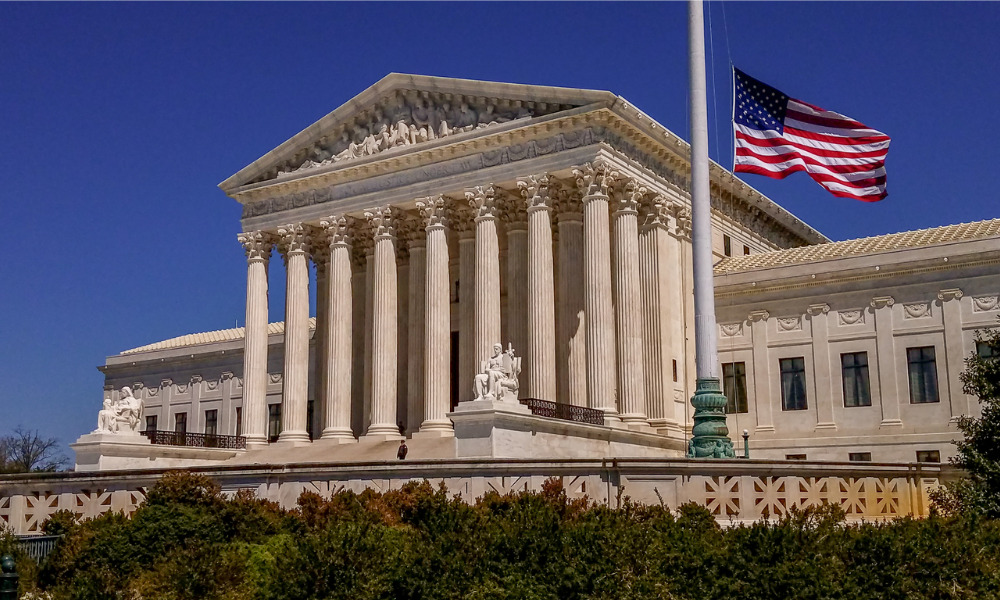 The US Supreme Court has passed on hearing several cases involving qualified immunity for law enforcement.
Politico reported that last Monday, the court had turned down at least seven cases that would have called for justices to take a closer look at the legal doctrine that has long protected the police against federal civil lawsuits. Officers under qualified immunity are shielded from civil liability under civil rights law Section 1983 unless they violate citizens' constitutional rights in "clearly established" ways involving specific legal precedents.
The doctrine has received renewed attention following the swell of anti-racism movements in the US.
Justice Clarence Thomas stated his dissent regarding the court's refusal to review a 2014 case involving Alexander Baxter, a homeless man who was bitten by a police dog in Nashville after he was caught in a burglary attempt. Baxter had sued his arresting officers for using excessive force against him, claiming that he had already surrendered when the police dog was unleashed on him.
The 6th Circuit Court of Appeals in Cincinnati, Ohio had ruled in the officers' favour in 2018, noting that they were entitled to qualified immunity, and Baxter had petitioned for certiorari. Thomas wrote that he would have granted the petition, as "our Section 1983 qualified immunity doctrine appears to stray from the statutory text."
"I have previously expressed my doubts about our qualified immunity jurisprudence," Thomas wrote. "There likely is no basis for the objective inquiry into clearly established law that our modern cases prescribe. Leading treatises from the second half of the 19th century and case law until the 1980s contain no support for this 'clearly established law' test."
Thomas said that there "also may be no justification for a one-size-fits-all, subjective immunity based on good faith."
"Nineteenth-century officials sometimes avoided liability because they exercised their discretion in good faith. But officials were not always immune from liability for their good-faith conduct," he said.
Thomas wrote a call for the Supreme Court to revisit "the approach of asking whether immunity "was 'historically accorded the relevant official' in an analogous situation 'at common law'."
"The court has continued to conduct this inquiry in absolute immunity cases, even after the sea change in qualified immunity doctrine. We should do so in qualified immunity cases as well," he said.
The American Civil Liberties Union (ACLU), which had taken up Baxter's case, also expressed its disappointment with the court's decision to deny certiorari.
"The Supreme Court's deeply disappointing decision today to punt on the critical issue of official immunity, in this time of national reckoning over police violence, places the ball squarely in Congress's court," said David Cole, legal director at ACLU. "We have seen the deadly consequences play out on the streets, and Black Americans have largely paid the price. Recent events demonstrate the urgent need for Congress to stand up for the rule of law and abolish qualified immunity—for anyone acting under colour of law—to close the loophole allowing government officials to escape accountability for violating constitutional rights."