The firm had been accused of conflicts of interest and deliberate misconduct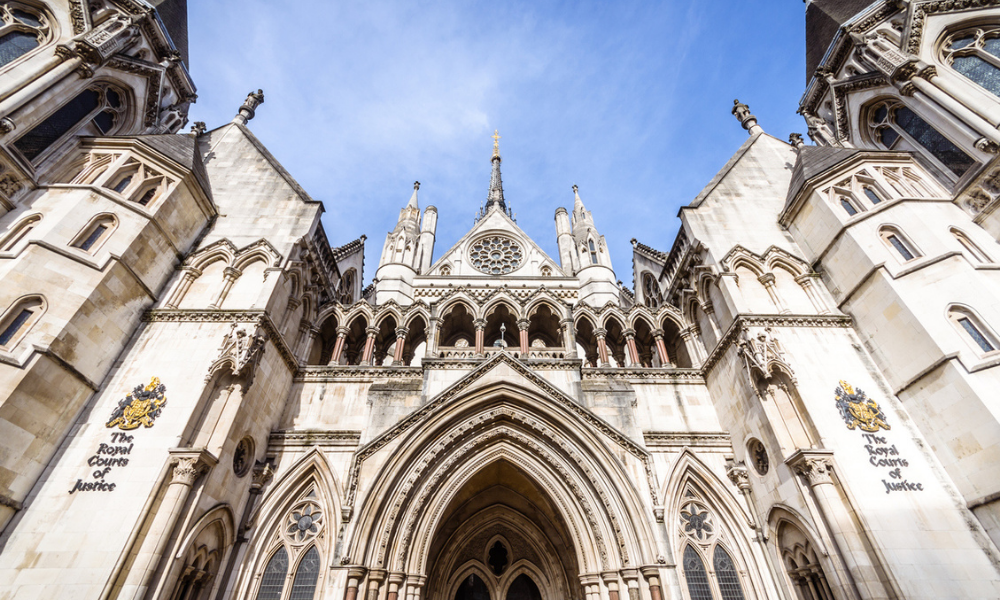 The High Court of England and Wales has sided in part with Hogan Lovells in a legal tussle that saw the firm accused of conflicts of interest and breach of duty.
The court, which was presided over by Judge Daniel Toledano QC, ruled that the firm's opponent in the suit, Vadim Shulman, had not been able to provide a "a credible basis" for saying that Hogan Lovells violated its duty to Shulman while being retained by him from October 2016 to February 2018, or that there was a conflict of interest due to the clients the firm had taken on.
Shulman had filed a suit against Hogan Lovells last year where he claimed that the firm's breach of duty while retained by him to provide advice in his suit against former PrivatBank owners Gennadiy Bogolyubov and Igor Kolomoisky resulted in Shulman's inability to claim "sums of up to US$500m." Hogan Lovells had also represented the Ukrainian PrivatBank and Victor Pinchuk in their suits against Bogolyubov and Kolomoisky.
Shulman argued that the firm had engaged in deliberate misconduct, which Toledano described as "an allegation of a very serious nature."
"Whilst it is not a claim in fraud or deceit as such, the need to have a solid evidential foundation for the allegations is undoubtedly reinforced in a case where deliberate misconduct is alleged against professionals," Toledano said in a Friday decision.
Hogan Lovells had responded to Shulman's suit with an application for summary judgment, pointing out that when the firm took on PrivatBank's case against Bogolyubov and Kolomoisky in August 2018, a question of jurisdiction had already prevented Shulman from pursuing his case against the ex-PrivatBank owners. Helen Davies QC, who represented Hogan Lovells on the instruction of Herbert Smith Freehills (HSF), argued that the "mere courting of a potential client alone is not in itself sufficient to amount to an own interest conflict."
Toledano also noted that Shulman had "not raised a credible basis for saying that, at any time prior to early April 2017 and by reason of [Hogan Lovells'] activities relating to [PrivatBank] (such as they were), [Hogan Lovells] placed itself in a position where its own interests conflicted with those of Mr Shulman or acted in such a way as to breach its duty to act in Mr Shulman's best interests."
However, the judge accepted Shulman's claim that his case might have been resolved differently had Hogan Lovells tried to obtain a freezing order against Bogolyubov and Kolomoisky on his behalf, seeing as PrivatBank had gotten such an order and Pinchuk's case had ended with a settlement.
"There are factors pointing in different directions. Since the argument is concerned with a hypothetical (what would have happened had a freezing order been obtained) it is inevitable that some element of speculation is involved. Whilst there is no doubt that the window of opportunity for settlement was short and that the attitude of [Bogolyubov and Kolomoisky] would likely have been impacted by the existence of the outstanding jurisdiction challenge, I do not consider on the material before the court at this stage that Mr Shulman's argument is fanciful. It seems to me that it has a real prospect of success and that it should be allowed to go to trial and be assessed in light of all the evidence then available," Toledano said.
Joining Davies in acting for Hogan Lovells were Michael Bolding and Jacob Rabinowitz, also on instruction from HSF. Shulman was represented by Lord Marks QC and Simon Goldstone on instruction from Pillsbury Winthrop Shaw Pittman LLP.