A University of Otago Legal Issues Centre report paints a bleak picture for some who are involved in civil disputes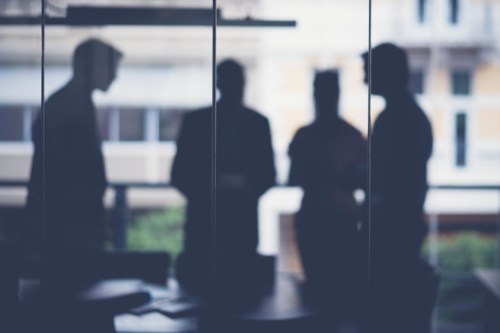 For some who are involved in civil disputes in New Zealand, a number of significant obstacles prevent getting legal assistance, according to a new study.
"The New Zealand Legal Services Mapping Project: Finding Free and Low-Cost Legal Services, Auckland and Otago Pilot Report" has created an inventory of legal services in the pilot regions to identify gaps in service provision. The report was penned by The University of Otago Legal Issue Centre's Kayla Stewart and Bridget Toy-Cronin and is part of the centre's ongoing "Civil Justice Insights Series."
Cost was seen as a major barrier to getting legal aid in civil disputes, especially given that the average hourly rate for lawyers in 2016 was $292.70. For comparison, the report noted that the median weekly earnings in 2017 were $959.
The report discusses the legal aid eligibility criteria, which is currently set at $23,326 for an individual with no dependents. Even for those who qualify, they may have difficulty finding a lawyer to work at legal aid rates, the report said.
Another barrier is because legal aid assistance is granted as a loan, which entails a user charge, interim repayments, interests, and, at times, liens.
The number of civil legal aid lawyers has also dropped 54% from 2011 to 2016, which makes finding one to work on a case even harder, the report said. There are just 150 registered providers in Auckland and 20 in Otago, with a third being inactive in civil legal aid cases at the moment.
The geographic distribution of legal aid lawyers was also identified as a barrier by the report. People outside cities and central locations have a harder time accessing a lawyer. Some specialised civil areas, such as IP, also have few lawyers who can provide assistance, the report said.
The report also said that there is a limited number of community organisations providing legal information, education, and advice to those ineligible for legal aid or who cannot overcome other barriers to accessing the services.
Where there are organisations available to help, they are constrained by limited resources. They also rarely provide representation.
The researchers say that a national database of services that is combined with a user-friendly hub for self-help legal information resources would be of great help. The also propose further studying why some legal aid providers no longer offer civil legal aid services or are only offering these services on a very limited basis. They also recommend studying the scope, availability, and accessibility of pro bono legal services, as well as the types of fee or discount arrangements and the categories where lawyers are offering these arrangements.
Related stories:
Pioneering study shows speed isn't everything in High Court civil cases
Justice sector wins big as NZ boosts funds in Budget 2018