Two of the new partners have been with the firm for nearly a decade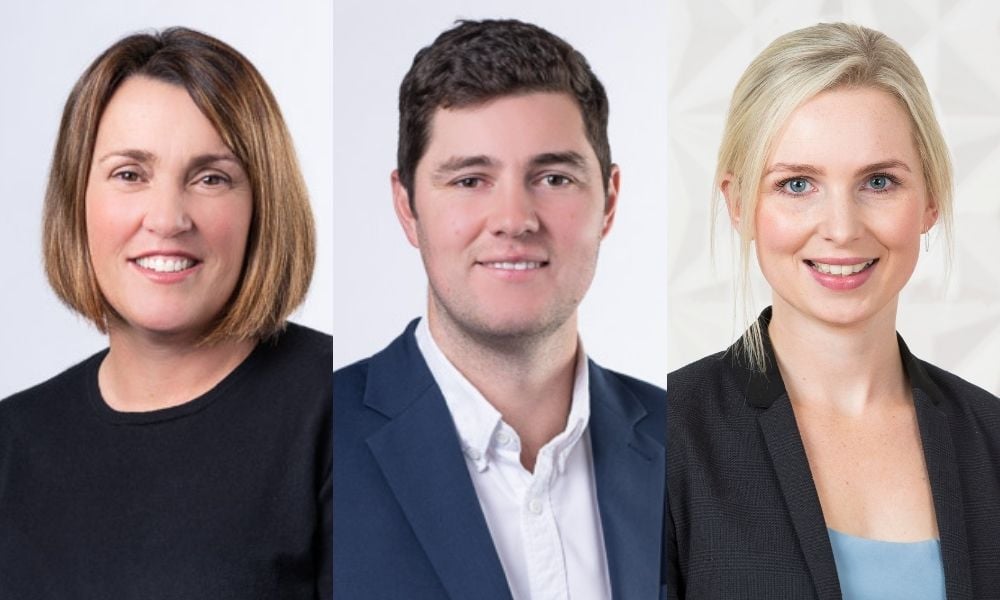 Saunders Robinson Brown (SRB) has expanded its partnership by promoting three of its senior associates.
Sam Sutherland makes partner after a decade with the firm. The commercial property specialist works from Rangiora, focusing on property and commercial matters such as commercial and residential conveyancing, business sale and purchases, and company law.
Michael Vanner is also a commercial property expert, taking on commercial property transactions and development, subdivisions, leasing, business sales and purchases, and construction matters. His clients include homeowners, SMEs, property developers and landlords.
He has provided guidance on the terms of residential building contracts, the acquisition and financing of restaurant franchises, corporate structures, capital raising ventures, and lease surrender and restructures. He also conducted due diligence for land acquisitions and related financing.
Katrina Wood joined SRB from Wynn Williams in 2019. She concentrates on commercial property and retail leasing matters, and has also advised on commercial contracts, company structuring, joint ventures and trust law.
These elevations follow a recent promotions round where the firm welcomed two new senior associates, an associate and two senior solicitors.