The new partners specialise in the fields of employment, commercial, and local government and environment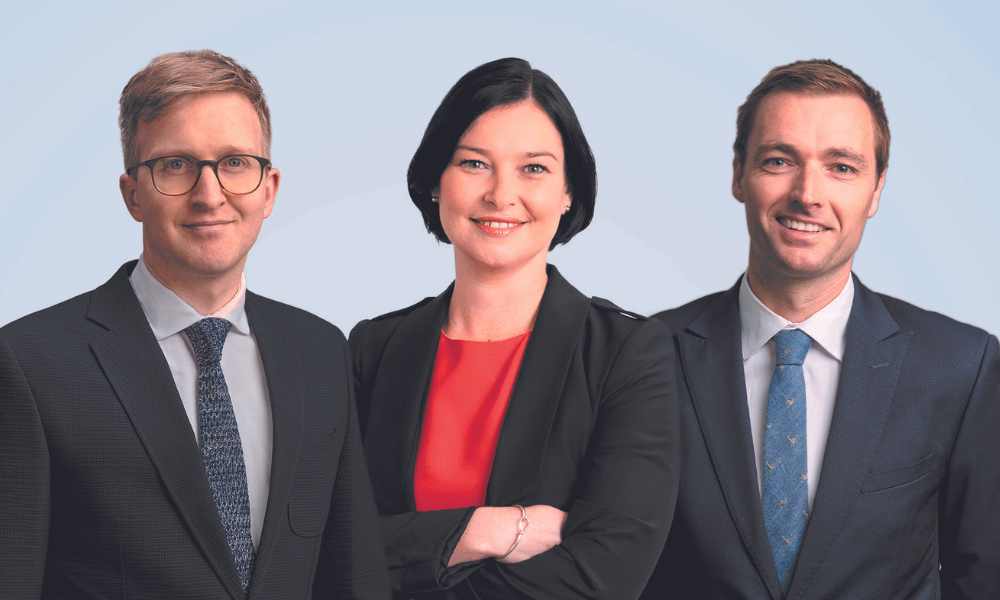 Simpson Grierson has elevated three senior lawyers in a move that strengthens its partnership for 2022.
Bronwyn Heenan, Andrew Kirk and Mike Wakefield take on their new roles on 1 January. Heenan practises with the employment team and Kirk with the commercial team, while Wakefield is an expert on local government and employment matters.
"I'm delighted to welcome our new partners, who add significant expertise to our national employment, commercial, and local government and environment practice groups," chair Anne Callinan said.
Heenan operates from the Wellington office. She has specific expertise in disciplinary and termination matters, M&A, and health and safety.
Christchurch-based Kirk has tackled M&A, corporate structuring, joint ventures, infrastructure projects, commercial contracts, overseas investment, governance and regulatory compliance matters, among others. He focuses on projects and participants in the primary industries, commercial property, infrastructure, and insurance sectors.
Wakefield, who works from Wellington, assists on strategic local government, resource management and regulatory matters. He often acts for clients in the public and private sectors on resource consent, plan change and designation appeals before local authorities, the Environment Court and the High Court.
"Bronwyn, Andrew and Mike thoroughly deserve this promotion. They have all done a stellar job in their respective practice areas, earning the respect of clients and colleagues alike," Callinan said.