The finance specialist gained fame for being HM Treasury's main lawyer in the 2008 financial crisis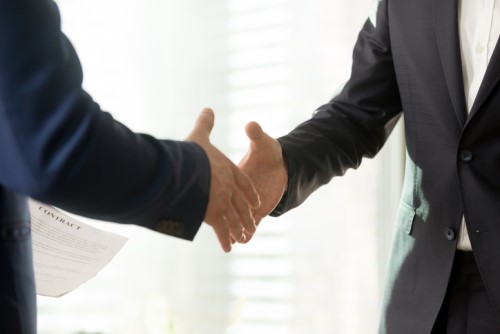 Charles Randell will be the next chairman of the UK Financial Conduct Authority (FCA) at a time when the regulator is becoming a key issue in Brexit negotiations.
Starting 1 April, the former Slaughter and May partner will also head the UK Payments Systems Regulator (PSR). He has resigned from his role as an external member of the Prudential Regulation Authority (PRA) of the Bank of England ahead of his appointment.
"Charles has a wealth of relevant experience, and I am sure that he will prove to be a strong leader at this very important time," Chancellor Philip Hammond said.
Randell succeeds John Griffith-Jones at the FCA. The appointment also reunited him with inaugural FCA chief executive Andrew Bailey, who led the PRA until his appointment to the FCA in 2016.
"I am very pleased to welcome Charles to the FCA. His experience of regulation, both during the financial crisis and more recently as a member of the Prudential Regulation Committee, mean that he has a strong understanding of the challenges that the FCA faces and I look forward to tackling these with him in his new role," Bailey said.
At Slaughter and May, Randell was a corporate finance specialist, who had a focus on restructuring. Randell gained fame for leading the UK government's wind up of Northern Rock, Bradford & Bingley, and the Icelandic banks. He also led the efforts on the bailouts for the Royal Bank of Scotland and the Lloyds Banking Group.
Randell and his team were paid by HM Treasury £32.9m in fees for their work during the financial meltdown.
"I'm very honoured to have the opportunity to chair the FCA and the PSR. They do vital work in delivering a stable and trusted system of financial regulation which protects consumers while supporting innovation, competition and growth. I look forward to working with colleagues at both organisations as they continue their mission," Randell said.
Related stories:
Only 2 firms return to UK government's new finance panel
Just nine firms to be included on UK's £90m complex projects panel