Harry Cundy also calls for lawyers to engage with how the profession helps maintain an unsustainable status quo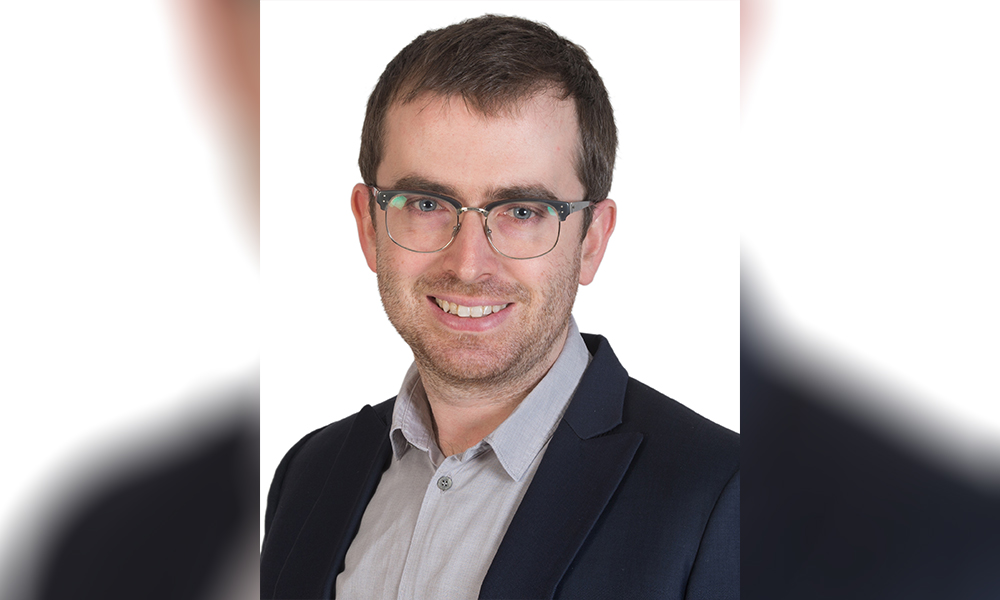 Harry Cundy has always been a critical thinker—something that influenced his late entrance into the legal profession following attempts to be a molecular biologist and a musician.
As the senior manager at PwC Legal, he finds the many aspects of his work in taxation law to be a challenge he enjoys. Nonetheless, he calls for the legal profession to analyse the role it plays in setting and keeping up the status quo in the world—a status quo he said is not sustainable as exemplified by the climate crisis. Lawyers, he said, "should be thinking about how they can contribute to a humane response to this situation."
In this interview, Cundy talks about his desire to see Black Lives Matter accepted universally, the inclusivity at PwC Legal and reading Katharina Pistor's The Code of Capital while on lockdown.
What made you choose a career in law?
I enrolled in law school relatively late, after half-hearted attempts at careers as a molecular biologist and then a musician. At the time I wanted to do something that would allow me to read, write and think critically, and the legal profession has allowed me to do that.
What do you love most about your job?
I work as a tax lawyer specifically, and I have always appreciated that (at different times, and in various combinations) it requires a good foundation of technical knowledge, rigorous legal analysis, an appreciation of broader commercial dynamics, an engagement with and understanding of tax policy and strategic thinking. It's hard but I enjoy the challenge.
On a more general note, film director John Waters once wrote something to the effect that his definition of success was being able to organise his life and work so that he didn't have to be around people he didn't like. I am fortunate to be able to say that I have liked the people I have worked with.
What is going on at the firm? Are there any new programs and initiatives that you're particularly interested in?
I think PwC is doing a good job at focusing on creating an inclusive workplace for everyone. Some of PwC's diversity efforts are focused on gender and ethnicity, for example. It makes the working environment feel closer to real life.
I also need to acknowledge the Te Māramatanga: Building your Te Ao Māori knowledge base that PwC runs several times a year, one day a week, over a few weeks. It's a great (and popular!) introduction to te ao Māori, including basic te reo and tikanga, and hopefully is the start of a longer term engagement for participants.
What's the biggest lesson you learned in the past year and what advice can you give fellow lawyers about it?
During Level 4, I finished The Code of Capital by legal academic Katharina Pistor. Not all of the content was new to me, but it does give quite a direct account of the role the legal profession has played in establishing and now maintaining our status quo. It's not always a particularly comfortable experience, but I would recommend other lawyers take the time to think critically about how the profession operates in the world, and how we individually participate as lawyers in practice, recognising that the law is not necessarily good or neutral.
What should the profession and law firms focus more on?
As I say, I think everyone in the profession should engage with how the law (and therefore how lawyers and law firms) operate to maintain the status quo. The climate crisis should make it obvious to anybody paying attention that the status quo is not sustainable, and lawyers should be thinking about how they can contribute to a humane response to this situation.
What are you looking forward to the most in the coming year?
Universal acceptance of the proposition that Black lives matter.