The Remuneration Authority points to a possible turning point in the relationship between pay and recruitment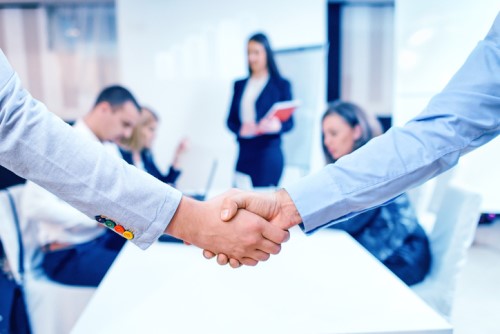 The Remuneration Authority has identified a possible turning point in the relationship between pay and recruitment as it revealed the factors it considered in this year's increase in pay for New Zealand's judicial officials.
In its determination, the authority said that the adjustments made were informed by the new indicator on public-sector labour-cost index of salaries published by the Government Statistician, in order to maintain the position of judges relative to other relevant groups in the country.
Judges of the High Court received a 1.5% base increase, while the equivalent dollar amount was applied as a fixed-sum increase to the remuneration of the chief High Court judge and the judges of the Court of Appeal and Supreme Court, the authority said.
The Remuneration Authority also said that it decided to adjust the salary of judges of the District Court and Māori Land Court up 2.7% this year, both in response to the general indicators it uses in its annual determination and in recognition of the high level of recruitment planned for the District Court over the next three to five years. It said, however, that the adjustments will be considered next year when assessing any increases for that or later determinations.
The body said that there has not been strong evidence across the benches of a similar situation observed in 2018 when retention or recruitment was seriously affected by pay. However, it said that it considered a different change that's becoming more apparent.
"[We] may be at a turning point on recruitment, as we have been advised by several benches of recent indications from potential candidates that point to the relationship between remuneration and recruitment as being at some risk of changing in the coming year," it said.
It said that "the need to recognise a shift in the requirements of candidates for Tikanga Māori," as well as "the need to support the large-scale recruitment initiatives to the District Court over the next few years, which will be put in train shortly," have become the specific issues with greater significance in the determination this year.
The following are the increases, effective 1 October 2019:
| | | | |
| --- | --- | --- | --- |
| Judicial officer | 01-Oct-19 | 01-Oct-18 | YoY increase |
| Chief Justice | $560,100 | $553,100 | 1.27% |
| Judge of Supreme Court | $525,400 | $518,400 | 1.35% |
| President of Court of Appeal | $525,400 | $518,400 | 1.35% |
| Judge of Court of Appeal | $493,500 | $486,500 | 1.44% |
| Chief High Court Judge | $493,500 | $486,500 | 1.44% |
| Judge of High Court | $471,100 | $464,100 | 1.51% |
| Associate Judge of High Court | $399,000 | $369,000 | 8.13% |
| Chief District Court Judge | $471,100 | $463,200 | 1.71% |
| Principal Family Court Judge | $403,600 | $397,600 | 1.51% |
| Principal Youth Court Judge | $403,600 | $385,700 | 4.64% |
| Principal Environment Judge | $403,600 | $385,700 | 4.64% |
| District Court Judge | $358,100 | $348,700 | 2.70% |
| Chief Judge of Employment Court | $441,400 | $434,900 | 1.49% |
| Judge of Employment Court | $399,000 | $393,100 | 1.50% |
| Chief Judge of Māori Land Court | $403,600 | $397,600 | 1.51% |
| Deputy Chief Judge of Māori Land Court | $380,700 | $375,100 | 1.49% |
| Judge of Māori Land Court | $358,100 | $348,700 | 2.70% |