New Zealand's judicial officers are getting thousands more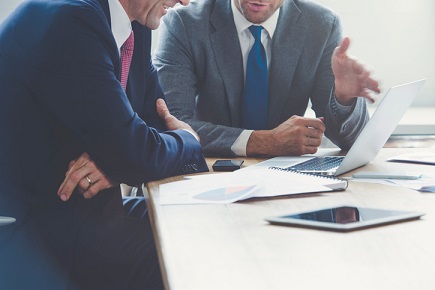 The country's judicial officers have been given a pay raise.
New Zealand's "Judicial Salaries and Allowances (2017/18) Determination 2017" has taken effect and increased salaries across the board an average of 1.9%.
That means judges will receive thousands more from 1 October 2017 to 30 September 2018, the period the legislation covers. However, principal allowances for general expenses of judges were not increased.
The determination was made by the Remuneration Authority. It considers a host of factors to determine pay, including fairness to the group and taxpayers, prevailing market pay levels, requirements of the position concerned, and any adverse economic conditions.
Salaries of judicial officers
| | | | |
| --- | --- | --- | --- |
| Judicial officer | 1-Oct-17 | 1-Oct-16 | Change |
| Chief Justice | $532,400 | $522,500 | 1.89% |
| Judge of the Supreme Court | $499,800 | $490,500 | 1.90% |
| President of the Court of Appeal | $499,800 | $490,500 | 1.90% |
| Judge of the Court of Appeal | $469,200 | $460,500 | 1.89% |
| Chief High Court Judge | $467,700 | $459,000 | 1.90% |
| Judge of the High Court | $446,800 | $438,500 | 1.89% |
| Associate Judge of the High Court | $340,900 | $334,500 | 1.91% |
| Chief District Court Judge | $446,800 | $438,500 | 1.89% |
| Principal Family Court Judge | $388,200 | $381,000 | 1.89% |
| Principal Youth Court Judge | $366,300 | $359,500 | 1.89% |
| Principal Environment Judge | $366,300 | $359,500 | 1.89% |
| District Court Judge | $340,900 | $334,500 | 1.91% |
| Chief Judge of the Employment Court | $424,400 | $416,500 | 1.90% |
| Judge of the Employment Court | $384,200 | $377,000 | 1.91% |
| Chief Judge of the Māori Land Court | $388,200 | $381,000 | 1.89% |
| Deputy Chief Judge of the Māori Land Court | $366,300 | $359,500 | 1.89% |
| Judge of the Māori Land Court | $340,900 | $334,500 | 1.91% |
Principal allowance for general expenses of judicial officers
| | |
| --- | --- |
| Judicial officer | 1-Oct-17 |
| Chief Justice | $7,900 |
| Judge of the Supreme Court | $6,500 |
| President of the Court of Appeal | $6,500 |
| Judge of the Court of Appeal | $5,600 |
| Chief High Court Judge | $5,600 |
| Judge of the High Court | $5,600 |
| Associate Judge of the High Court | $4,100 |
| Chief District Court Judge | $5,000 |
| Principal Family Court Judge | $5,000 |
| Principal Youth Court Judge | $5,000 |
| Principal Environment Judge | $5,000 |
| District Court Judge | $4,100 |
| Chief Judge of the Employment Court | $5,600 |
| Judge of the Employment Court | $4,700 |
| Chief Judge of the Māori Land Court | $5,000 |
| Deputy Chief Judge of the Māori Land Court | $4,700 |
| Judge of the Māori Land Court | $4,100 |
Related stories:
Here are the countries NZ lawyers considering moving overseas in 2017 are eyeing
Most private practice lawyers saw more than 10% or no salary increase at all last year