The government is spending more to improve support for youth justice, victims of crime, and community law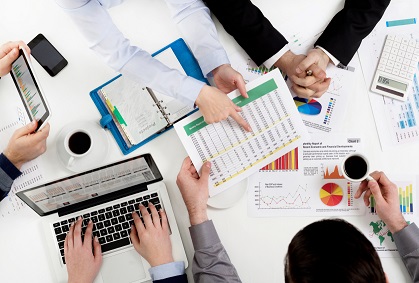 The justice sector has come out as a winner as the Labour-led government has pledged funding boosts for the sector in Budget 2018.
"The system is in crisis and failing children and families, depriving victims of access to legal support and justice. The funding we are announcing today will improve access to justice, support victims and keep them safe," Justice Minister Andrew Little said.
Victim support services will get $13.5m in extra operating funding over the next four years. The boost is to increase crime and trauma victims' access to crisis response and long-term social support services.
"The government is committing an extra $13.5m over four years to Vote Courts for youth justice. This is to increase capacity as the age of people who can be dealt with in the youth justice system increases to 17 and to help manage remand pressures," Little said.
"When 17-year-olds have access to the youth court system, including culturally appropriate venues such as Rangatahi and Pasifika Courts, it's estimated that re-offending among those who would otherwise have appeared in an adult court will fall by 15 per cent," Associate Minister for Justice and Courts Aupito William Sio said.
The National Home Safety Service, will be given $7.7m in extra operating funding over the same period. The service helps high-risk victims of family violence wanting to leave a violent relationship.
The government has also allocated $2m in new operating funding for the 2018/19 year to create a Family and Sexual Violence Central Agent office.
For 2018/19, Community Law Centres o Aotearoa (CLCA) also gets $2m in extra funding, a nearly 20% jump in its operating funding. The CLCA is the national body that represents the 24 Community Law Centres (CLCs) across the country.
"Having been made to live under a funding freeze for the last 10 years, the funding top-up is welcome news," said Liz Tennet, CLCA president. "Fifty thousand clients per year receive free legal services from our 24 CLCs and the funding boost will enable us to provide more services to more people in need. Access to justice is so important for New Zealanders, and we thank the government for enabling us to assist more people."
To increase staff and boost IT capability, the Independent Police Conduct Authority (IPCA) will receive $2.7m more operating funding over the next four years.
Budget 2018 will also allocated $52.1m in new operating funding over the next four years to help support the Ministry of Justice's asset maintenance program, as well as meet some remuneration and ICT cost pressures.
The budget also provides $15m in 2017/18 and a further $88m in new operating funding over the next four years to support the court systems in meeting burgeoning demand for court-ordered services. These include expert reports, psychiatric assessments and laboratory tests.
"The Coalition Government is committed to fixing a system that's been neglected and left in crisis. It's a big challenge. These are the first steps in our plan to improve how our criminal justice system works," Little said.