James Warren, who recently returned to NZ, shares insights he gained as a partner of a London-based firm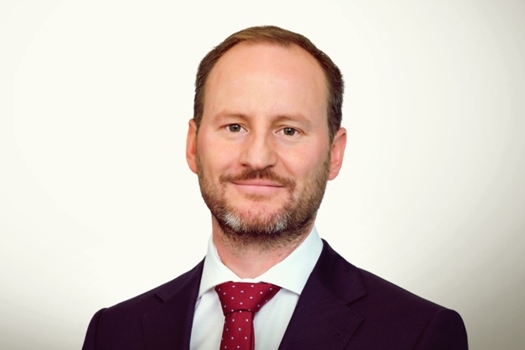 When James Warren left New Zealand for Europe at the turn of the century to get some overseas experience, he expected to be back within a year. And then he met his wife.
Eighteen years later and after becoming partner at international firm Fieldfisher, he returned to New Zealand, bringing with him a trove of experience in employment law to his new firm, Kensington Swan.
"I left with a backpack, and we came back with two children and a full shipping container," he tells NZ Lawyer.
In this interview, Warren talks about his journey, key differences between the employment law environment in the UK and in New Zealand, lessons gleaned in both countries, and where he thinks employment law is heading.
Tell us more about yourself.
I qualified and practiced in Christchurch for two years, before then heading to Europe for my OE. The plan was to travel and then spend between six months and a year in the UK, but I then met my wife. It's taken me 18 years to return. I left with a backpack, and we came back with two children and a full shipping container. I started out mainly doing civil litigation and employment law work, and it was employment which became my focus in England. I was a partner with Fieldfisher for 10 years, specialising in workforce change management, the people side of outsourcing deals, TUPE (automatic staff transfers), employment tribunals, and a range of discrimination and equality work.
What do you love most about your work?
It's the variety and the unexpected which maintains the interest for me. With individuals and their idiosyncrasies at the heart of employment law practice, that's a given. There's also a lot of law and legal change to keep up with, while the commercial overlay and focus for employers give an entry into the business world. It's an intersection I'm not sure you find to the same degree in any other area, although I am sure my colleagues specialising elsewhere will completely disagree.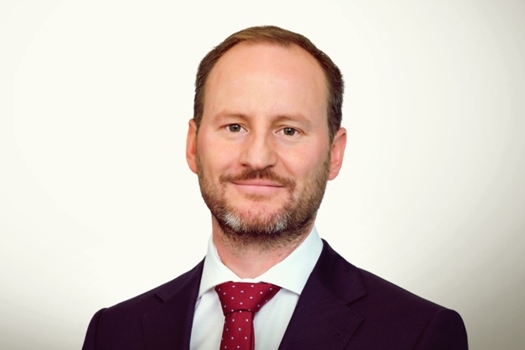 James Warren
What are key differences between the employment law environment in the UK and in NZ?
Key principles and the broad sweep of employment law are very similar in both countries, with good faith, trust, and confidence being important and largely common concepts. But in certain basic ways, the protections against dismissal in New Zealand are stronger than those that exist in the UK, and generally the law is more generous to employees and especially unions. However, there are areas where New Zealand offers less – no statutory redundancy, no minimum notice periods, no special protection for part-time workers, limited protections for fixed-term employees, and the anti-discrimination regime is much less developed. The EU overlay also plays a big role in the UK, with strict consultation and timing requirements attached to large-scale redundancies, plus broadly applicable automatic staff transfer rules to protect staff affected by mergers, acquisitions, and outsourcing. Overall, the employment law framework in New Zealand is likely simpler for employers to understand, if not to manage, and with the notable exception of the Holidays Act.
What will Brexit mean for UK employment law?
Although the current intention is that nothing will change immediately, it is likely that the appeal route to the European Court of Justice will be ended. And any eventual disconnection from the wide range of EU directives which govern employment matters will free up the UK government to make significant changes in areas like holidays, working time rules, consultation obligations, and staff transfers. In line with Brexit generally, the prospect is for greater change than the UK has seen for many years while it has been part of the incrementally progressive EU, but also great uncertainty over what those changes might be.
What are some lessons from UK employment law for NZ and vice versa?
The UK has been grappling with equal-pay and gender-pay-gap issues for many years, including equal value claims examining the worth of different job roles. The body of case law which now exists is likely to provide helpful guidance on how these matters can be tackled in New Zealand. Similarly, the approach to the live topic of employment-status claims and the rights of those working in the gig economy provides useful pointers, including a range of reform options. The related topic of tripartite employment arrangements is also the subject of tight regulation in the UK – and the EU – which could be a model for consideration as we review the Triangular Employment Amendment Bill.
It's been embedded in practice here for many years, but the use of mediation remains limited in the UK. The first instance Employment Tribunal is also different from the Employment Relations Authority in that it does not have the strong investigatory focus and judicially-led enquiry – it is much more adversarial. There's been talk about reform in these areas but little action, and there's definitely room for learning from the New Zealand experience. Equally, the UK's strong presumption against legal representation at internal employment processes is a contrast to the NZ position, and has both pros and cons. I think there is scope for a more nuanced approach in both jurisdictions.
What do you think is the future for employment law generally?
The shape of the debate in NZ is very similar to that in the UK, and I think still very distant from the US environment. Most people accept that some regulation of the employment relationship is appropriate, and political changes might alter its extent, but not the fundamental recognition of a need to protect individuals. Over time also specific areas become a focus and lead to new protections – like now with the debate on triangular employment arrangements. As these are established the likelihood of their complete removal is remote. We have seen in the UK, for example, the creation of a patchwork of rights for fixed-term employees, part-time workers, temp staff, and those who are "workers" rather than employees. That somewhat disjointed and piecemeal issue by issue approach seems likely to be the future for NZ also. This means better protection in some areas, but also much more complication and even uncertainty for employers, plus a great deal of work for employment lawyers.