From the outset, the firm has been a leader in promoting diversity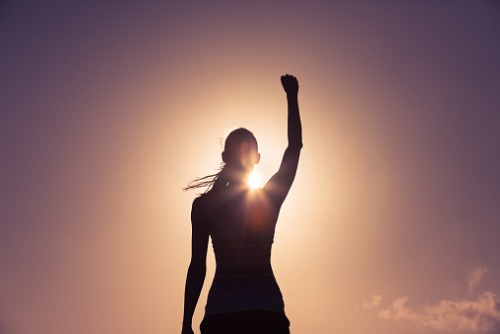 On International Women's Day, it is pertinent to reflect on some positives within the legal industry, which has seen a growth in the number of senior women over the years. One national firm in New Zealand reflects this trend more than most. From the outset, Kensington Swan has been a leader in promoting diversity.
The trailblazer
Dame Judith Potter graduated from the University of Auckland in 1965 and went on to become a distinguished senior partner at Kensington Swan. Her career continued to rise and she became the first woman president of the New Zealand Law Society and then a judge in the High Court in 1997. Her stellar career had many highlights, and in 2012, Potter was appointed Dame Companion of the New Zealand Order of Merit for services to the judiciary.
2019 - A truly gender-diverse firm
Kensington Swan currently has 30 partners, of which 10 are women, making up a 33% female partnership. At a partner/special counsel/senior associate level, Kensington Swan boasts a 49% female representation. Within the fee-earning staff, 64% are female, and across all employees, the overall split is 72% female and 28% male.
Charlotte Henley is currently the Wellington managing partner, alongside two female board members, Hayley Miller and Catriona Grover.
A culture that supports this diversity
Creating a firm that has true gender diversity starts from the top.
"Joining Kensington Swan was an easy decision for me," said Marija Batistich, environment and planning partner. "I knew I'd be able to build a practice whilst still being a parent, and have the vital benefit of consistent flexibility in my working week. I knew this wasn't an empty promise and have been fully supported by my fellow partners. Other partners such as Nicole Xanthopol and Charlotte Henley had proven the system was already working well."
The firm has flexible working policies and practices in place for employees and real buy-in from the leadership on these.
More to come
Edmund Burke, 18th-century Irish statesman and philosopher, has been credited with saying, "The only thing necessary for the triumph of evil is for good men to do nothing."
Like all law firms globally, Kensington Swan acknowledges that it is not at the end of the journey.
"We are on the way to achieving our gender diversity aspiration – when the topic is no longer an issue," said board member Hayley Miller. "It won't happen overnight but we're fully committed to getting there. After all it is part of the great history and fabric of our firm."
It would also be hoped that future salient quotes like Burke's will refer to people rather than men.