Two young female lawyers were named Ethel Benjamin scholars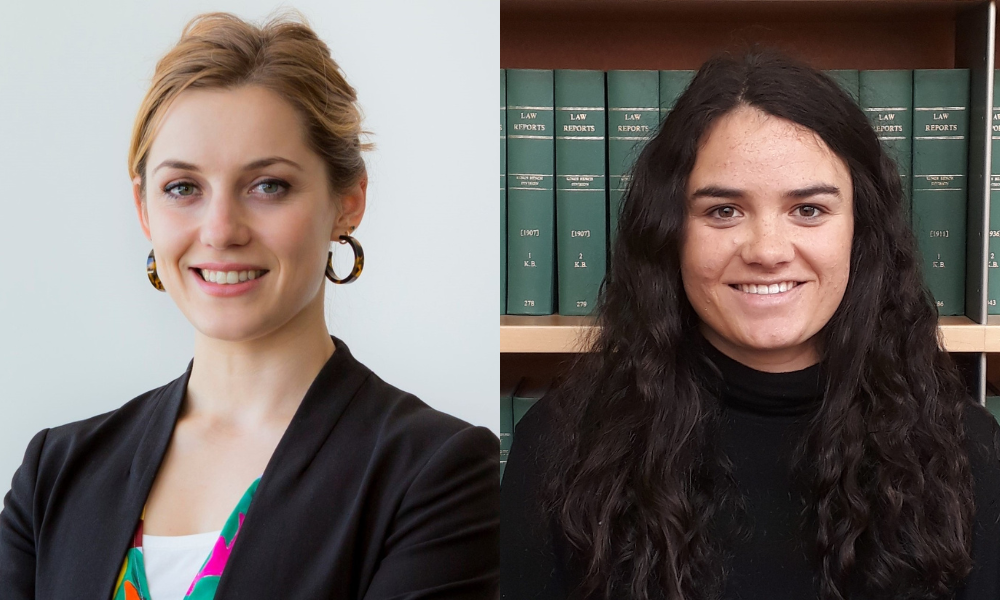 Two young female lawyers have received scholarship grants from the New Zealand Law Foundation this year.
Charlotte Agnew-Harington and Josephine Te Rata are this year's Ethel Benjamin scholars. They will be provided up to $30,000 each in assistance.
Agnew-Harington is a junior barrister at Britomart Chambers in Auckland. She specialises in contractual and tortious disputes, human rights issues, regulatory and criminal matters, and injunction proceedings.
She is also an operations assistant and advisor at Agreeable Ltd, a legal tech start-up that improves access to justice by enabling users to draft and certify relationship property agreements online. Prior to joining Britomart Chambers, she held a solicitor position at MinterEllisonRuddWatts, where she practised in the areas of tax and corporate law.
Agnew-Harington shared her plans to apply the scholarship in pursuit of an LLM at the University of Chicago, where her research will focus on rights-based, public law advocacy. She also aims to examine bias in public decision-making and how it might be remedied through litigation.
"Writing and publishing will be a key focus for me during and following my master's," she said. "In the future, I hope to use my litigation framework in court to help Aotearoa develop new case law."
Meanwhile, Te Rata is a senior solicitor at Whāia Legal in Wellington. Her practice focuses on litigation, commercial and environmental law.
Previously, she spent two years at Chapman Tripp, and also clerked for Supreme Court Justice Mark O'Regan. Moreover, she completed a stint as editor-in chief of the New Zealand Women's Law Journal.
At present, Te Rata sits on the journal's trust board as a trustee. She was also instrumental in establishing the Aotearoa Legal Workers' Union as a member of the inaugural executive team.
Te Rata will take up an LLM at Harvard University to further her studies into how Indigenous groups are affected by different legal and constitutional arrangements. In particular, she seeks to determine how tikanga can be incorporated into New Zealand law.
"New Zealand's legal system is currently on the cusp of a significant transformation," she said. "The courts are becoming increasing willing to recognise and enforce tikanga Māori both as an independent source of law and as part of the values of our common law."
The Ethel Benjamin scholarships honour the woman who became the country's first female barrister and solicitor following her admission in 1897. The scholarships are awarded to female law graduates who have been accepted into postgraduate law courses in New Zealand or overseas.