After the recent re-election of its global chief executive, a law firm has now re-elected its chairman… US firms slow to embrace diversity… Japanese general counsel under less pressure on costs… Law Society fails to get judicial review into legal aid cuts…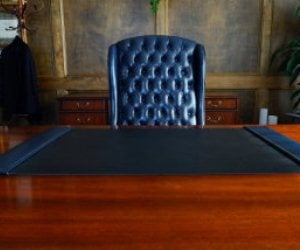 Norton Rose Fulbright re-elect chairman
Stephen Parish has been re-elected as chair of Norton Rose Fulbright LLP and will also continue as global vice chair of Norton Rose Fulbright. The LLP covers most of the firm outside the US and includes the Asia-Pacific group. Parish has chaired the LLP since 2009 and will serve his third three-year term from 1st May, 2015. His re-election follows that of the global chief executive Peter Martyr last autumn.

US firms slow to embrace diversity
Women and minorities are only slightly better represented in US law firms than they were more than 20 years ago. A report from the National Association of Law Placement found that there have only been 'marginal' improvements in the numbers. Last year in the "nation's major firms" women accounted for only 21.05 per cent of partners and minorities made up just 7.33 per cent.

Japanese general counsel under less pressure on costs
Lowering costs is a priority for general counsel across the world but a new study says that those in Japanese firms are under less pressure to do so than those in many other countries. Said Business School Professor Mari Sako found that companies in Japan tend to have a different culture to western ones; in particular the in house legal teams are not always staffed by qualified lawyers. Because the costs of the teams are proportionately lower than firms in other countries they tend not to be considered highly on the list of costs that the business needs to cut.

Law Society fails to get judicial review into legal aid cuts
The English Law Society has failed to win a judicial review of the UK government's reforms of the criminal legal aid system. Law firms Bindmans and Kingsley Napley were instructed by three organisations seeking a High Court ruling in favour of a review of the Lord Chancellor's proposals. Their argument was that the plans would leave some of Britain's most vulnerable unable to afford legal representation. The High Court dismissed the claims on Wednesday.

TV chef sues over IP in frozen meals
TV chef The Barefoot Contessa has launched a law suit in New York against a Californian company that she says sold unauthorised lookalikes of her frozen dinners. The cook, real name Ina Garten, filed the claim that OFI Imports bought the assets of the failed manufacturer of the dinners, Contessa Premium Foods, but did not acquire the rights to use her brand. She is seeking to stop OFI from producing the food along with damages.