Two legal industry leaders have been shortlisted for the prestigious award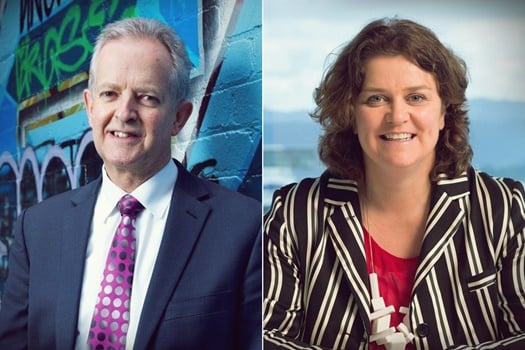 Two among those in the running for this year's Kiwibank New Zealander of the Year award are leaders in the legal profession.
Children's Commissioner Andrew Becroft and MinterEllisonRuddWatts partner Stacey Shortall are among the 10 semi-finalists for the award, which celebrates New Zealanders who use their expertise and passion to make the country a better place.
Becroft joined the District Court bench in 1996, before becoming the principal judge of the Youth Court of New Zealand in 2001. He held the position until 2016, when he was appointed as children's commissioner.
He is known for his work in dealing with child and youth offenders, often passionately advocating for children and youth in the media. He recently called on officials to "undo 30 years of damage" done by a flawed system for the development of the young in the country.
Becroft earned his law degree from Auckland University in 1981 and practiced with Auckland firm Fortune Manning & Partners before helping establish Mangere Community Law Centre in 1986. He became a criminal barrister in South Auckland in 1993 before his District Court appointment in Whanganui. He is a former council member of the Auckland District Law Society and the New Zealand Law Society.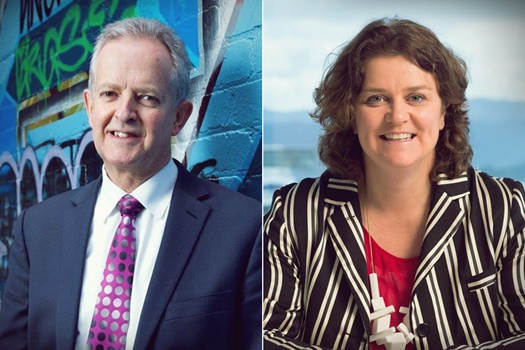 Andrew Becroft and Stacey Shortall
In addition to her work as a dispute resolution and litigation partner at MinterEllisonRuddWatts, Shortall has also developed a number of projects championing social change.
While practicing in New York, she worked pro bono in several cases, including for imprisoned and impoverished mothers, domestic violence victims, and refugee women. When she returned to New Zealand, she founded the "Who Did You Help Today" charitable trust, where she used her expertise to better connect people with opportunities to make a positive difference in New Zealand, the firm said.
She also led volunteers from MinterEllisonRuddWatts in 2014 in a pilot "Homework Club" to help a low-decile primary school in Cannons Creek, Wellington. There are now 11 clubs established in New Zealand to help low-decile schools.
In 2015, she founded "Mothers Project" and began training volunteer lawyers to visit women inmates to help them understand their responsibilities and rights as a parent. The project now runs in all of New Zealand's female prisons and has already helped more than 500 imprisoned mothers.
In 2017, Shortall launched "HelpTank" through the charitable trust. The platform is the first developed in New Zealand to connect skilled volunteers with community causes. More than 230 not-for-profits and community causes, as well as more than 500 skilled volunteers, have registered with the platform.
"I am incredibly humbled by this nomination. I am passionate about connecting communities to create a positive change, however the programmes would not be possible without the support of volunteers, and I'm always inspired that so many people in our country are still willing to prioritise others, committing time regularly to lend a hand," Shortall said.
Andrew Poole, MinterEllisonRuddWatts chief executive, said that Shortall has "a huge amount of energy for both her practice and her community programs."
"After identifying areas of need, she has taken proactive steps to use her skills and network to help make positive changes in the community, first in Wellington and Auckland and now nationally. Her advocacy and commitment to bridging gaps in the community is creating a positive difference for many Kiwis," he said. "She brings boundless energy, drive and passion to all her endeavours, and we are all incredibly proud of Stacey and her initiatives to help better New Zealand."
The other finalists are:
Annah Stretton
Lesley Elliot
Lisa King
Dr Marewa Glover
Mike King
Moira Lawler
Robert Bruce
Sir Peter Gluckman
The New Zealander of the Year Awards is now on its tenth year. This year, 448 nominations were made for the prestigious award. Previous recipients include Kristine Bartlett (2018), Taika Waititi (2017), Richie McCaw (2016), Sir Stephen Tindall (2015), and Dr Lance O'Sullivan (2014). The winner will be announced at a gala dinner in Auckland on 13 February.