A formidable top tier NZ lawyer wins a prestigious Woman of Influence Award.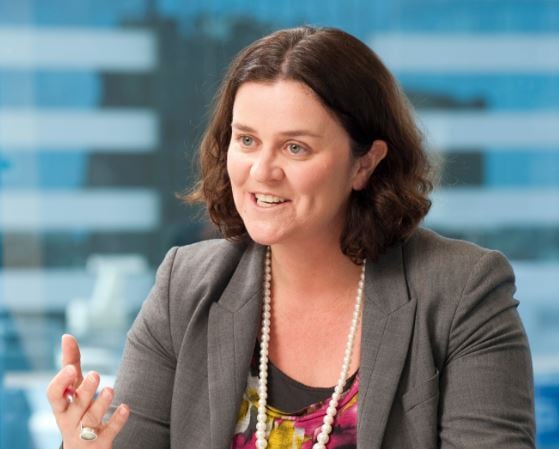 Growing up in a small farming town in the Manawatu NZ, Stacey Shortall's parents instilled an obligation to contribute to the community from a young age.
"It was easy to follow," she said.
"I strive to provide the same example to my own children."
Shortall, a Wellington partner at Minter Ellison Rudd Watts has pioneered an impressive number of initiatives to help the lives of disadvantaged children. She set up a program to help mothers incarcerated at Auckland Region Women's Corrections Facility maintain a good relationship with their kids. She has developed a weekly homework club at a decile one school in Wellington to assist with homework and provide access to role models.
Shortall squeezes everything into a very busy but organised calendar with limited time allocated to sleep.
"I treat my public interest work as equally important as my paid work.
"So I arrange my calendar to set aside time for pro bono project development and participation just as I would client meetings and engagements. We're all time-poor which means, I think, that we need to be time-efficient. I suspect, too, that I don't sleep as much as I should."
Previously working as a Wall Street litigator, Shortall spent 10 years volunteering for the women's prison where she helped mothers understand their rights and obligations as to their children while in prison. She has also worked as volunteer in Africa, helping female children being exploited and helping the Ghanaian Police Force with investigations and prosecutions of child rapists.
"After returning to NZ, I decided to try to replicate some of my work abroad here," she said.
"So, among other things, I developed a program to help mothers at Auckland Women's Corrections Facility maintain meaningful connections with their children, reduce their likelihood of reoffending and empower them to make better choices.
"The program is also intended to enable other female lawyers to develop the skills and experience to assist imprisoned mothers."
Last night, Shortall was recognised her significant work in the community and pro bono sector as the recipient of the 2015 Westpac Community and Not-For-Profit award.
"I am truly humbled to be recognized in this way," she said upon receiving the award.
"I ask my kids over dinner each night who they have helped today. If over 4 million of us could answer that question positively, imagine the movement we could create in this country."