Georgina Leslie hopes COVID-19 inspires firms to provide encouraging work environments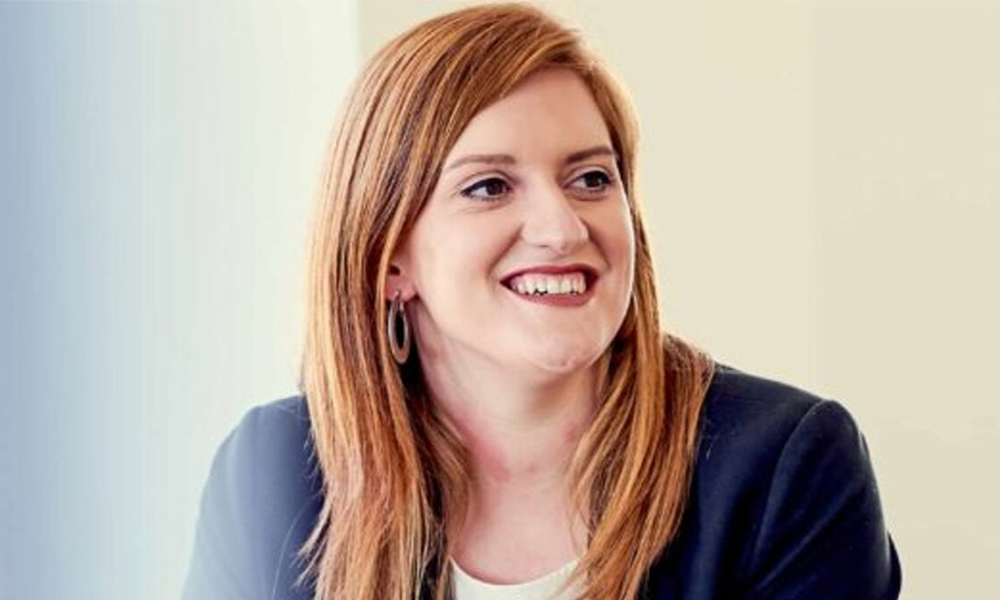 A lover of words, contracts lawyer Georgina Leslie considers herself "lucky that I get to think about words all day."
She felt the pull towards specialising in commercial law during her time in law school, and as she kicked off her legal career by taking an in-house role with a tech company. Following a seven-year stint, she has shifted into private practice as a senior solicitor with Kindrik Partners—a transition that she said has helped her to sharpen her technical skills and better understand clients.
In this interview, Leslie talks about her hope that firms take the chance to provide encouraging work environments to lawyers in a COVID-19 world, the need for tech adaptability in New Zealand's legal market and helping start-ups in New Zealand and beyond.
What made you choose a career in law?
I didn't head to law school thinking I would become a contracts lawyer, but I slowly gravitated towards commercial law throughout law school and at the start of my career. I consider myself lucky that I get to think about words all day—putting together and negotiating an effective contract is like doing a big jigsaw puzzle.
What do you love most about your job?
It sounds cliché, but the most rewarding aspect of my job is helping clients achieve their goals, whether it's a small Singapore-based tech start-up launching their first app, a New Zealand company expanding into the US market or a government client grappling with a complex software project.
I love the almost audible relief from clients when they realise you work a lot in the tech space, understand their product and can help them to prepare documents to protect their risks, while helping to grow their business and revenue.
What is going on at the firm? Are there any new programs and initiatives that you're particularly interested in?
Fortunately, our firm has been working fully in the cloud for some time, so the transition to working from home in response to COVID-19 was a smooth one. Also, with offices in Wellington, Auckland and Singapore, we're Zoom pros, and our clients are thankfully pretty tech savvy. Deal activity is still humming, especially from our Singapore office—investors in the region seem to have a lot of spare dry powder for promising start-ups.
What has been your proudest accomplishment in the last year or so?
After spending the first seven years of my career in-house at a publicly listed tech company, it's been a real adventure transitioning into private practice. I've really enjoyed the variety that has come with this role over the last 18 months, particularly getting stuck into large tech transactions and leading commercial negotiations. While working in-house has many benefits, private practice has really allowed me to hone my technical skills and understand the risks and pressures faced by clients of different growth stages.
What should the profession and law firms focus more on?
I think there's been a real shift in thinking within the profession over the last few years, for a number of reasons. It seems firms are placing more emphasis on flexibility, wellbeing and mental health in employees' day to day lives.
Obviously COVID-19 has been extremely disruptive, but my hope is that firms use this opportunity to review how their employees work best, to enable them to provide a work environment that encourages lawyers to be efficient, productive and to enjoy going to work each day.
What are the challenges you expect in your practice, and in the business of law in general, going forward? What challenges are particularly pressing in the country's legal industry?
New Zealand has quite a small legal market. Like most businesses, law firms will need to ensure they're able to adapt to changes in that market or diversify. Law firms will need to use a mixture of smart technology and business practicality to ensure they continue to meet clients' needs, provide useful and relevant advice and be profitable.
What are you looking forward to the most in the coming year?
Despite COVID-19 forcing many businesses to tighten their belts, we're still seeing lots of deal activity, particularly in Singapore, and continued investment from government in growing the technology and start-up ecosystem.
New Zealanders are a resourceful, innovative bunch, so I'm most looking forward to helping start-ups and early stage companies make the most of that grant funding or series A investment to become sustainable businesses and Kiwi success stories.