For Anthea Herron, time off does wonders not just for mental health, but also enables one to "appreciate the value of a vocation"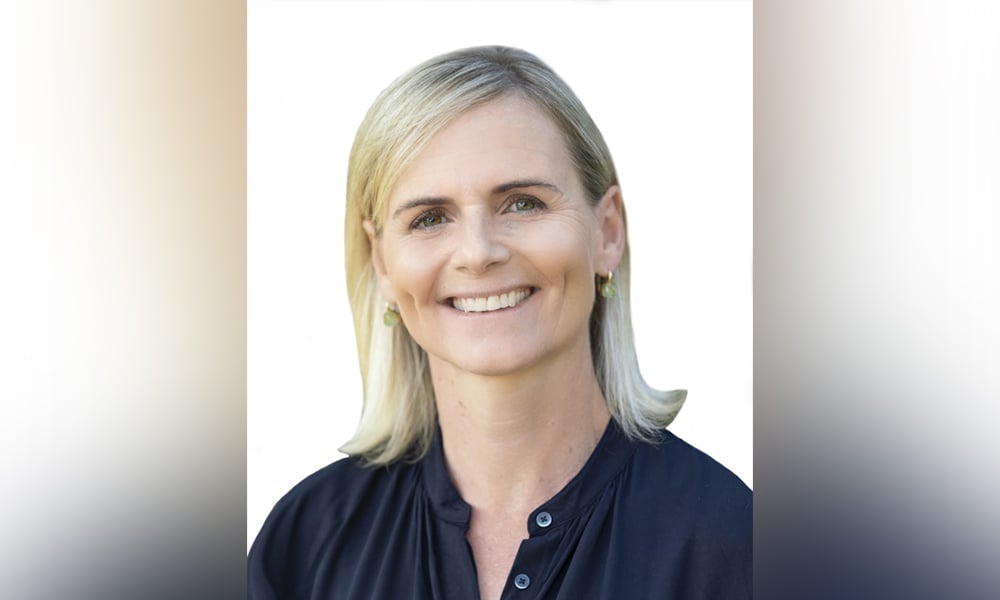 In 2019, Anthea Herron took about nine months off from work, and learned that "time goes by way too fast even when you are not achieving very much."
The in-house lawyer, who had previously never taken a long break, found it to be a "very worthwhile exercise" that is not only good for mental health, but makes one "appreciate the value of a vocation." She emerged from her vacation refreshed, and ready to lead Juno Legal's charge into the Christchurch market.
In this interview, Herron talks about journalism being a career path that was on her radar, learning about different businesses and industries through an in-house role, and championing greater flexibility and autonomy for legal professionals.
What made you choose a career in law?
Journalism was initially on my radar. I did my Year 11 work experience at the Sydney Morning Herald. However, with my dad being a QC and a judge of the District Court of NSW and with me enjoying debating and humanities subjects, in the end I went with a BA LLB. Before I knew it, I was caught up in the summer clerkship and graduate programmes and then ensconced in the big firm experience.
In hindsight, I think it would have been wise to step back and consider whether this was the right path for me. I have really enjoyed my career, but I didn't really take the time to consider other options.
What do you love most about your job?
I think it is so important for human beings to constantly learn new things. An in-house role lets you delve into a business and understand how a particular industry works and what other people do in their roles. I really enjoy getting to know new people and being able to help by providing the best commercial and legal solutions for our clients, whatever industry they are in.
What is going on at the firm? Are there any new programs and initiatives that you're particularly interested in?
Juno Legal is always innovating. Over the lockdown, I joined forces with two other Juno Legal team members to help Juno Legal founder, Helen Mackay, with business development strategies for the firm. I will continue to assist the team with this work particularly in relation to the Christchurch market, where I am based. We are also further developing our collaborative knowledge base to ensure that precedents, templates and expertise are shared and easily accessible for all lawyers across the firm.
Juno Legal is well placed to offer flexible in-house legal solutions to clients who are uncertain what their exact requirements will be as they navigate getting "back to business" in this changed economy. We are looking at initiatives and new products and thinking about how best to meet client's requirements in this uncertain economic landscape.
What's the biggest lesson you learned in the past year and what advice can you give fellow lawyers about it?
I took most of 2019 off work. Other than maternity leave (which does NOT count as a break!), I had never taken a long period of time off, and I found this to be a very worthwhile exercise. I learned that time goes by way too fast even when you are not achieving very much! I would advise fellow lawyers that if they get an opportunity to take a break, then take it, even if just for a short time. Not only is it great for your mental health, it really does make you appreciate the value of a vocation.
After about nine months, I was more than ready to find something that would be rewarding and interesting. This is why I approached Helen about creating a greater presence for Juno Legal in Christchurch and that's what we are working on now.
What should the profession and law firms focus more on?
Inward focus should be on wellbeing and enabling lawyers and other legal professionals to work with greater autonomy and flexibility. Hopefully, working from home during lockdown has shown employers that there are great benefits in offering this to employees as an option for part of the working week. I don't think everyone should work at home every day as there are collaboration benefits from coming together as a team; there was an excellent opinion piece in the New York Times that talks about the social, intellectual and psychological benefits of a physical workspace.
Outward focus should be on right-sizing legal services based on client need, not law firm drivers, and on delivering better value for money.
What challenges are particularly pressing in the country's legal industry?
I think the biggest challenge for everyone is dealing with uncertainty. We don't yet know what the true impact of the COVID-19 pandemic will be on the economy and people's livelihoods. Our clients are focused on delivering full value to their customers in the current climate, and our focus is on helping them navigate this uncertainty through pragmatic legal solutions. The challenge and the opportunity for Juno Legal are to show potential clients how accessing heavyweight lawyers through our innovative model is the best option for them during these times.
What are you looking forward to the most in the coming year?
I look forward to continuing to work with my fantastic clients, both in Christchurch and beyond. This crisis has really showed everyone that people can make a valuable virtual contribution to a team. I am currently supporting an entrepreneur in Christchurch with his high-growth business ventures and supporting an Auckland media client's legal team, and I love the variety of work.
I am really looking forward to further growing the Juno Legal client base in Christchurch and helping other Cantabrians. By being embedded as an in-house lawyer, I am excited to provide Christchurch businesses with commercial and legal services that offer incredible value for money and an attractive alternative to the traditional law firm model.