New Zealand and Australia's in-house legal profession is strides ahead of private practice when it comes to women in leadership roles, a new study reveals.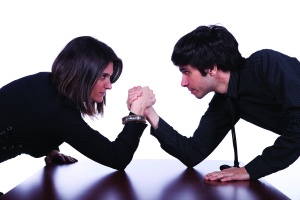 The in-house legal profession significantly outperforms private practice in terms of women's representation in leadership roles in New Zealand and Australia, according to a new study.
The
2015 In-house Report: Benchmarks and Leading Practices
, produced jointly by the Corporate Lawyers Association of New Zealand (CLANZ) and the Australian Corporate Lawyers Association (ACLA) and showed that 42 percent of the 351 organisations surveyed had a female as their head of legal function.
In comparison,
New Zealand Law Society
(NZLS) figures show that only 24 percent of partners and directors in multi-lawyer firms are female, as well as 15 percent of Queen's Counsel, and 29 percent of judges.
The number of women in leadership roles in the corporate sector itself is stark.
According to 2012 New Zealand Census of Women's Participation figures, women represent a mere 14.75 percent of private sector directorships.
As of February, New Zealand had 12,480 lawyers, of whom 53 percent were male. But NZLS president Chris Moore said that gender gap was closing fast.
"Over 60% of new lawyers each year are women, so we are expecting women to be in a majority in the legal profession in just a few more years."
According to the CLANZ and ACLA survey, the number of women in in-house leadership roles in New Zealand and Australia rose drastically from 2012 – up 38 percent.
For organisations headquartered in New Zealand, 35 percent have a female head of legal function, compared to 46 percent in Australia.
"It's very encouraging to see that the in-house profession is leading both the legal industry and corporate sector when it comes to recognising and rewarding talented women," ACLA chief executive Trish Hyde said.
Best-performing sectors with women as the head of the legal function included: information/media/telecommunications (45 percent); financial/insurance services (46 percent); and business and other services (50 percent).
Sectors where imbalance is more likely included: energy/resources (31 percent); wholesale/consumer services (29 percent); and transport/warehousing (15 percent).
The report also showed the challenges for those in general counsel roles, with the most significant pressure, cited by 78 per cent of in-house teams, being workload and time pressure.
GCs were found to work and average of 33 hours of unpaid overtime a month.
That figure rose to 69 hours a month for general counsel in the information/media/telecommunications sector, 62 hours for those in public unlisted companies and 53 hours for those in the manufacturing and construction industries.